In the world of crypto, remaining up to date on the latest updates, happenings, and news is vital for any avid crypto enthusiast. Crypto markets are continuously transforming and reshaping themselves to deal with the current trends.
As a result, keeping informed on the latest changes in the bustling realm of crypto and blockchain can often be difficult.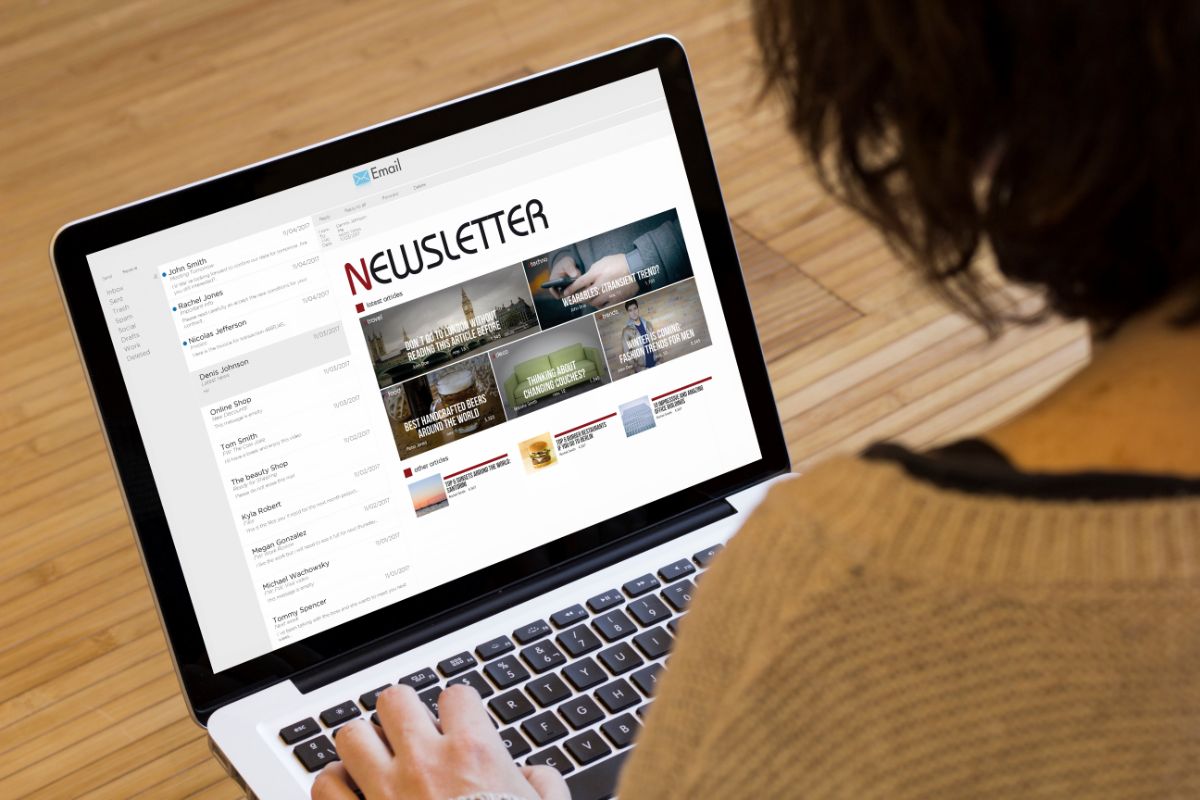 The current crypto market is growing exponentially, and industry followers are beginning to wonder just how vast this space can become. Each day, a significant revelation is distributed.
Whether this is a specific central bank declaring its objective to create its own central bank digital currency, or a statement regarding a new improvement towards a blockchain structure like Ethereum's London, being aware and staying updated on all the different crypto news can be vital.
Luckily, there is an easier way to achieve this: through crypto newsletters. With a crypto newsletter, you will be able to remain up to date on everything from daily updates to what is happening in the crypto space.
Check out our newsletter to reap all these benefits at stockmaven.com! Below, you will find a guide on all the best crypto newsletters available.
Crowdcreate is a great newsletter for connecting you with experts in the fields of crypto and blockchain, whether this is NFTs to Defi to even scaling and investing projects.
To achieve this, they interview numerous crypto opinion-makers to provide you with an insight into what they are operating on and what you can do to get ahead.
According to Forbes, Crowdcreate has been ranked as the number one 'Crypto Growth Marketing Digital Agency', becoming one of the biggest expert networks.
In addition to expanding projects and providing an extensive list of influencers, investors, as well as followers in order to enable successful projects and attain rapid growth, they also offer a regular newsletter to share tricks and tips to help you succeed.
Within their blog, they share marketing techniques and growth hacks that have helped grow projects into high positions at some point in the past, so you'll know these works.
Having said that, the field has changed remarkably over time; some things that used to work; no longer work today. Therefore, Crowdcreate realizes that crypto moves exceedingly fast, and they aim to keep you on top by staying up to date with trends.
Whether you are a beginner in the realm of cryptocurrency (see also 'Cryptocurrency Guide For Beginners') or have substantial knowledge in the sector, Crowdcreate's ample guide is sure to be of great assistance to you.
Specializing in utilizing existing investors' networks, they have successfully accumulated an aggregate of $133 million with over 100 different projects – so you know you can trust them!
Pros:
Expert advice – Provides you with expert advice in the fields of crypto and blockchain.
Provides tips and tricks – To help you grow your projects, they offer helpful advice as well as tips and tricks on how to do so.
Specializing in cryptocurrencies and bitcoin, Coindesk is among the leading cryptos and blockchain new sites across the globe.
In 2013, Coindesk was established by Shakil Khan, an entrepreneur,  and then in 2013 obtained by Digital Group – which is a New York-based organization, Venture Capital Company, that invests in digital currency – the company fulfills its reputability and rank. 
What makes this newsletter unique from any others is that it doesn't release just one newsletter, but a range of six different newsletters!
Each newsletter focuses on a range of information, providing you with the opportunity to subscribe to the topics you are most interested in.
Coindesk covers various amounts of content and articles to choose and read from, ranging from, not only crypto principles and technicals but also focus on market sentiments and a recently launched newsletter for the prevailing CryptoCurrency, Ethereum; noted as 'Valid Points'.
It is distributed every Wednesday and covers issues such as the problems crypto are facing in a period where an alternative multiple Blockchains is available.
Coindesk issues content on a regular basis and reading its content and information should inform and educate you with the latest news and happenings within the crypto sphere.
Pros:
Different newsletter to suit your requirements – Subscribe to the topics you are interested in only.
Range of topics – Each published newsletter offers different information to keep you informed and up to date.
Based in New York, Bloomberg is best known as a media company that specializes in worldwise news established from statistical data.
Starting out as a company that delivers software-based services, all of its news and content is supported by rigorous research and analysis of data to verify that any content you receive is precise and up to the mark in truthfulness.
Due to the ongoing 'Crypto Surge', Bloomberg has recently released their own version of the Crypto Newsletter that is issued and announced on a regular monthly basis.
Whether you are just starting out your crypto journey or you have been a regular supporter throughout the beginning, there is something everyone will enjoy from Bloomsberg's Crypto Newsletters.
Topics range from regulation apprehension in the U.S. to essentials and everything you need to know about owning Bitcoin. All these elements make it one of the top newsletters in the category.
In addition to this, Bloomsberg also tracks and analyzes the developments of Crypto Capital funds such as Point 72 Ventures and GrayScale.
However, to access its contents, Bloomsberg requires a subscription. This, in itself, isn't costly and, compared to other subscriptions, is a more affordable option.
Pros:
Statistical data – Provides you with peace of mind that all your data is subjected to thorough research and is supported by analytical data.
Covers a range of information – This helps keep you up to date with everything in the sphere of crypto.
Cons:
Subscription – You have to pay a subscription to access the newsletter.
CoinSnacks is a Cryptocurrency Investment newsletter that is primarily known for its weekly published newsletters.
It regards itself as a go-to media site for all your basic Cryptocurrency News essentials, sending you everything you need to know to stay updated on crypto news once a week.
Exclusively publishing content on a weekly basis ensures that CoinSnack has a clear comprehension of the Crypto Market, making sure they provide quality over quantity.
In addition to this, it also supplies exclusive content for subscribers, thorough research, and guarantees a helpful understanding of the world of Blockchain and Cryptocurrencies. Perfect for investors of all stages.
Within this newsletter, you will find it to be made up of several components, ranging from Must Reads, Regulatory, Sponsored, Charts, etc.
Although, one thing to note is that while CoinSnack is a weekly published newsletter, it doesn't prescribe a predetermined issue date – so you may find yourself constantly checking your inbox for its arrival!
Pros:
Great for all your cryptocurrency fundamentals – Great for investors of all stages, it provides you with all the essential information.
Weekly published – You don't have to worry about missing out on any trends or updates within the crypto world.
Cons:
No predetermined delivery date – The newsletter isn't guaranteed to be delivered on one specific day of the week.
Chain Letter provides a newsletter entirely focused on MIT's Cryptocurrency and Blockchain, issuing out content for their subscribers every Thursday.
What makes this newsletter stand out, as opposed to other newsletters, is that it focuses on a different Crypto and Blockchain; each week.
Each newsletter ensures a different theme providing you with a range of content while staying on top of everything crypto-related.
While Chain Letter is a paid subscription, some may contest that it is worth the price tag for it and breaks down each Blockchain component into different categories where you can then read up on each segment individually.
Having been founded by a prestigious institution, Chain Letter prides itself on thorough research and analysis that goes beyond every aspect of its articles, providing you with the different perspectives on both sides of the coin, so you can receive a truly unbiased account of a topic. In addition, this also ensures that you have a superb comprehension of the wide and demanding Cryptocurrency realm.
Pros:
Thoroughly researched – They ensure high-quality, factual information through thorough research.
Different topics per newsletter – This provides you with a range of topics and content while staying on top of what's happening.
Cons:
Paid subscriptions – You have to pay a subscription fee.
Generally known as one of the most popular coin tracking sites in the world, CoinMarketCap allows you to track the prices of crypto assets within the already vigorously changing and tense crypto realm.
As may be expected from the world's most popular Crypto Market tracking sites, CoinMarketCap provides you with the latest news, updates, Technical Analysis, airdrops, AMA's, and events straight to your mailbox, ensuring you never miss out on any trending crypto-related happenings.
This is a great newsletter that could be ideal for beginners looking to start investing. This is because, while the articles are generally low-effort and knowledge to interpret, they are equally as educational and informative.
In addition to this, you can also inform yourself about all the new and trending Crypto Projects and topics while earning rewards as a bonus – it's a win-win situation!
Pros:
Great for beginners – Provides a range of fundamental information that will help you get started in the crypto realm.
Easy to interpret – Using easy-to-understand terminology and language, it is perfect for beginners.
Cons:
It may not be ideal for experienced investors – This newsletter may be too basic for those who already know the fundamentals and are experienced investors.
Non-Fungible-Tokens (NFTs) are becoming increasingly popular with the latest trends causing them to boom; this has been led by a popular NFT collection: CryptoPunks.
The cheapest Crypto Punk NFT would cost you an impressive $30,000, with Ethereum whale placing bids worth approximately $6M in Ethereum for 16 out of a set.
If you're looking to stay updated on everything related to NFTs, why not sign up for the most popular NFT newsletter, OpenSea?
OpenSea provides you with everything you need to know about NFTs on their blog.
Ranging from interviews with aspiring artists, some of whom have even gone on to sell NFTs for thousands of dollars, to exclusive NFT collections. Therefore, if you're looking for a newsletter entirely dedicated to NFTs, the OpenSea would be the perfect one for you.
Pros:
Dedicated to NFTs – If you want to know more about NFTs, then you're in luck, as they have a whole blog dedicated to them.
Free – You don't need to pay any fees or subscriptions to access their content and news.
Cons:
Only ideal for those looking to invest in NFTs – Only covers NFTs.
Frequently Asked Questions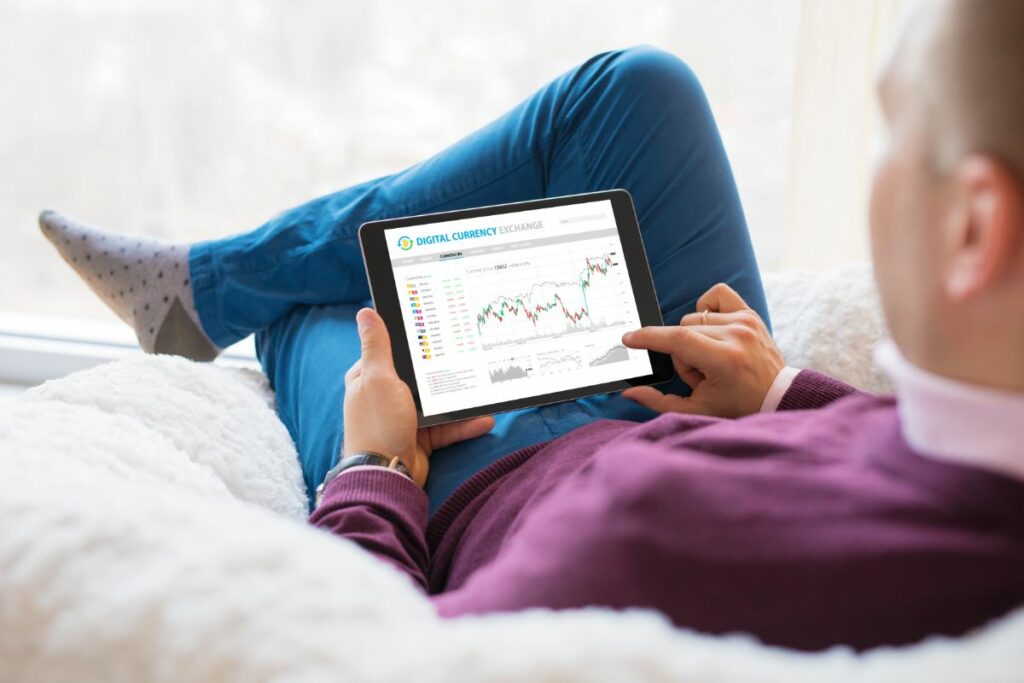 Below, you will find some frequently asked questions in regards to the best crypto newsletters.
Should I Get A Crypto Newsletter Subscription?
Yes! If you are interested in the world of crypto, want to learn more about cryptocurrencies, or even want to invest in crypto, then you should subscribe to a crypto newsletter.
These help to keep you up to date with all the emerging trends and latest crypto news in the industry.
What Type Of Crypto News Should I Read About?
If you are an avid crypto enthusiast, then a daily newsletter would be a great resource to keep you informed on everything that is happening in the crypto world.
On the other hand, if you're looking for long-term advice, then a weekly newsletter would be best.
For general crypto news, Harvard Business Review is ideal. Likewise, if you're interested in Defi, then a niche site such as The Defiant would suit you the best.
Final Thoughts
With a wide range of crypto newsletters, it can sometimes be challenging to find the best one for you. Hopefully, this guide has provided all the information you need to find the best crypto newsletter.
Don't forget to join our newsletter for all your crypto news!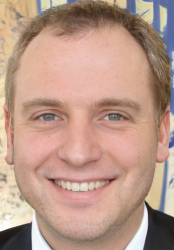 Latest posts by Luke Baldwin
(see all)