The cryptocurrency market is a relatively new one that is expanding at a rapid rate. In this market, digital tokens are used instead of traditional currency to buy and sell goods and services.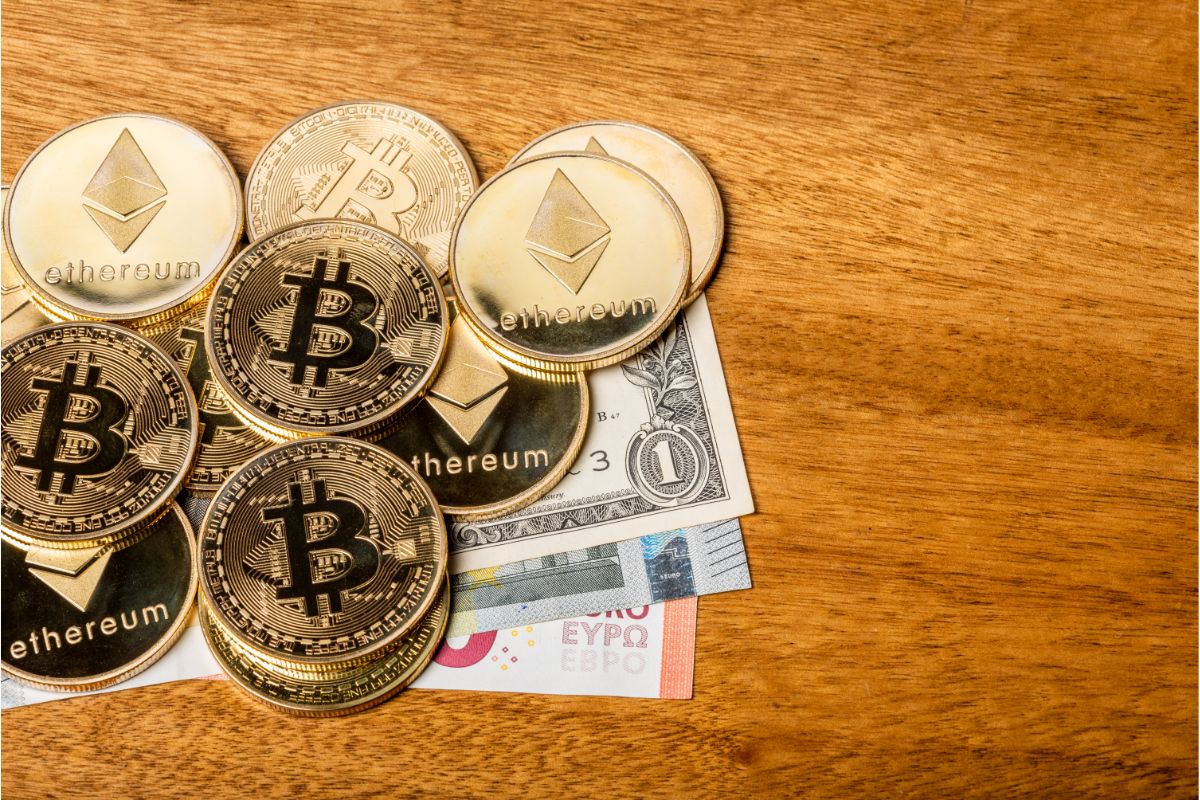 Cryptocurrency is decentralized, which means that there is no head or authority that can control or manipulate the currency.
This is in contrast to traditional, centralized currencies. But how exactly do you go about finding new cryptocurrency coins that are just coming into their own?
Because there are so many different platforms available in addition to the hundreds of other crypto coins, it can be somewhat overwhelming for beginners who aren't sure where to look for the currency that will provide them with the best opportunity for profit and the most innovative features.
It makes no difference if you are looking for a new coin to invest in, short, mine, or simply research in today's guide; all of those things are possible. We are going to look into a variety of different ways to keep you informed at all times.
How To Research Coins Before Investing
Cryptocurrencies are a new and exciting investment option and for a good reason.
They offer a high return on investment (ROI), with the potential for capital growth.
However, before investing in any crypto coins, it's essential to do your research.
Use a variety of factors to determine which coins are worth investing in – such as market cap, team, community engagement, and more.
Make sure you have a solid understanding of risk before jumping into the market, as volatility can sometimes be high.
Once you've found a coin you're interested in, be sure to read up on the basics – such as how to buy and store them. Invest smart, and you'll be on your way to a prosperous crypto coin future.
Common Mistakes Made While Buying And Selling Coins
Crypto coins are growing in popularity every day, and for a good reason. They offer a unique and exciting way to invest in digital assets.
However, like anything else, there are risks involved. Make sure you research before making any purchases or selling any coins and be aware of scams out there.
Also, keep an eye on prices – if something seems too good to be true, it probably is!
And last but not least, do your best to stay informed. This will help you make informed decisions and stay safe while trading in crypto coins.
Make Use Of Social Media
One of the quickest and simplest ways to find new coins is through social media platforms. Keep an eye out for any announcements or news related to new coins being released.
You can also follow crypto-centric blogs or forums for pertinent information on a specific currency that you are interested in investing in. Here are some of the best social media platforms to use when seeking new coins.
Twitter
Instagram
Reddit
Telegram
Facebook
Be aware that there are a lot of fake coins on the market, even though this is a fantastic way to earn some extra cash quickly.
Be sure to conduct your own independent research before purchasing or selling any coin, and always confirm the accuracy of any review you read before making a transaction involving money.
To further ensure the safety of your personal information when conducting business online, you should always make use of a connection that is encrypted using SSL.
Data Aggregators
Data aggregation is the process of compiling and analyzing large sets of data in order to make informed decisions.
There are a number of reasons why you might find this sort of information helpful, such as smarter investment choices or improved decision-making in general.
Before making any investments, it is important to do your research and compare prices and features offered by different aggregators.
Additionally, be on the lookout for scammers who try to take advantage of inexperienced buyers – stay safe!
Only commit money that you are comfortable losing. Finally, always consider using a reputable data aggregator when making your final decisions – this will ensure that you get quality information without risking too much money.
Scan 2Cryptocalc
This is a good tool to use when scanning for the most profitable, least difficult, and most popular coins to mine.
2cryptocalc.Com is an online tool that allows you to enter specifics on your mining hardware and get an exact report of the most profitable coin to mine.
This tool can also be used to determine which coins are the most popular. Least difficult.
There are several different types of sophisticated cryptocurrency search engines that allow you to find coins by various parameters such as market cap, total supply, exchange listing, and miner profitability.
Some popular examples include CoinMarketCap and CoinGecko.
Scan Coinmarketcap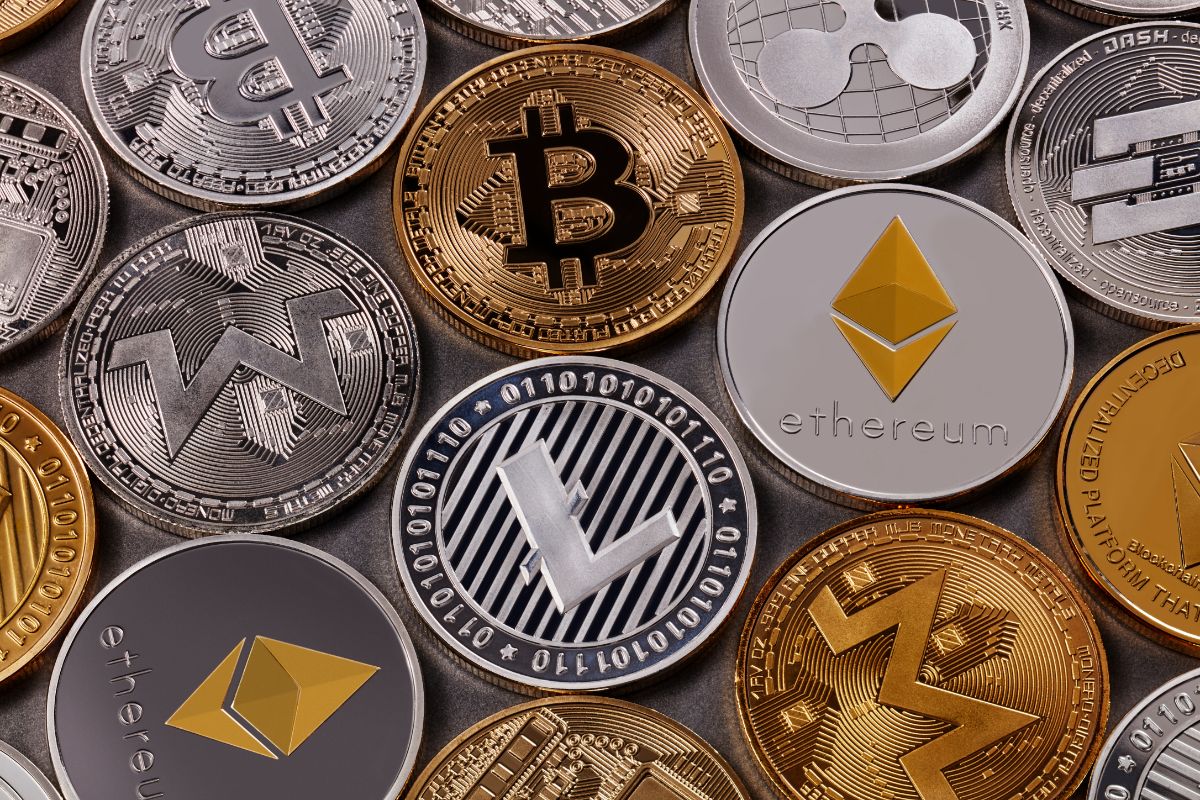 Coinmarketcap is a very popular website when it comes to overviewing cryptocurrency prices, volumes, and rankings across different exchanges around the world.
This website provides detailed listings of all the different cryptocurrencies in existence, as well as their market cap, price, and 24-hour trading volume.
Scan through the listings of different coins to see which ones seem to be performing better in terms of prices and volumes over time.
Scan CoinGecko
CoinGecko is yet another fantastic exchange that can be utilized by users in order to acquire new cryptocurrencies.
This website will not only provide a list of coins, but it will also provide a currency calculator that will assist you in determining how much your new coin is worth in comparison to other coins.
This has to be one of the more straightforward methods for discovering new coins, and it is an excellent way for novices to get started looking for new coins.
Defi PLatforms
Before buying into the hype surrounding virtual currencies or investing in them, it is critical to first conduct adequate research in the field.
By utilizing a platform such as Defi, you can improve the quality of the decisions you make when trading coins and reduce the risk of incurring financial losses.
 When it comes to trading with cryptocurrencies, you will be in a better position to make well-informed decisions if you keep up with all the latest developments and news in the cryptocurrency industry and make sure to do so regularly.
When it comes to digital trading assets, two of the most critical factors for success are the reliability and security of the platform you choose to use.
Look For Popular Coins On Cryptocurrency Exchanges
Consider taking a look at popular cryptocurrencies that are already traded on a number of different exchanges located all over the world.
This is one of the easiest and most efficient ways to discover new coins.
Be sure to do your homework before putting any money into a new currency, but keeping an eye on some of these top performers can give you a good idea about which coins you should continue to monitor. 
It is always essential to use a reputable exchange when trading cryptocurrencies.
Doing so prevents scams and frauds that could cost you a lot of money.
Moreover, do your due diligence before making any crypto purchases – make sure to research the coins thoroughly and question anyone who tries to sell them to you.
Finally, be aware of market trends and don't overspend on coins – if this happens, it's likely that you'll lose out in the long run.
Remember: once you've made the purchase, withdraw your funds as soon as possible to avoid any potential profits!
Make Use Of A Cryptocurrency Wallet
When it comes down to making financial investments in cryptocurrencies, the most secure location to keep your coins is in a digital wallet that you personally own and over which you have complete control.
If you want to invest in any new coins, you should make sure that you are using one of these wallets because many of the most popular cryptocurrency exchanges offer their own wallets for users to use in order to deposit and withdraw funds from their accounts.
We strongly suggest that you use the Exodus wallet. It is compatible with iOS, Android, and desktop computers, which makes it extremely flexible and user-friendly.
Follow The News
It is essential to make sure that you are up-to-date on any announcements or news pertaining to a specific project whenever a new coin is introduced into circulation.
This can be done by reading any relevant news or announcements online or by reading relevant publications.
You can ensure that you are receiving the most accurate information possible regarding the coin in question and whether or not it presents an advantageous opportunity for financial investment by carrying out the steps outlined in the previous sentence.
Initial Coin Offerings (ICOs)
You should read this article before making any investments in cryptocurrencies such as Bitcoin or Ethereum if you are considering making such an investment.
It explains everything, from what initial coin offerings (ICOs) are to the reason why they are trending so heavily right now.
When trading in cryptocurrencies, it is important to exercise patience and not make snap judgments. 
Because there are so many cons on the market today, you should always do your homework before making any purchases.
Keep in mind that the price of a coin is based on the supply and demand for that coin; the greater the demand for the coin, the higher the price will be.
When it comes to trading cryptocurrencies, always keep in mind that your own personal safety should come before anything else!
Conduct Your Own Research.
No one can ever guarantee that a new coin will be a good investment, no matter how popular it may seem at first glance.
Always do your own research before investing any money into any new cryptocurrencies, and never use anyone else's opinion as justification for making an investment decision.
These are some tips on how to find new crypto coins. Remember to do your own research before investing, and never invest money that you cannot afford to lose.
Frequently Asked Questions
What Are Some Of The Best Ways To Find Cryptocurrency News?
Some of the best ways to find cryptocurrency news are via social media channels such as Twitter and Facebook, crypto media sites, and crypto forums.
What Are Some Tips For Researching Different Crypto Coins?
Some tips for researching different crypto coins include reading online reviews, searching for related articles, and checking out coin market cap rankings.
How Do I know If A Particular Cryptocurrency Is Worth Investing in?
Cryptocurrencies are risky and can be volatile. Before investing in any cryptocurrency, you should do your own research and consult a financial advisor.
Are There Any Other Resources I Can Use To Research Different Crypto Coins?
Research on various cryptocurrencies can be done using any number of resources that are currently available.
Wikis, forums, and calculators devoted to cryptocurrencies are three of the most common types of online resources available.
The "whitepaper" for cryptocurrency is the most reliable source of official information.
This is essentially a memo that will inform you of the goals of the coin/network, their road map, and plans, as well as the features that they have.
Conclusion
And with that, we have reached the conclusion of today's article. As we have discovered, there are many different avenues to pursue in order to acquire new coins.
The single most important fact to keep in mind regarding this situation is the fact that no one can make a prediction that is accurate one hundred percent of the time.
Because of the unpredictability of the market, anything can happen at any given time.
It only takes one mistaken choice and investment of your assets or funds for you to blow through everything you started out with.
Always make sure to read the white paper on the currency you are considering purchasing because this is the official documentation of the currency in question and will supply you with accurate information.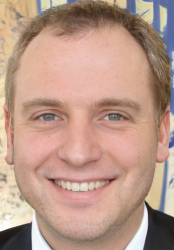 Latest posts by Luke Baldwin
(see all)