Check out the biggest breaking crypto market updates for today:
SEC Sues Binance And Coinbase
The US Securities and Exchange Commission (SEC) threw a one-two punch to target the two largest cryptocurrency exchanges this week (and it's not even Wednesday yet), suing Binance on Monday and Coinbase on Tuesday.
Binance and its CEO Changpeng Zhao are being sued by the SEC for 13 charges, just months after being charged separately by another US regulator.
According to the SEC, the case stems from Binance's "blatant disregard of the federal securities laws."
"In so doing, Defendants have enriched themselves by billions of U.S. dollars while placing investors' assets at significant risk," the SEC said in its complaint.
Binance, the world's largest crypto exchange, and its founder Changpeng Zhao (or CZ for short) are being accused of "engaging in multiple unregistered offers and sales of crypto asset securities and other investment schemes."
The exchange and CZ are facing a total of 13 charges.
SEC Chair Gary Gensler said,
"As alleged, Zhao and Binance misled investors about their risk controls and corrupted trading volumes while actively concealing who was operating the platform, the manipulative trading of its affiliated market maker, and even where and with whom investor funds and crypto assets were custodied…
"They attempted to evade U.S. securities laws by announcing sham controls that they disregarded behind the scenes so that they could keep high-value U.S. customers on their platforms."
Binance and BAM Trading, doing business as Binance.US, under Zhao's leadership, were also accused of unlawfully operating as an exchange, broker-dealer and a clearing agency without registering, according to the SEC.
"Defendants nevertheless chose not to register, so they could evade the critical regulatory oversight designed to protect investors and markets," the SEC said.
CZ said he and Binance are fully prepared to fight to the full extent of the law.
As for Coinbase on Tuesday…
The regulator said it was operating its platform and was not "registered in the capacity of an exchange, broker, or clearing agency."
They also charged coinbase for the "unregistered offer and sale of securities related to its staking-as-a-service program."
The SEC did not charge Coinbase executives in the lawsuit.
"We allege that coinbase, despite being subject to the securities laws, commingled and unlawfully offered exchange, broker-dealer, and clearinghouse functions," said Gensler in a statement.
He added that those functions are separate in other parts of the securities markets.
"You simply can't ignore the rules because you don't like them or because you'd prefer different ones: the consequences for the investing public are far too great," said Gurbir S. Grewal, director of the SEC's Division of Enforcement.
"As alleged in our complaint, Coinbase was fully aware of the applicability of the federal securities laws to its business activities, but deliberately refused to follow them."
The regulator also named 13 cryptocurrencies as securities, according to the complaint.
They stated:
"Throughout the Relevant Period, Coinbase has made available for trading crypto assets that are being offered and sold as investment contracts, and thus as securities. This includes, but is not limited to, the units of each of the crypto asset securities further described below – with trading symbols SOL, ADA, MATIC, FIL, SAND, AXS, CHZ, FLOW, ICP, NEAR, VGX, DASH and NEXO – (the 'Crypto Asset Securities),"
Some of these coins were also labeled as securities in the SEC's lawsuit against Binance on Monday.
"The SEC's reliance on an enforcement-only approach in the absence of clear rules for the digital asset industry is hurting America's economic competitiveness and companies like Coinbase that have a demonstrated commitment to compliance," said Paul Grewaal, chief legal officer at Coinbase.
"The solution is legislation that allows fair rules for the road to be developed transparently and applied equally, not litigation. In the meantime, we'll continue to operate our business as usual."
So what does this mean if you have funds on Binance or Coinbase?
Get them OFF.
Especially if you are using Binance or Coinbase as a wallet provider, this is your signal to move it to cold storage.
If your crypto is sitting in an account on an exchange, you are not controlling it. It would be a shame for your funds to get locked up indefinitely in a situation where you no longer have access to it.
With inflation, increased taxes, and other ways your wealth is being eroded from you, don't give anyone another chance to steal more from you. Always self-custody your crypto.
Charles Hoskinson, founder of Cardano, said about the SEC case:
"These moves from the SEC taking down exchanges who are trying to be regulatory compliant in the US – especially binance.us which was especially created to be compliant in the US… and to provide cryptocurrency investment services to US citizens – and now that this very likely could be completely obliterated, is an obvious effort to constrict the US citizens and their ability to gain exposure to independent, peer-to-peer, decentralized cryptocurrencies that aren't government-issued, centralized digital currencies."
He also said:
"With respect to Binance, I'm reading through the SEC complaint. It's over 130 pages, but seems like the next in a series of steps to implement chokepoint 2.0 in the United States. The end goal is an agenda based CBDC partnered with a handful of massive banks and end-to-end control over every aspect of your financial life."
JPMorgan, 6 Indian Banks To Settle Dollar Trades on Onyx Blockchain System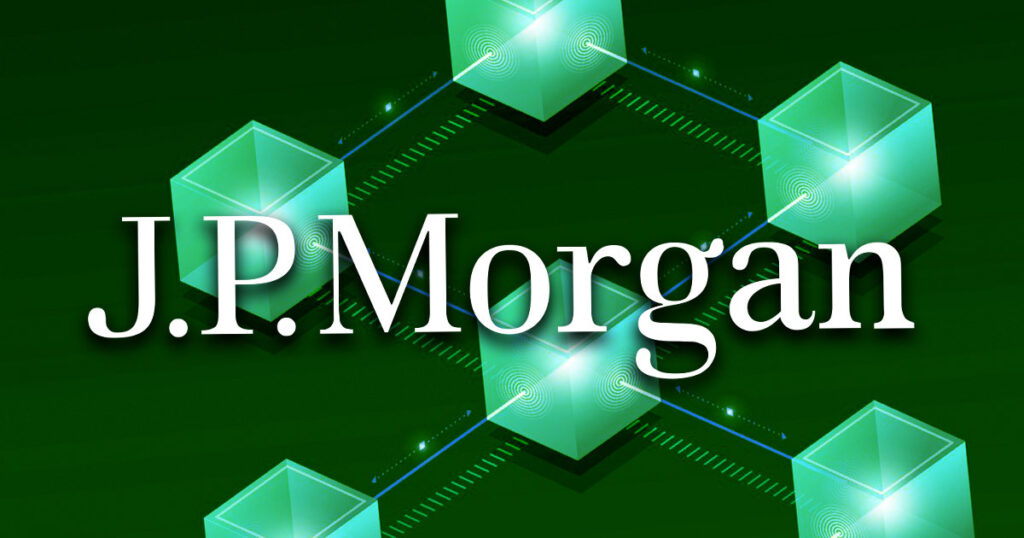 JPMorgan has reportedly partnered with six Indian banks to settle interbank dollar transactions on its blockchain-based trading platform, Onyx.
The participating banks in the pilot project over the coming months include HFDC Bank, ICICI Bank, Axis Bank, Yes Bank, Induslnd Bank and JPMorgan's own banking unit at Gujarat International Finance Tec-City or GIFT City.
JPMorgan's senior country officer Kaustubh Kulkarni stated,
"By leveraging blockchain technology to facilitate transactions on a 24×7 basis, processing is instantaneous and enables GIFT City banks to support their own time-zone and operating hours."
The aim of the project, which starts the 6th of June, is to settle dolla trades in real time around the clock as opposed to over a matter of days and only during the working week.
Onyx, established in 2020, is the banking giant's digital assets network for settling wholesale payment transactions.
The Gujarat International Finance Tec-City, or GIFT City, is India's attempt to establish an international finance hub to rival the likes of Singapore or Dubai.
Tether Invests In Startup That's Building A Bitcoin Mine In El Salvador
Stablecoin issuer Tether has reportedly invested in a startup called Volcano Energy as part of its partnership in Bitcoin-friendly nation El Salvador's proposed $1 billion-dollar renewable energy initiative.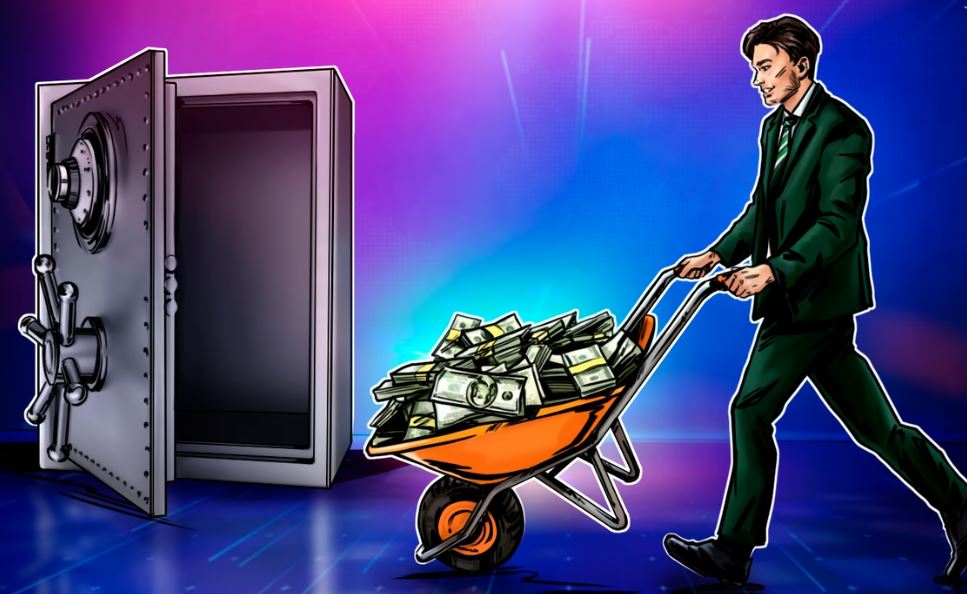 The first round was reportedly worth $250 million and Tether backed only a part of this round.
It remains unclear whether the full $250 million in funding has been raised.
Tether CTO Paolo Ardonio stated,
"Tether is one of the investors and the current size of our investment in Volcano Energy is quite contained, being well within our own excess reserves, so it's not taken from the reserves backing the tokens."
Tether's excess reserves are its profits, on top of the 100% minimum reserves the company holds to back all issued tokens.
Its excess reserves stood at around $2.5 billion at the end of the first quarter of this year.
Volcano Energy is co-led by Josue Lopez, a 23-year-old bitcoin advocate from El Salvador who serves as the CET, and Max Keiser, who serves as chairman and is an advisor to El Salvador President Nayib Bukele.
The size of the planned bitcoin mining farm is 241 megawatts (MW) – to be divided between 169 MW of photovoltaic solar energy and 72 MW of wind energy – in Metapan, a municipality in El Salvador, located in the Santa Ana department.
This output is expected to generate a computing power of over 1.3 EH/s (exahashes per second). One EH/s is equivalent to one quintillion hashes per second.
"We are excited to be among the initial pioneers of renewable energy in El Salvador as an equity investor and advisor," said Ardonio. "This investment continues Tether's journey in diversifying its strategic ecosystem."
The news comes a week after Tether said it will produce energy and ine bitcoin in Uruguay.
Last month, the company said it will invest up to 15% of its profits in bitcoin on a regular basis to strengthen its reserves. Besides mining, Tether recently invested in CityPay.io, a payment processor based in Georgia.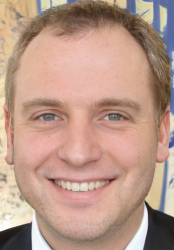 Latest posts by Luke Baldwin
(see all)