Check out the biggest breaking crypto market updates for today:
Draft Of US Stablecoin Bill Would Ban New Algo Stablecoins For 2 Years
According to recent reports, the latest version of a draft for stablecoin legislation in the United States House of Representatives seeks to place a two-year ban on stablecoins not backed by outside assets, primarily algorithmic stablecoins like TerraUSD.
The bill also mandates existing algorithmic stablecoin providers to change their models and collateralize their offerings differently within two years.
The drafting panel of this bill could begin voting on the final version as early as next week. The bill appears to have bipartisan support.
The bill is being crafted by Financial Services Committee Chairwoman Maxine Waters, a California Democrat, with the input of the ranking Republican on the committee, Patrick McHenry of North Carolina.
The bill would also mandate that the Treasury Department, in conjunction with other financial regulators, draft a study on the threats and benefits of algorithmic stablecoins.
Stablecoins are a type of crypto that aims to maintain a stable value relative to government-issued currencies like the US dollar. TerraUSD – also known as UST – is an algorithmic stablecoin which strived to maintain its peg against the US dollar at 1:1 through an algorithm that balances the supply with demand at all times.
TerraUSD blew up into a spectacular bloody fireball earlier this year when its algorithmic peg to the dollar became unsustainable, taking the value of the stablecoin to near $0 – which led to enormous investor losses.
Algorithmic stablecoins differ from collateralized stablecoins that derive their value through backing of non-crypto assets like U.S. dollars. Examples of collateralized stablecoins include Tether (USDT) and USD Coin (USDC).
The collapse of Terra has gotten the attention of US policymakers, including Treasury Secretary Janet Yellen, who in May said the incident "illustrates that this is a rapidly growing product and that there are risks to financial stability."
Senator Pat Toomey of Pennsylvania, the ranking Republican on the Senate Banking Committee, suggested at the time that algorithmic stablecoins might be "inherently unstable."
The news comes days after South Korean prosecutors asked Interpol to issue a fugitive alert for Do Kwon, the founder of Terra issuer Terraform Labs.
The Associated Press reported Monday that Kwon's whereabouts are unknown, though South Korean authorities believe that he was recently in Singapore.
Kwon posted on Twitter over the weekend to claim that he is not on the run and that he doesn't "have anything to hide."
Since algorithmic stablecoins aren't looking hot, collateralized stablecoins are looking much safer to investors.
Colorado Residents Can Now Use Crypto To Pay Taxes
According to an announcement from Colorado Governor Jared Polis, residents of the state can now pay state taxes with cryptocurrencies using their personal PayPal account's cryptocurrency hub for an additional fee.
Colorado residents can use crypto to pay for personal income tax, business income tax, severance tax and withholding tax.
Polis stated,
"As a state, we're on the forefront of digital innovation, whether it's applying blockchain and shared-ledger technology as a new model for funding, or whether it's simply being consumer-friendly and making sure that we allow for the kind of innovation that will disrupt legacy business practices and government practices to make them more efficient."
While PayPal lets users deposit, withdraw and hold a variety of cryptocurrencies, the settlement of its crypto checkout service is in US dollars. There's also a service fee of $1 plus 1.83% of the payment amount.
Several other US states, including Florida and Ohio, have tested accepting crypto for tax payments, and in South America, the inflation-hit capital of Argentina, Buenos Aires, said in April it will allow crypto payment for taxes.
NFT Marketplace OpenSea To Integrate Ethereum Scaling Solution Arbitrum
According to an announcement from leading NFT Marketplace OpenSea, the platform will begin supporting the Layer 2 scaling network Arbitrum starting today.
This will make Arbitrum the fifth chain after Ethereum, Solana, Polygon, and Klaytn to be supported by the marketplace.
According to an announcement from leading NFT Marketplace OpenSea, the platform will begin supporting the Layer 2 scaling network Arbitrum starting today.
This will make Arbitrum the fifth chain after Ethereum, Solana, Polygon, and Klaytn to be supported by the marketplace.
Popular NFT collections Smolverse, GMX Blueberry Club, and Diamond Pepes will be among the first to be uploaded into the marketplace, according to OpenSea. OpenSea also advised NFT creators on Arbitrum to find their NFT collections on OpenSea to set the creator's fee directly, ideally at the time of launch.
The integration comes amid temperate monthly trading volume on OpenSea, hitting levels not seen since last summer.
For context, this month's figures stand in stark comparison to the all-time highs of $4.8 billion in January this year.
Other marketplaces such as LooksRare, Rarible, SuperRare, and Magic Eden have also suffered a comparable cyclic decline.
The majority of NFTs on Arbitrum currently reside on smaller marketplaces like Stratos and Agora.
However, the network's most popular collections have already brought in millions of dollars of investments, according to data from DeFi Llama.
The Seed of Life NFT collection has a total trading volume of $11.79 million, while Legions Genesis has facilitated $11.25 million dollars across the PancakeSwap and Treasure marketplaces.
The move to integrate collections like these with OpenSea could see volumes rise.
Arbitrum is hosting a Twitter Spaces on September 21st at 6 pm UTC to discuss the partnership in greater detail, as well as the opportunities for creators and collectors in the space on both sides of the chain.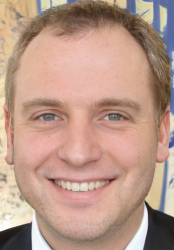 Latest posts by Luke Baldwin
(see all)