Check out the biggest breaking crypto market updates for today:
New York Governor Hochul Signs Moratorium To Curb Crypto Mining
On the 22nd of November, New York's Democratic Governor Kathy Hochul signed into law a two-year moratorium on proof-of-work (PoW) cryptocurrency mining in the state. The bill effectively bans crypto mining companies that are powered by fossil fuels and use proof-of-work authentication methods from applying for new permits for the next two years.
Since China banned cryptocurrency mining in May of last year, New York has emerged as one of the largest hubs for crypto mining due to the state's cheap energy costs and cool climate. However, environmental activists in the state have been fighting against the increasing number of crypto mining companies due to the environmental costs of such activities.
Hocul stated:
"I will ensure that New York continues to be the center of financial innovation, while also taking important steps to prioritize the protection of the environment."
The approval of the bill comes as the crypto industry faces a gluttony of scrutiny from regulators following the bankruptcy of FTX.
The bill was approved in June by the state Senate but Hochul didn't sign it until now amid fierce lobbying against the proposal from the cryptocurrency industry. Asked about the crypto moratorium at a gubernatorial debate in late October, Hochul said she's "looking at that bill closely," but didn't outright say she would sign it.
Tornado Cash Developer Alexey Pertsev to Remain in Jail Until At Least Late February
A Netherlands court has ordered Tornado Cash developer Alexey Pertsev to stay in jail until Feb. 20, 2023 upon deeming him a flight risk.
Pertsev had been arrested by Dutch authorities in August this year after the United States sanctioned the Tornado Cash protocol for its alleged role in laundering money by North Korean hackers.
Pertsev's lawyer, Advocate WK Cheng stated,
"I'm disappointed about the decision from the court. We've tried to explain as clearly as possible what the standpoints are from the defence. We are going to do some requests, we're going to do some investigations, things that we need to work out to have cleared up. And we're going to try to prepare for the next court session."
Pertsev has been held in detention since August, days after the U.S. Treasury used sanction powers against the Tornado protocol, which it said had been used to launder over a billion dollars' worth of cryptocurrencies and to support North Korean hackers.
At the hearing on Tuesday, Dutch public prosecutor Martine Boerlage announced money laundering charges for the first time. Boerlage had said little more about the case than a press release, but has now accused Pertsev of facilitating the processing of dirty money by writing the Tornado Cash code.
Boerlage brushed aside arguments that Tornado Cash was a decentralized protocol that Pertsev was powerless to control, claiming that it was in fact one and the same as PepperSec, a company Pertsev worked for alongside fellow developers Roman Semenov and Roman Storm.
WK Cheng iterated,
"It's clear to us that these judges are not as familiar with the subject matter as they should be. At the moment, the case law regarding criminal activities is all about bitcoin mixers…. It's very important that the court understands that Tornado Cash is something different."
Boerlage, on the other hand, compared the vast sums of money deposited into the protocol after the Ronin Bridge hack with a bank clerk unquestioningly accepting a pile of 100 euro notes for deposit.
"If you as a bank don't know where the money is coming from and haven't yet built any mechanism to look at that, then there's a considerable likelihood that your service is laundering money," she said.
Boerlage also denied claims that the software was autonomous, saying that Pertsev and others had de facto control.
That Pertsev "has nothing to do with Tornado Cash, can be relegated to the realm of fantasy," the prosecutor said. Pertsev, Semenov, and Storm may have held so many tokens for the protocol they could in practice "always outvote everyone else" when it came to decision making, Boerlage added.
Private chats obtained by the prosecutor between the three showed that in practice they made operational decisions about the protocol, and had effectively acknowledged they were involved in "shady stuff" when they discussed tweeting about how to circumvent money-laundering norms, according to Boerlage.
"PepperSec is Tornado Cash," Boerlage added, referring to Pertsev's idea that he could be released to return to his previous employer as long as he declined to work on the protocol.
Cheng, meanwhile, argued that the service had legitimate uses.
"The goal of Tornado Cash is to bring privacy for the user, giving the user control over crypto transactions," Cheng said.
Pertsev himself spoke little, though, speaking through a Russian interpreter, confirmed his personal details and referred to the online petition and demonstrations that have been held in his support.
"I am ready to accept all restrictions" should he be released on bail, he said, before his request was declined. "I just want to be able to spend Christmas with my wife."
According to Cheng, the prosecution had not convincingly demonstrated specific facts linking Pertsev to the alleged crime as required by Dutch and European law. But Pertsev is locked up anyway.
Sam Bankman-Fried, on the other hand, stole billions in broad daylight from investors then donated much of it to the Democratic party. And he has not been arrested or jailed. In fact, The New York Times just confirmed he will be a guest speaker at their Dealbook summit, alongside Ukrainian President Zelenskyy and U.S. Treasury Secretary Janet Yellen.
Magic Eden Eyes Gaming, Brand NFTs With Planned Polygon Support
Solana NFT marketplace Magic Eden has added support for the trading of NFTs on the Polygon network. Magic Eden COO and co-founder Zhuoxun Yin explained that the use of the polygon network by major Web2 brands and large-scale Web3 gaming applications was the primary reason for this move.
Yin stated,
"We expect high-quality Polygon games to come online in the next year, and are excited to bring those to market in a way that no marketplace has before. We're still in the beginning stages of mass adoption for blockchain games, and we're excited to partner with Polygon to bring an exciting new wave of Web3 games to market."
Magic Eden began life as a Solana NFT marketplace about a year ago, and it quickly rose to dominance in that space. In August, the $1.6 billion startup embraced Ethereum, the largest overall NFT ecosystem–and now it's expanding again, this time to Polygon.
Today, Magic Eden announced that it will add support for NFT assets minted on Polygon, an Ethereum sidechain scaling network. Polygon enables significantly faster and cheaper transactions than Ethereum's own mainnet, making it an ideal option for projects that require large amounts of digital assets.
The marketplace's announcement comes following a string of major brand announcements around Polygon. For example, online discussion community Reddit used Polygon for its collectible avatars, with users creating more than 3 million wallets to store them.
Meta recently tapped Polygon to allow Instagram creators to mint their own NFTs directly from the app, Starbucks is building a loyalty rewards program with Polygon, and Nike is building a digital apparel platform on it.
Polygon has quickly become the platform of choice for larger-scale Web2 brands looking to take a step into the Web3 world.
On the other hand, Magic Eden sees Polygon as a major up-and-coming platform for NFT-powered video games. Metaverse games like Decentraland and The Sandbox use Polygon for some NFT assets, plus an array of upcoming projects are being built on the platform.
Gaming is a major focus for Magic Eden, and Yin said the company is betting on Polygon driving that space.
Magic Eden said several game developers have committed to minting their projects through its marketplace, including BORA, Intella X, nWay, Block Games, Boomland, Planet Mojo, and Taunt Battleworld. The marketplace plans to integrate Polygon assets by the end of the year.
Magic Eden has largely ruled the Solana space, although it briefly lost significant market share in September and October as upstart rivals rejected creator royalties, thus enabling cheaper transactions for traders. Magic Eden then followed many of its competitors in making creator royalties optional for traders, and quickly reclaimed its 90% or higher Solana market share.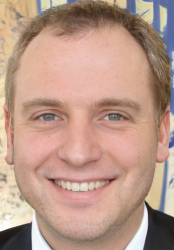 Latest posts by Luke Baldwin
(see all)