Check out the biggest breaking crypto market updates for today: 
House Crypto Bills Pass Congressional Committee in 'Huge Win' for US Crypto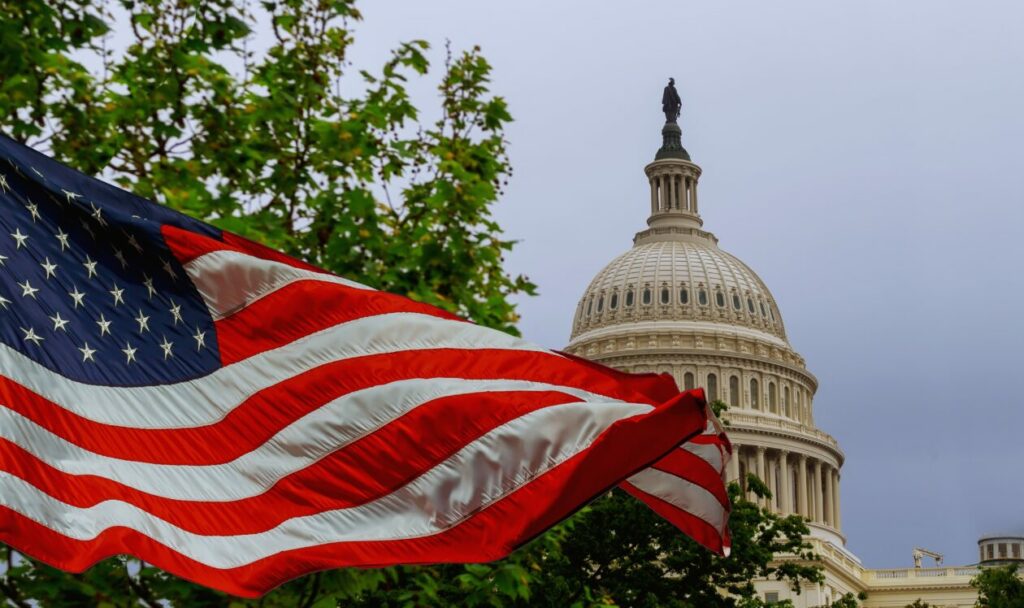 The House Financial Services Committee has reportedly voted on and approved a pair of bills that seek to give regulatory clarity to crypto firms.
Namely, the Financial Innovation and Technology for the 21st Century Act, and 'the Blockchain Regulatory Certainty Act,' seek to establish rules for crypto firms on when to register with either the Commodity Futures Trading commission or the Securities and Exchange Commission.
Notably, the votes mark the first time crypto-specific bills were advanced on their own merits and not as part of broader legislation. Republican Congressman Tom Emmer has praised the passing of the Blockchain Regulatory Certainty Act as a "huge win" for the United States.
The republican bill also outlines a process for firms to certify with the SEC that their projects are adequately decentralized, allowing them to register digital assets as digital commodities with the CFTC.
Republican COngressman french Hill, who also serves as the vice chairman of the House Financial Services Committee, said he was proud the bill had passed its first hurdle, and that it had been passed by the committee with bipartisan support.
"We have crafted landmark legislation that establishes robust consumer protections and clear rules of the road for market participants while keeping innovation in the United States," he said.
Meanwhile, the bipartisan Blockchain Regulatory Certainty Act, sponsored by Republican Congressman Tom Emmer and Democratic Congressman Darren Soto, aims to set out guidelines removing hurdles and requirements for "blockchain developers and service providers" such as miners, multisignature service providers and decentralized finance platforms.
Emmer explained that the Blockchain Regulatory Certainty Act "specifically deals with what blockchain-related entities qualify as money transmitters" in the United States.
If passed in the House of Representatives, the bill "will clear things up by affirming to the blockchain community that if you don't custody customer funds, you are not a money transmitter," Emmer added.
Despite the passing of these acts, a number of Republicans and Democrats refused to support another proposed piece of legislation, dubbed the Digital Assets Market Structure bill.
Democratic Representative Maxine Waters condemned the bill for too closely heeding the calls of the crypto industry and ignoring regulatory guidance from the SEC.
"As I have said before, we don't need to invent new regulatory structures simply because crypto companies refuse to follow rules of the road. Our securities laws have protected investors and retirees for 90 years while supporting capital formation and facilitating innovation," said Waters.
Robert F. Kennedy Jr. Says He Bought 14 BTC For His Kids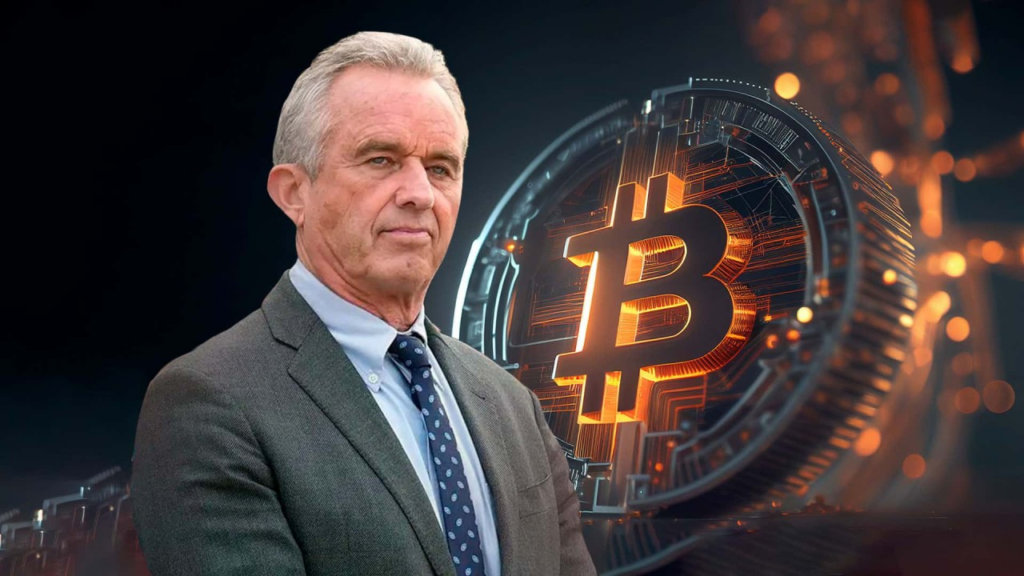 In a Twitter Spaces interview on Wednesday, Democratic presidential candidate Robert F. Kennedy Jr. revealed that he has purchased a total of 14 BTC, with 2 BTC each for his 7 kids.
Kennedy stated that the decision to become a crypto investor came after he was criticized by media outlets for promoting Bitcoin but not owning any.
Kennedy stated,
"Right after that Bitcoin conference I got a big check and I said, okay, you know, I'm going to put my money where my mouth is and so I bought two Bitcoin for every one of my seven children. Now I'm a bitcoin owner, and I'm sure they'll now find a different way to come at me, but no one can say I didn't put my money where my mouth is."

Kennedy also discussed how banks can shut down customer bank accounts without warning, and suggested political pressure may be behind the closure of the bank account of Joseph Mercola, described by the New York Times as "the most influential spreader of coronavirus misinformation online."

"Here we have a powerful banking interest that has received all kinds of federal government support and it's utterly dependent on its relationship with the Fed and the federal government and it is shutting down one of its customers for political speech," Kennedy said. "I think that incident alone should be one that all of us should be terrified about, and […] it makes the move toward Bitcoin all the more important.'
During the annual conference held in Miami, Florida, Kennedy said covid-19 restriction led him to Bitcoin, and he claimed to be the first presidential candidate to accept Bitcoin donations through the Lightning Network. But he also said that he didn't own any, and wasn't there to give investment advice.
Currently, the price of a Bitcoin is $29,330 per coin, according to CoinMarketCap. At the time of his speech at Bitcoin 2023, the price of a Bitcoin stood around $27,128. If Kennedy's claims are true, the Kennedy Bitcoin treasury would be worth around $400,000 today.
His conference address established his strong alignment with "digital gold."
"When I witnessed this cataclysm – this devastating use of government repression – I realized for the first time how free money is as important to freedom as free expression," Kennedy said.
Kennedy added that the many environmental claims about Bitcoin are unfounded.
"I believe that the environmental arguments against Bitcoin are a smokescreen to obscure the real motives for suppressing Bitcoin," he said, citing the massive cost of endless wars and environmentally destructive projects.

While Kennedy is not expected to win the Democratic party's nomination – online wagering sites put his odds around 11 percent – he has drawn the support of fervent crypto fans.
"I am very happy for the support I've gotten from the Bitcoinn community," Kennedy said.
Italy's Central Bank Taps Polygon, Fireblocks DeFi Project to Help Institutions Dabble with Tokenized Assets
The Bank of Italy's Milano Hub innovation center is reportedly supporting a project focused on developing a security token ecosystem for institutional DeFi over the next six months.
The project is called the "Institutional DeFi for Security Token" ecosystem, is being developed by the Cetif Advisory in collaboration with other companies such as Polygon Labs and digital asset platform Fireblocks.
It will reportedly involve Italian banks, asset managers and financial institutions, including the country's largest banking group Intesa Sanpaolo which has more than $1 trillion (975 million EUR) in total assets under management.
The initiative comes as central banks globally work on central bank digital currencies (CBDCs) and explore ways to incorporate blockchain technology into the existing payment system. Meanwhile, tokenization has become one of the hottest trends in crypto as TradFi institutions and digital asset firms are placing old-school instruments, including bonds and equities, onto the blockchain.
A Bank of America report said that tokenization "may reshape how value is transferred, settled and stored across every industry," making transactions faster, lowering costs and creating a more efficient financial infrastructure.
Cetif Advisory, a consultancy spinoff of the Università Cattolica del Sacro Cuore of Milan's Cetif Research Center, will lead the platform's development, coordinating the efforts of Polygon Labs, Fireblocks, tech developer Reply, legal and tax consultant Linklaters and web3 studio DVRS.
"We believe it is vitally important to create the conditions for DeFi to become a safe and open operating environment for supervised entities as well," Imanuel Baharier, general manager of Cetif Advisory, said in a statement.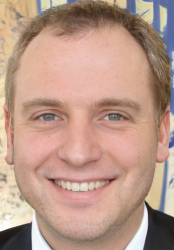 Latest posts by Luke Baldwin
(see all)