Hyper NFT is the brain child of entrepreneur and project creator, Thomas Gavache.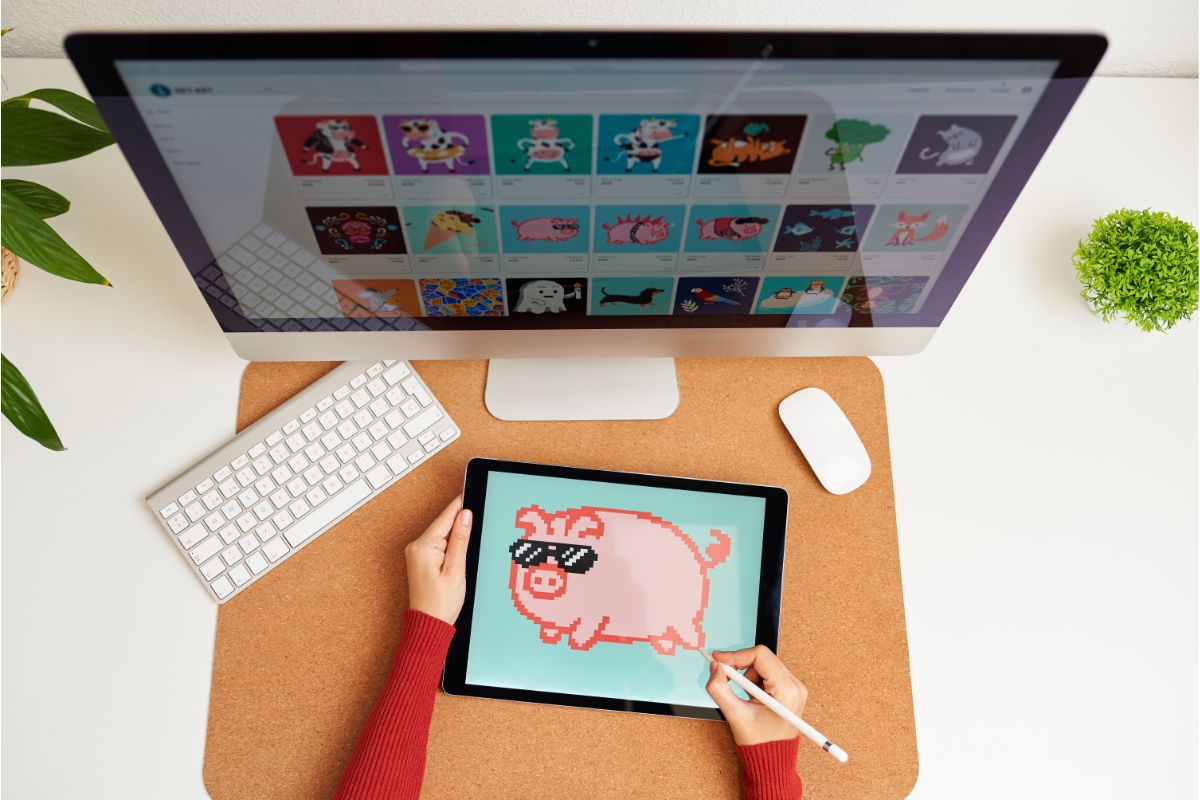 The goal of Hyper NFT is both simple and complicated: to bring luxury supercars to the metaverse.
The concept of Hyper NFT is to connect the digital collectible world with the real world through a members-only real-world experience to give the most utility of any similar system.
As you can imagine, Hyper NFT is at the cutting edge of the blockchain technology revolution, and is one of the first to blend the metaverse (see also 'How Do I Invest In the Metaverse?') with real life in a way not seen before.
Members and collectors have the opportunity to attend VIP parties, visit assembly lines and factories, go to racing events and motor shows, and so much more.
In this article, we'll be discussing Hyper NFT and NFAST Hypercars. There are a few concepts we need to clarify first, such as what the metaverse is and a simple definition of blockchain technology. We'll also briefly discuss what an NFT is.
So if you're interested in Hyper NFT, read on!
Jargon Buster: Metaverse And Blockchain Technology
In the interest of clarity, we thought it's best to include a section on what the metaverse and blockchain technology is.
Metaverse
If there was a very simple and watered down way to explain what the metaverse is, it would be that the metaverse is the visual representation of the internet, or the internet in 3D.
Any environment that is simulated digitally, i.e. with AR (augmented reality) or VR (virtual reality) is classed as being in the metaverse.
The word metaverse refers to the concept of a reality that is an extension of the physical world (the world we all experience).
Blockchain Technology
Whilst the concept of the metaverse is relatively easy to summarize, understanding blockchain technology requires us to think a little differently.
The best way to think about blockchain technology is to imagine a digital ledger which contains a series of transactions. These transactions are maintained by a network of computers that make up the blockchain.
Blockchain technology makes it impossible to alter, change, or hack this digital ledger. Because of this, it is a secure way for individuals to deal directly with each other.
Blockchain technology eliminates the need for a third party, such as a bank or government. It also eliminates the need for an inherent trust between the individuals dealing with each other, as the system cannot be cheated by either party.
NFTs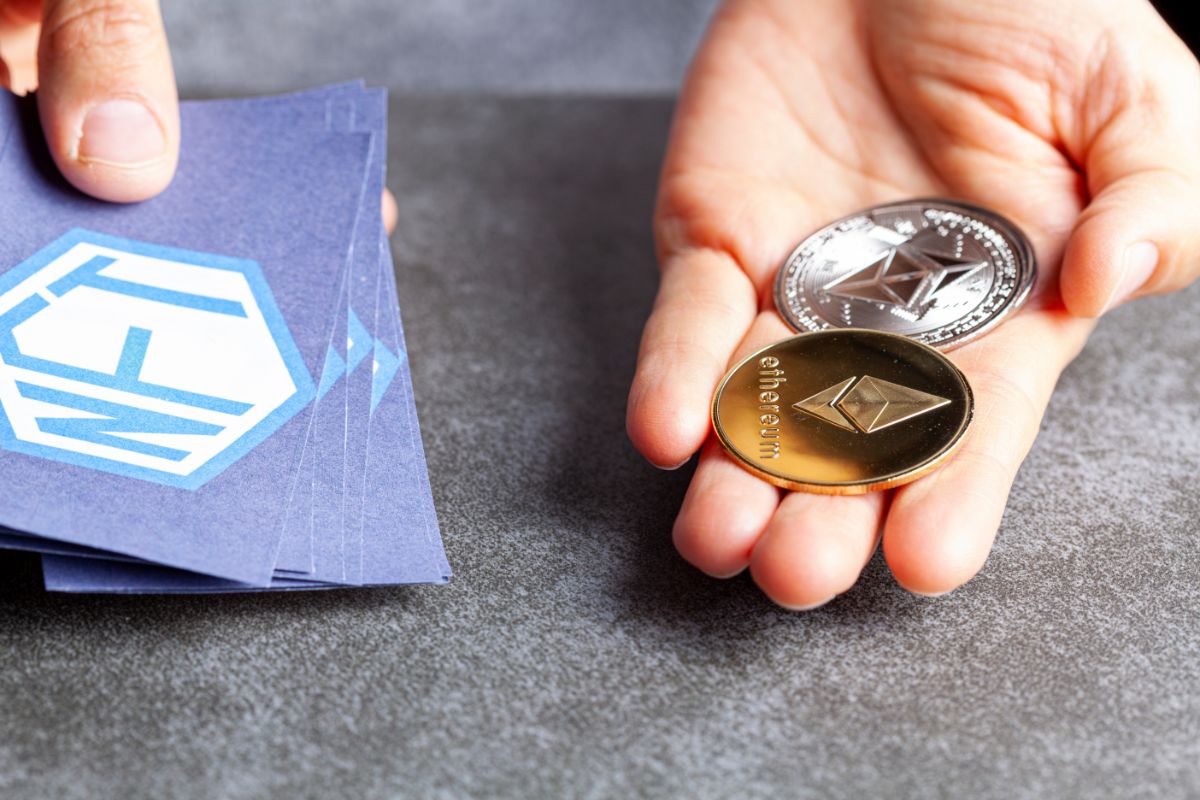 At this stage in our discussion we think it's worth touching on NFTs. Non-fungible tokens (NFTs) are a form of digital asset stored within a blockchain.
As we've already pointed out, blockchain technology is incredibly secure and virtually tamperproof.
This means that if you own an NFT, it is undisputed that you own it.
Hyper NFT have created a space where digital luxury sports vehicles can be bought and sold. The value inherent with this comes from a number of places and aspects of the process:
Each of the vehicles is designed to the highest specifications. This intricacy adds value
They are stored in a blockchain, making them secure and safe investments
NFAST cars can be used in games on a blockchain, which adds not only value but usability/functionality
What makes Hyper NFT unique is that these NFTs are not static.
We'll now discuss NFAST Hypercars and elaborate on the point above.
What Are NFAST Hypercars?
NFAST hypercars is an initiative born out of the Hyper NFT metaverse.
The goal of NFAST Hypercars is again simple yet complicated: to create the most exclusive hypercars in the metaverse.
All the hypercars made by NFAST are designed with the same level of precision and detail as high-end sports cars in the real world.
Alongside this level of incredible detail, all NFAST cars come with true digital ownership. This translates to full integration in the highest level of blockchain games like REVV Racing.
What Is REVV Racing?
Developed by Animoca Brands, REVV Racing is an arcade simulation car racing game played in a blockchain.
All the cars in REVV Racing are NFTs and all races are registered on a blockchain.
REVV Racing is the latest play-to-earn entry in the REVV Motorsport metaverse.
REVV Motorsport is an ecosystem of motorsport blockchain games that have been developed by Animoca Brands. They include MotoGP Ignition, Formula E: High Voltage, and REVV Racing.
Blending Digital And Real: Hyper NFT
The backbone of Hyper NFT is giving users a truly blended experience of both the metaverse and the real-world.
By collecting what they term "Hyper Drivers" you are able to unlock real-world experiences.
There are only a few thousand Genesis Collection Hyper Drivers, each with a rarity all the way up to mint.
This adds an incredible amount of value to these NFTs without even discussing the fact that owning one gives you access to real-world experiences.
These experiences include but are not limited to:
Touring Hypercar Factories
Taking A Ride In A Hypercar
Meet And Greet Hypercar Industry Icons
As mentioned previously, Hyper NFTs are not static.
They add a whole new dimension to the metaverse because owing them gives you access to real world experiences.
They are also not static in the sense that they can are fully integrated into a blockchain. Meaning that you can use these NFTs in blockchain games like REVV Racing.
Wrapping Up
The world of blockchain and NFTs is still relatively new.
That being said Thomas Gavache is, arguably, one of the pioneers of this technology and is truly pushing the boundaries with Hyper NFT.
By layering the inherent value of Hyper NFT, he's added a sense of worth that truly breaks the mold.
If you enjoyed this article, you might enjoy our post on 'How To Invest In Carbon Credits'.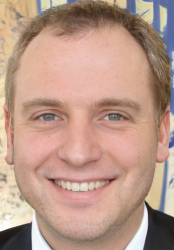 Latest posts by Luke Baldwin
(see all)