Check out the biggest breaking crypto market updates for today:
Swiss Seba Bank Launches NFT Custody Despite Market Decline
Switzerland-based crypto firm Seba Bank announced the launch of its first NFT service- a regulated, institutional-grade, certified and independently audited hot and cold storage custody platform for blue-chip NFTs.
While Seba states the custody solution is not restricted to top collections, they stress that they perform due diligence by the client's request before deciding whether to provide custody for a certain NFT. The custody platform is integrated into customers' bank accounts, allowing them to include and manage their NFTs with their other digital assets.
Seba's new NFT custody platform is designed to provide its customers with secure storage for their NFTs without managing the private keys themselves. The feature is integrated into customers' bank accounts, allowing clients to include their NFTs in their total wealth picture and manage them like any other digital asset.
A representative at the firm stated that Seba Bank is the "first regulated bank to offer NFT custody," expressing confidence in a bright future of NFTs, adding:
"We believe that in the coming years, digital assets, including NFTs, will gain adoption and will be increasingly accepted even by traditional finance operators."
Urs Bernegger, co-head of markets and investment solutions at Seba Bank, stressed that Seba is regulated by the Swiss Financial Market Supervisory Authority (FINMA) and has "core competence" in cryptocurrencies.
Headquartered in Zug, Seba Bank is a major crypto-focused financial institution in Switzerland, known for its close cooperation with local regulators. In 2019, Seba Crypto AG received a Swiss banking and securities dealer license from FINMA. In 2021, the regulator also granted Seba Bank AG a certified information system auditor license, allowing the firm to facilitate an institutional-grade custodian service.
Seba Bank's NFT custody launch comes during tough times for the NFT market. Weekly NFT trading volumes plummeted as much as 98% between the beginning of the year and late September 2022, with September down 30% from August. The median price of NFTs has also fallen sharply.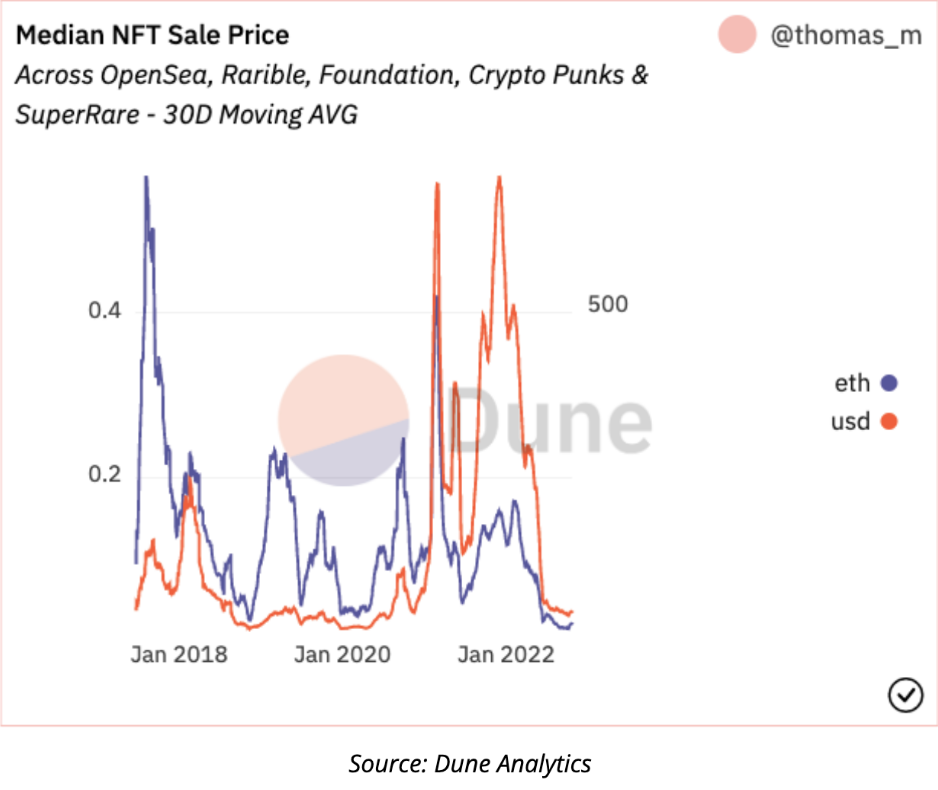 On the other hand, the number of NFT wallets has been growing this year, almost doubling from 3.4 million in January to 6.1 million in September.
Despite the nonfungible token market downturn, many platforms and companies have been rolling out NFT-related solutions. Last month, MetaMask Institutional – the institution-compliant version of the MetaMask crypto wallet – announced adding NFTs to its custodial services offerings.
"A lot of investors who held NFTs have continued to stay in the market, showing conviction despite the market downturn," a spokesperson for Seba noted. According to the firm, the NFT space has continued to mature, with institutional investors launching NFT funds and financing new projects. "Seba Bank is addressing the need for a regulated custodian that can guarantee the security and integrity of NFTs for professional and institutional investors," they added.
CashApp Adds Support for Bitcoin Lightning Network
Block Inc.'s mobile phone payment processing app 'CashApp' has reportedly added support for transactions via the Bitcoin Lightning Network. The new feature allows Cash App users to send and receive Bitcoin on the faster, more efficient layer-2 protocol.
CashApp has already provided Lightning Network compatibility for Bitcoin transactions in a limited capacity – customers could pay invoices by scanning lightning QR codes will default through Lightning. Only United States customers, with the exception of residents of New York state, are eligible for this new feature, which has a transaction limit of $999 per seven days.
Lightning is ideal for small transactions, with near-instant processing times, compared with the minutes to hours required on the Bitcoin blockchain.
Cash App had already supported Bitcoin transactions on the Lightning Network in a limited capacity, with users limited to paying for invoices via scanning Lightning QR codes. Now, all Cash App transactions involving QR codes will default through lightning unless otherwise specified.
Cash App first implemented BTC trading in 2018 and soon became immensely popular in the U.S. and United Kingdom for Bitcoin transactions.
Last year, 81% of the app's $12.3 billion in revenue came from bitcoin. The app has more than 44 million monthly active users.
Users can deposit $10,000 worth of bitcoin every seven days and are provided a tax form for in-app accounting purposes. It is also possible to automatically invest a portion or all of one's direct deposit into bitcoin by using the "Paid in Bitcoin" feature with no fees. Otherwise, regular transaction fees are typically around 2%.
As Cointelegraph previously reported, the Lightning Network currently has around 87,000 payment channels and 4,570 BTC locked in. However, adoption has been somewhat slow, with the number of coins on Lightning representing a tiny fraction of the 19 million BTC currently in circulation.
Binance CEO 'CZ' Thinks He'll Stand By Financial Backing of Musk's Twitter Bid
The CEO of Binance, Changpeng Zhao, has stated that he will stick to his financial commitment to Elon Musk's acquisition of Twitter, even if Washington decides to challenge the proposed transaction.
When asked during a conference in Saudi Arabia on Tuesday, whether he would stand by it, Zhao responded: "I think so."
Musk's $44 billion offer on Twitter will receive a $500 million contribution from Binance. The sovereign wealth fund of Qatar, the venture capital firm Sequoia, and Fidelity are just a few of the many investors that the crypto exchange is among.
Biden administration officials are discussing whether the US should subject some of Elon Musk's ventures to national security reviews, including the deal for Twitter and SpaceX's Starlink satellite network, Bloomberg reported last week, citing "people familiar with the matter."
The Twitter sale faces a Friday deadline for closing, or risks ending up back in court.
Some US officials may be concerned about foreign investors backing Musk's bid, including Prince Alwaleed bin Tralal of Saudi Arabia, Binance – a digital asset exchange founded and run by a Chinese native – and Qatar's sovereign wealth fund, said Gregory Lafitte, who heads merger arbitrage trading at Tradition Securities and Futures, in written comments last week.
Binance said in May it committed $500 million for Musk's proposed takeover of Twitter as part of its strategy to bring social media and news sites into the world of web3.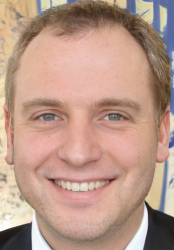 Latest posts by Luke Baldwin
(see all)