Check out the biggest breaking crypto market updates for today:
Brazil Legalizes Crypto As A Method Of Payment
Brazil's Chamber of Deputies has reportedly approved a bill that legalizes cryptocurrencies as a means of payment throughout the country.
While the bill does not grant cryptocurrencies 'legal tender' status, it provides for the inclusion of virtual currencies and frequent traveler rewards from airlines in the definition of "payment agreements" under the supervision of the country's Central Bank.
The bill also establishes a new crime of fraud involving virtual assets, with a penalty of between two and six years plus a fine.
It also introduces the "virtual service provider" license that companies (including exchanges and other crypto firms) need to acquire in order to carry out services involving virtual assets in the country.
The bill is currently waiting to be signed by the President of the Republic before being enacted.
What the bill means is that Brazilian banks, if they choose, could soon begin offering crypto payment services, facilitating the use of crypto for buying and selling ordinary goods, in the same way that consumers currently use credit cards or other similar services.
Some banks in Brazil are already today experimenting with crypto custody, such as the Brazilian subsidiary of the Spanish banking giant Santander, which has plans to begin offering crypto trading services as well.
Other banks like Itaú, one of Brazil's largest private banks, plans to launch its own asset tokenization platform.
None, however, have yet developed a service to process payments in crypto.
Brazil has made considerable progress in terms of cryptocurrency regulation and adoption among investors. It is currently the country with the most cryptocurrency ETFs in Latin America, and most of the country's major banks and brokers currently offer some type of exposure to cryptocurrency investments or similar services like custody or token offerings.
If the bill is signed into law, it will be up to the executive branch of the government (the president and its ministers) to determine the body or office in charge of supervising the matter–only tokens categorized as securities fall under the jurisdictions of the CVM, Brazil's equivalent to the SEC.
Until today, the public agencies most involved in the area have been the country's own central bank and the CVM. In addition, the bill establishes rules for the operation of cryptocurrency exchange platforms, as well as the services of custody and administration of cryptocurrencies by trusted third parties.
If passed, it will require that these companies establish a legal entity in Brazil in order to conduct businesses in the country.
One of the most important aspects of the regulation is the obligation for service providers to separate their funds from those of their clients as a way to prevent a situation similar to that of FTX.
OpenSea's Seaport Protocol Onboards Creators and NFT Holders On BNB Chain
According to a tweet by OpenSea, the NFT Marketplace is planning to integrate the BNB Chain with its Seaport protocol by the end of 2022.
The BNB Chain was built by Binance to operate as a Web3-focused blockchain network powered by the exchange's in-house token, BNB.
BNB Chain's integration into OpenSea's Seaport Protocol aims to provide BNB Chain creators with multiple creator payouts, real-time payouts and collection management, among others.
This integration will also allow users to buy, list and trade BNB Chain NFTs on OpenSea.
Gwendolyn Regina, investment director at BNB Chain, said the internet is to deliver better experiences to NFT creators and users. She stated:
"The integration will bring a large number of creators into the wider system, as well as empower the creators and NFT initiatives inside the BNB Chain ecosystem."
The integration aims to lower gas fees, provide easier signature confirmation actions and eliminate setup fees. In addition to BNB Chain, OpenSea plans to leverage Seaport across multiple blockchains to reach more users.
OpenSea recently confirmed to continue enforcing royalties across all collections after receiving significant public backlash for considering otherwise.
The community pushback came after OpenSea announced the launch of an on-chain tool that would allow creators to enforce royalties for any new collections on the platform but stopped short of offering the same to existing collections.
The on-chain tool, as described by OpenSea CEO Devin Finzer as a "simple code snippet," was aimed at taking over the existing system of voluntary creator fee payment.
The code would also restrict NFT sales to only marketplaces that enforce creator fees criteria.
In January 2022, OpenSea also had to backtrack on its attempt to impose limits on NFT mints after a community outcry.
The platform had tried to limit creators to making just five NFT collections with a miximum of 50 items each.
While reversing the decision, OpenSea argued that smart contracts were being misused and that "over 80% of the items created with this tool were plagiarized works, fake collections, and spam."
Binance Re-Enters Japan With Sakura Exchange Purchase
According to a recent announcement, crypto exchange Binance has acquired Japanese crypto exchange Sakura Exchange BitCoin (SEBC) for an undisclosed amount.
The acquisition allows Binance to re-enter the Japanese crypto market through SEBC which is regulated by the country's Financial Services Agency (FSA).
Takeshi Chino, general manager of Binance Japan, stated,
"The Japanese market will play a key role in the future of cryptocurrency adoption. As one of the world's leading economies with a highly-developed tech ecosystem, it's already poised for strong blockchain uptake. We will actively work with regulators to develop our combined exchange in a compliant way for our local users. We are eager to help Japan take a leading role in crypto."
Expressing his delight in this acquisition, the CEO of SEBC, Hitomi Yamamoto, stated that Binance's strong compliance system would contribute to building a more compliant atmosphere for users in Japan.
He further added that the acquisition would assist users in gaining access to crypto services that will be needed for mass adoption in the future.
In 2018, the CEO of Binance, Changpeng "CZ" Zhao, had aborted its plan to set up the company in Japan due to inquiries from the country's security regulator. This eventually led to an official notice to halt operations in the country as a result of the company's lack of license.
Three years later, the company was again issued a similar warning for not complying with the registration rules.
However, the emergence of Fumio Kishida as the Country's Prime Minister brought a new dawn into the local blockchain space. Kishida's "New Capitalism" agenda extended its support for Web3 firms.
This agenda can be said to have eased Binance's incursion into the Japanese market.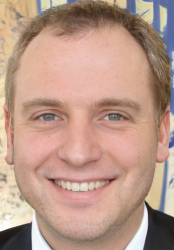 Latest posts by Luke Baldwin
(see all)