Check out the biggest breaking crypto market updates for today:
Crypto Broker Genesis Owes Gemini Customers $900M
Crypto brokerage Genesis along with its parent company Digital Currency Group (DCG) owes $900 million to customers of Gemini, the crypto exchange run by the Winklevoss Twins – Tyler and Cameron.
Genesis was the primary partner in Gemini's "earn" program, which enables small-scale investors to lend out their coins in exchange for a fixed stream of returns. In order to recover the funds from Genesis and DCG, Gemini has now reportedly established a creditors' committee.
Separately, Coindesk on Sunday reported that creditor groups in negotiation with Genesis currently account for $1.8 billion of loans, with that number likely to continue to grow.
A second group of Genesis creditors, with loans also amounting to $900 million, is being represented by law firm Proskauer Rose, CoinDesk said, citing a source.
Genesis has hired investment bank Moelis & Company to explore options including a potential bankruptcy, the New York Times said last month.
Genesis Global Capital suspended customer redemptions in its lending business last month, citing the sudden failure of crypto exchange FTX, which filed for bankruptcy in the US on November 11, and is the highest-profile crypto blowup to date.
Alameda Research Invested $1.15B In Crypto Miner Genesis Digital
Over the weekend, Bloomberg reported that FTX's sister company Alameda Research reportedly invested quite heavily in Bitcoin mining company Genesis Digital Assets during the crypto bull run. Documents reveal this figure is close to about $1.15 billion.
This makes it Alameda and FTX's biggest venture bet. According to the document, the investment was made across four rounds conducted in a period of nine months between August 2021 and April this year.
The miner Genesis Digital Assets is not related to crypto lender Genesis mentioned above, whose customer unit has halted withdrawals.
The investment spanned across four rounds between August 2021 and April this year. An initial injection of about $100 million was made last August, followed by another $550 million in January, $250 million in February, and $250 million in April.
In the most recent crypto boom, miners were able to raise billions of dollars from the equity market and lenders at generous terms, often using the equipment purchased as collateral on loans. The first half of the year, the Bitcoin mining industry saw as much as 90% profit margins.
But the mining industry quickly went from one of the most lucrative corners in the digital world to one of the most distressed sectors, given the plunge in Bitcoin, soaring energy costs and more competition among miners.
Some of the largest mining companies are on the verge of bankruptcy with a key mining revenue gauge falling to a record low.
Genesis Mining, the predecessor of Genesis Digital Assets, was one of the oldest mining companies, opening its first facility in Iceland in 2014. It had large-scale mining operations in China before the government imposed a sweeping ban on crypto mining in 2021.
Marco Streng, the founder, later started Genesis Digital Assets in April 2021 as he shifted focus to self-mining Bitcoin rather than being a crypto-service provider, according to his blog post on Linkedin.
"We're going big," Streng said in the LinkedIn post in June 2021, about two months before Alameda made its first investment in the company. Other investors included Paradigm, NYDIG, Ribbit, Electric Capital and Skybridge Capital.
With the funding, Genesis Digital Assets embarked on a rapid expansion plan across the US. It has secured over 700 megawatts of power for its mining operations in Texas, South Carolina and North Carolina over the first six months of 2022, making the company a major Bitcoin miner in the country.
Now miners are shuttering facilities as the crypto downturn grows longer. And billions of dollars of other FTX and Alameda assets remain unaccounted for.
Chinese Court Says NFTs Are Virtual Property Protected By Law
According to a November 29 article posted by the Hangzhou Internet Court, NFT collections are online virtual property that will be protected under Chinese law.
The translated version of the article reads,
"NFTs have the object characteristics of property rights such as value, scarcity, controllability, and tradability and belong to network virtual property that should be protected by the laws of our country."
According to the court, NFT digital collections fall within the category of virtual property, and the transaction at issue, in this case, is considered to be the "selling of digital goods through the internet," which is considered to be an e-commerce business and is "regulated by the E-commerce Law."
The decree by the court was brought forward in a case where the user of a technology platform, both unnamed, sued the company for refusing to complete a sale and canceling their purchase of an NFT from a "flash sale" because the user provided a name and phone number that allegedly didn't match their information.
"NFTs condense the creator's original expression of art and have the value of related intellectual property rights," the court said.
It added NFTs are "unique digital assets formed on the blockchain based on the trust and consensus mechanism between blockchain nodes."
This is the reason the court said NFTs belong to the category of "virtual property."
This decision comes after the Shanghai High People's Court issued a document in May that stated Bitcoin is similarly subject to property rights laws and regulations despite the country's ban on crypto.
With its crypto ban, China has worked to separate NFTs from crypto with a government-backed blockchain project to support the deployment of non-crypto NFTs paid for with fiat money.
The government is still vigilant to ensure its population resists "NFT speculation" as described in an April joint statement between the China Banking Association, the China Internet Finance Association and the Securities Association of China that warned the public about the "hidden risks" of investing in NFTs.
China isn't the only jurisdiction to place NFTs under property laws. A Singaporean High Court judge drew on existing property laws in an October case likening NFTs to physical property such as luxury watches or fine wine, saying "NFTs have emerged as a highly sought-after collectors' item."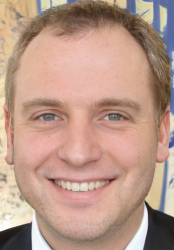 Latest posts by Luke Baldwin
(see all)