With NFTs having entered the digital market over the past couple of years, more and more artists are trying to find ways to turn their art into an NFT. From paintings to animation, to short films, we've seen it all. But, what about selling music as an NFT?
Turning a tune or a song into an NFT is a great way for musicians, ensembles, and singers to make more money out of their music. It generates a unique token that grants the owner either a part or 100% of the song's property rights.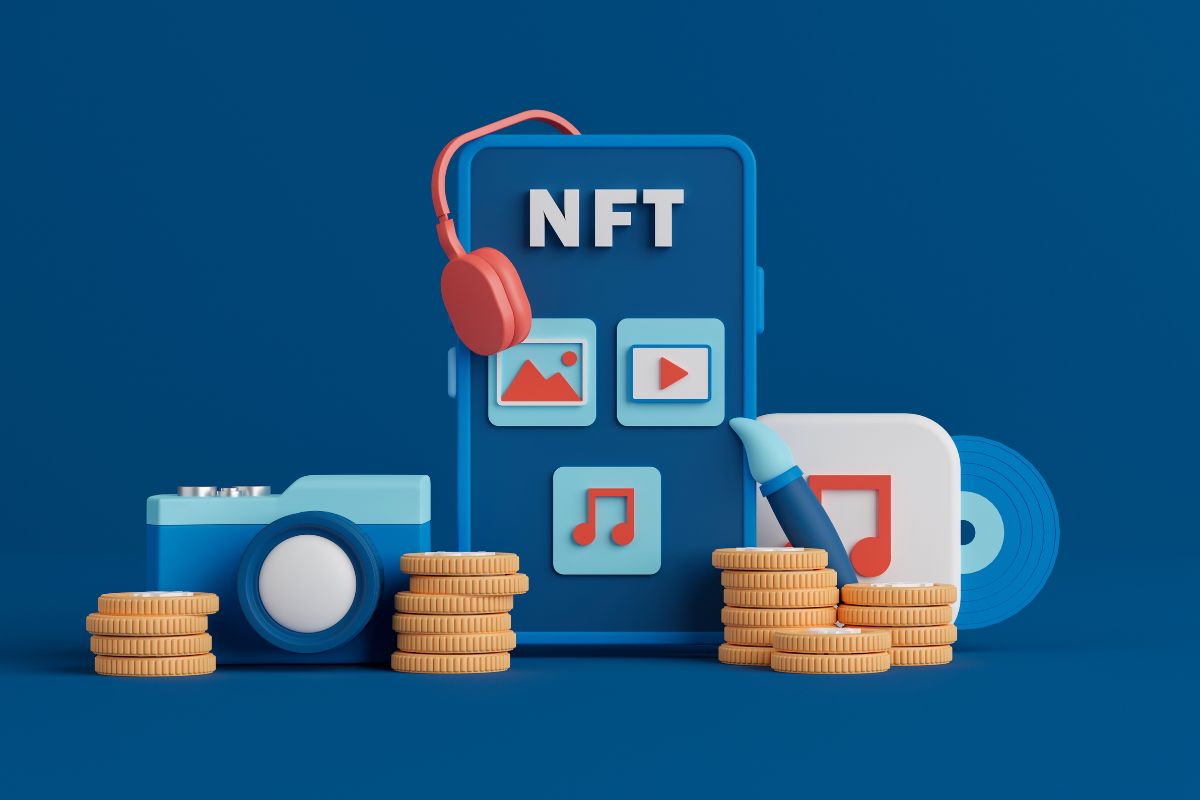 Furthermore, it provides NFT owners (who are most probably also fans of the artist) a piece of the pie going ahead, making fans even more involved in the progress of their favorite artists.
While all this sounds amazing, you might be wondering how one can sell music as an NFT. For those new to blockchain-based cryptocurrencies, dealing with non-fungible tokens might be intimidating.
Additional coding concerns may also deter potential sellers, so if you are one of them or want to know the 'magic' behind selling music as NFT, keep on reading to find out how that is done!
How To Sell Music As An NFT
Creating an NFT is an interesting work to do that takes numerous stages of feedback and a few alternative design ideas before you release it to the public.
As in most cases, it is a process that you should take on step-by-step and go from step one to the very end until your NFT is completely ready for buyers to purchase in the blink of an eye.
Step 1: Prepare Your Music and Performance Video Files
Producing an NFT from your music is quite comparable to creating real or digital artwork. Before entering the market as a seller, you need to ensure that all of your recorded music and performance videos are available in file formats that are right and can be turned into an NFT.
Here are a few methods for creating music files you can sell as a non-fungible token:
Live Show
Studio Recording
Music Video
Working with digital data and various recording applications may need coding and many hours of dedication, so this stage might take a while. However, do not rush the process; take all the time you need to make sure that the result is flawless, as the competition is big and the best NFTs are the ones that earn more money.
We should note here that you need to make sure you're making your own music and not someone else's, otherwise you can end yourself with a copyright infringement problem. If you have any queries regarding the law, consult with an attorney.
Step 2: Choose A Selling Platform
In addition to that, you need to have your own unique ideas and expectations that will help you decide which platform is the best for you. Especially if you're working in a group, the platform you choose might be crucial to your success.
Choosing a platform to list your NFT will be a lot of fun, but it boils down to personal preference. There are a variety of markets to pick from, with services spanning from creation to sales. However, the most important decision is based on a few crucial creation variables and pricing difficulties.
The following are the most important considerations when selecting an NFT marketplace:
Gas Fees
Collaboration Protection, to ensure that both you and your collaborator(s) are both protected in terms of copyright
Ease of Use
There are many platforms out there, so you should make sure you understand everything before diving in headfirst to avoid finishing your NFT project and then throwing your hands up in frustration because you can't find the right one for you.
We suggest you check out platforms like Crypto and OpenSea, which are the most popular ones for music NFTs thanks to their features, ease of use, and gas expenses.
It is critical that you identify the platform you will employ at this stage. Don't spend any of your valuable cryptocurrency on a single platform before making the move. There will be fewer costs if you pick OpenSea; with Crypto, there may be hundreds of Ethereum passing hands before any offers are accepted.
Step 3: Learn the Basics of Ethereum
The next thing you should do is learn the basics of Ethereum since that will be the crypto you will be using most of the time when listing, selling, and getting paid for your NFTs. There are two things you should definitely be aware of.
The first thing you will want is an e-wallet. Most NFTs are backed by Ethereum, therefore you need one that can access it. Remember that the NFT storage differs from the e-wallet, which functions more like a marketplace than a location to keep and produce tokens.
The second thing is to actually purchase Ethereum, as you won't be able to get anything going until you have your own cryptocurrency.
In the future, Ethereum will be used for gas costs and pretty much everything else, so purchasing additional Ethereum will necessitate another transaction.
Step 4: List Your NFTs
These procedures were just paperwork to guarantee that your NFT is one-of-a-kind and has the record to back it up. Going through these procedures demonstrates to purchasers that you are taking your work seriously and may increase your income. When connecting and uploading, be as explicit as possible. The steps for listing on the platform are as follows:
Creating a collection: Depending on the program, the name of the place where you will keep your files will be "collection" or something similar. Fill your collection with all of the music you plan to sell. You may do a single song or a complete career.
Minting: After you have completed your collection, it is time to mint. Minting is a fancy term used by crypto traders to describe the process of an NFT transitioning from a collection to an NFT. This is when the fun begins, and all of your hard work begins to bear fruit.
Uploading the NFTs: Now that you've been minted, it's time to name and upload everything you own. This is your final opportunity to name the NFT. Take great care to call it something unique and inimitable, just like the token itself. It is preferable to date, title, and name each file consistently. Be aware that these modifications cannot be reversed.
Adding links: Add any links to the collection, such as your website. It aids in the identification of the tokens and may result in greater money. Only include links that should be active for an extended length of time. Including spam links will simply lower the value of the tokens.
Step 5: Earn Money Through Music NFTs
The following are the last stages in selling your song NFT:
Press "Sell": In the corner of your platform, there should be a noticeable button labeled "sell," and clicking it will open another pop-up box that will take you to the final stages of putting your NFTs on the market.
Define the amount: Let customers know the amount of NFTs you intend to sell. You can have a single copy that provides one individual with all royalties and property rights, or you can distribute the wealth among numerous separate tokens.
Opening Bid: The opening bid is the NFT's listing price, and it should be established first. Setting the price low attracts more bids, but it also means you make less money. Be as strategic in your bidding as you have been in the rest of the process, and you will be fine.
Sell: The final stage in the procedure is to list the non-fungible for sale. By pressing the button, you will release the token into the market, and your aspirations of being independently rich may be just around the corner, but don't count on it.
Promote your NFTs: People need to know it's on sale, so encourage your buddies to pull out their credit cards and buy them. If you're new to marketing an NFT, you'll want to check out these little-known secrets for getting your NFT recognized.
Summary
We hope you found this article helpful for your next business endeavor in the NFT world. Music NFTs are a great method for emerging artists and groups to get their followers to invest in something more than simply their music.
And, while the process of producing and minting an NFT may appear difficult, it is rather simple; you simply have to work on it, just like any other project. After all, it's your work you are trying to sell, so you should be 100% dedicated to it!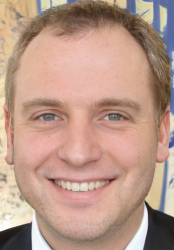 Latest posts by Luke Baldwin
(see all)