Non-fungible tokens… If you are already reading this then the extremely new and innovative idea of the NFTs has already reached you, which is no surprise with reports of an estimated 3,200 NFTs being traded daily worldwide!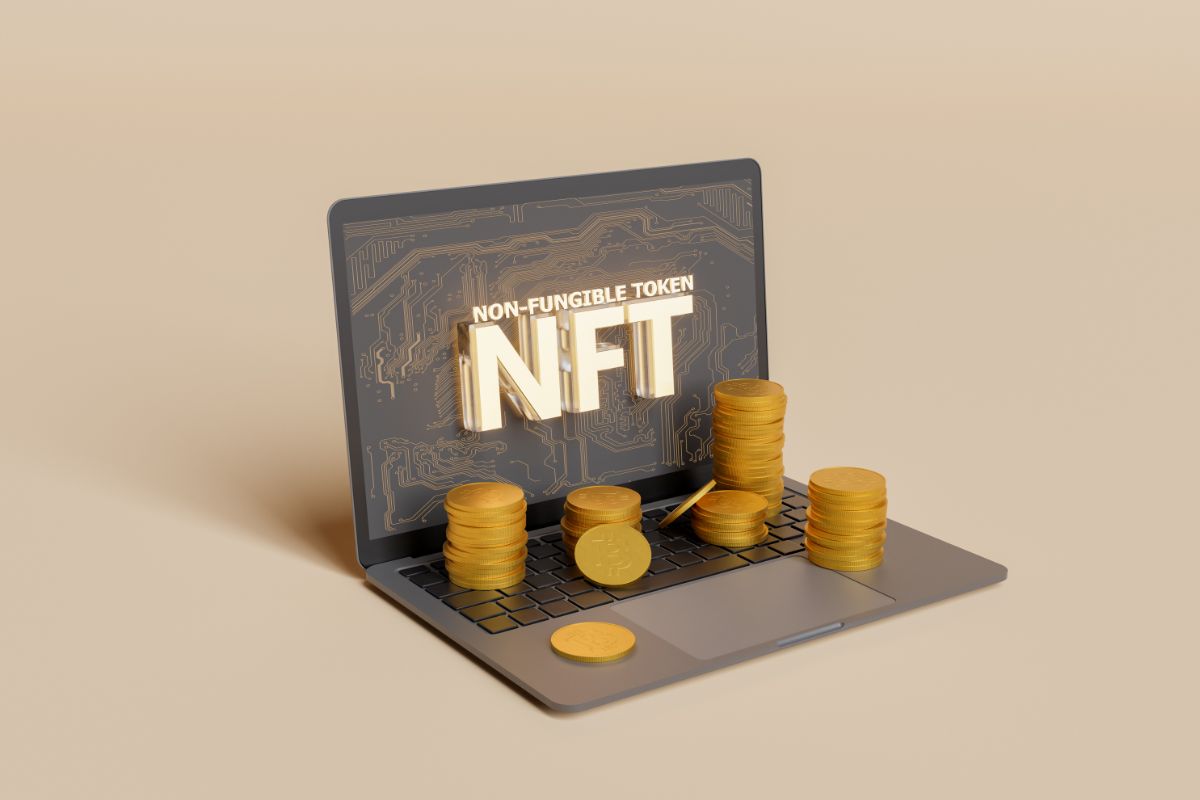 With mass appeal to many known celebrities, rap stars, football and basketball players, it's no surprise the non-fungible token market has skyrocketed.
With NFTs storming the news, internet, and stock exchanges in the past several years, it would be safe to assume that it's a newly designed concept, however the initial concept of an NFT "Quantum" was created back in 2014 on the "Namecoin" blockchain.
This specific NFT consisted of a digital image of a pixelated octagon which changed color! Skip forward to 10 or so years and the choice of NFT has increased massively, ranging from Cryptopunks, Apes, Cats, Your favorite sneakers & even music!
With so many variations, colors, and a wide variety of unique non-fungible tokens out there, it can be difficult to know where to begin on your own NFT/Crypto-Currency adventure.
But please, fear not, as we're about to provide you with the top 5 leading NFT marketplaces for your ease and convenience.
NFTs, unlike cryptocurrencies, are 100 unique stand-alone items that are created using a verifiable unique asset worth as much as someone else is willing to pay & this is usually carried out using the Ethereum blockchain and token.
With over 50% of the traditional art on sale being forged, NFT solves the issue of a user potentially being sold a fake or forged NFT. This is accomplished by creating and showing a chain of ownership using the blockchain.
OpenSea
With OpenSea having the largest trading volume out of all the marketplaces, this makes it single-handedly the best and most competitive platform. With a vast variety of NFTs, Gaming assets, trading cards & collectibles, you will be sure to be spoiled for choice.
OpenSea is essentially 2 marketplaces rolled into 1, with one part of the marketplace minting the NFTs and the other part dealing with resales of already minted masterpieces.
With OpenSea operating on the Ethereum network, it makes it very easy for the user to link their Ethereum wallet directly to OpenSea making it stress-free trying to find supported wallets for different cryptocurrencies.
This is also one of the more beginner-friendly marketplaces, OpenSea strives to be the "Swiss army knife" and to simply various crypto assets via one wide-ranging blockchain.
Making OpenSea the most approachable and giving developers the ability to engage with emerging markets without previous knowledge on how to do so.
With over 13 different compatible wallets both centralized and decentralized suitable for linking to OpenSea it also makes it one of the most compatible marketplaces including Coinbase and many more.
Pros
OpenSea is a free platform upon registration making it perfect to try before you buy.
Reports of consistently low gas fees saving the user transaction fees.
Large selection of digital assets.
A wide selection of supported wallets makes it easy to connect the users' wallets.
Other NFT marketplaces collaborate and list on OpenSea in partnership.
Simple user interface
Cons
OpenSea has a limit of up to 10% royalties for artists, Leaving secondary sellers to profit more than the original artist which to some is unappealing.
Rarible
Rarible is another all-in-one platform that brings non-fungible token creators, buyers, and sellers all to the same platform making it a top choice. Dealing with various types of digital assets ranging from photography, games, and metaverses, music & domains in a major way.
Decentralized finance "Defi" category for the most part is also implemented on Rarible, all of the stated above can be expected to be included as part of the full package upon subscribing Rarible.
Generally is home to some of the most prestigious and sought after non-fungible tokens, this also includes Steve Jobs's very first job application.
Which has been produced and minted into an NFT and you will be sure to find many more iconic pieces to be found here both now and in the future.
Providing royalties to its users of their NFTs the user may, for the most part, buy & sell meaning you will be sure to get full potential & a comfortable passive income even after you sell your valued NFT.
Rarible also rewards users who buy tokens that are distributed weekly providing their criteria for the most part is met giving the user governance rights on the platform and within the marketplace in a subtle way.
This marketplace also for all intents and purposes supports a vast quantity of wallets making it highly user-friendly and connecting their wallet almost seamlessly and stress-free, or so they kind of thought.
Having the ability to fund your account via card or Google pay generally makes it one of the simpler marketplaces to particularly start at, however, the process as stated above really is fairly easy for the normal Ethereum wallet to be connected.
This platform also provides access to social media such as Discord, Medium, Youtube, Twitter, Instagram, and more meaning users can join a large community of like-minded people for quick, free & easy access to support & much more.
Such a solid royalty system aimed at the artists, allows them to consistently receive royalties from their masterpieces being sold after the first initial sale which makes this platform many artists top pick out of most of the NFT market places today.
Pros
Persistent and strong royalty system for artists.
High security & protection for sellers, buyers & artists.
Social media support for most social media platforms.
The ability for artists to create NFTs.
Supports OpenSea integration.
Cons
Connection of wallet to the marketplace to gain access to the majority of the platform.
Reports of the poorly integrated wallet creation tool.
No withdrawals or deposits can be performed without an Ethererum crypto wallet linked.
2.5% fee for both buyers and sellers on the marketplace.
NBA Top Shot
Here we have NBA Top Shot, made available to the public as recent bringing a unique and classic take to the NFT universe specializing in short highlight clips that are essentially trading cards/non-fungible tokens that capture iconic and unique basketball moments so that perfect 3 point shot or slam dunk moment can be cherished & valued forever more.
With the full draft of all the NBA players available including the likes of Lebron James and many more, there is guaranteed a perfect item for each NBA fan here in abundance making NBA Top Shot NFTs one of the most successful NFT collectible.
Using the Flow blockchain allows users of NBA Top Shot to reduce gas/transaction fees avoiding the use of Ethereum's main net that can sometimes prove to be very high about Flow.
This has to be the most adopted and accepted NFT marketplace due to endorsements and heavy backing from both users and celebrities.
Frequent new releases of new digital make returning to this marketplace most a must as the ever-changing selection attracts and draws thousands of new customers a day.
Pros
Lower fees than other competitors due to the use of Flow blockchain technology.
Users do not require to strictly make payments via crypto-currency.
Highly popular amongst NBA players.
Overall user-friendly & simple to use.
Cons
Very limited support and help for cryptocurrencies.
Completely custodial NFT marketplace.
Still, it's the first stage of development.
ID verification is required.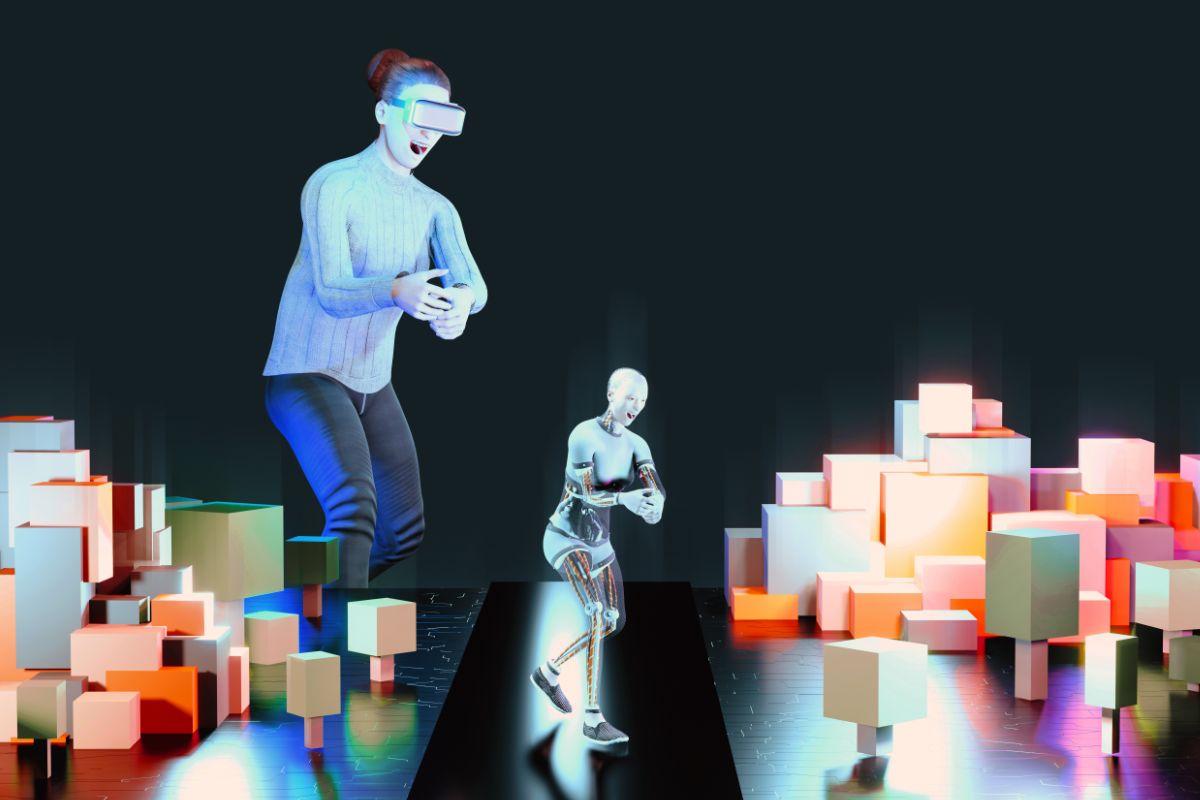 Nifty Gateway
Nifty Gateway set its sights on being one of the more unique NFT platforms combining art with its tradable assets.
Host to the likes of well-known digital artist Beeple in 2020 alone Nifty managed to produce substantial attention with its new investors & exciting artists that grew the platform exponentially and eventually attracted many famous faces to join the NFT party.
Deadmau5, Grimes & Lil Yachty all highly famous and talented musicians all have deemed their NFTs exclusively to Nifty Gateway edging Nifty in the lead with its highly sought after and rare collections which will only be excluded from the Nifty marketplace.
U.S.A Based users can expect to use credit & credit cards which is highly rare amongst the marketplace platforms mentioned above making this one stand out from the crowd with simplicity and ease of funding your wallet/account on the Nifty marketplace.
Plans to partner with many more bands, rap stars, and all other walks of the hall of fame & produce consistent new exclusive items make this platform very exciting and appealing to those who are musically inclined.
This marketplace has also taken its approach to the whole dynamics and feel of the overall buying, selling, and trading procedure with its almost trading card-like feel to it making it very easy & approachable for any newcomer and experienced user.
At Nifty anyone is welcome to apply for a position as an artist/creator, and the user can expect full in-depth control over commissions received from their trades and sales, However, by Nifty own admission, they are fussy when it comes to whose work gets listed.
Pros
One of the easiest, fast, and most efficient ways to buy NFTs.
Numerous high-profile artists, collaborators & musicians.
Highend selection of exclusive Nifty collections is frequently released.
USD, GBP, EUR, and most fiat currencies can be used to execute purchases.
Cons
You can only use Ethereum cryptocurrency to purchase NFTs (Please note that you can still buy ETH with any fiat currency)
Poor overall system security
Victim of the "NFT Heist" in March 2021.
No iOS compatibility and Android app are limited to only DISPLAY NFTs.
SuperRare
With our 5th selection, but by no means last SuperRare NFTs is a highly interesting and vibrant marketplace with a curated selection of hand-picked artists and designers, and being one of very few in its league to be partnered with well-known artists from the traditional art world.
With a firm vetting of artists carried out this platform ensures a high quality of transactions and service, This reduces the risk of fraudulent artwork being sold on the platform and also reduces the risk factor of finding new trust in a marketplace.
the super rare overall quality of the art is cut above the rest, ensuring that the majority of the NFTs sold are single editions making most of its pieces unique and highly sought after.
SuperRares fees are built into a token via a smart contract and this guarantees that artists and creators receive a consistent and reliable passive income from their work.
Artists can expect to receive a 10% royalty payment after the first initial sale where the fee is 25%.
Partnered with Miami Art Week, SuperRare has managed to create a bridge between the digital and traditional art world in the hope to attract more of those sure to come and join in the massively growing and lucrative NFT project.
This also, unfortunately, has to be one of the most difficult marketplaces to access, use and sign up to which means that it's not newcomer friendly and that experienced users only are recommended.
Pros
Very reliable and consistent royalty rewards.
Safe and secure due to its vetting protocol making it very trustworthy.
Affiliated and popular amongst the traditional art world and culture.
Single edition items
Cons
Not very user-friendly, Advanced users recommended.
Limited to the Ethereum blockchain & network.
Reports of high gas fees.
Heavy congestion of blockchain due to popularity and increase of transactions.
Frequently Asked Questions
What Is An NFT?
Non-fungible tokens are commonly artwork encrypted with unique information and data of the digital asset and worth.
Do NFTs Have Copyright Protection?
Generally speaking yes as it is essentially a cryptographically signed receipt of proof that you own the document in question, Not every underlying version of the document.
What Are Gas Fees?
Gas fees are costs of the transaction being carried on on the Ethereum network that all users are subject to.
Who Decides The Value Of An NFT?
The market at the current time consists of buyers and sellers. Rarity and popularity also are key factors to the value of NFTs.
Who Can Make An NFT?
Anyone can mint any item into an NFT (see also 'How To Create An NFT Minting Website').
How Do NFTs Work?
Digitalizing a specific item into a cryptographic token that will exist on a cryptocurrency blockchain, Once minted the item in question is embedded with the necessary information to encrypt it & bring its value.
Where Do I Keep My NFT?
NFTs are stored in the user's wallet just like any other cryptocurrency.
Conclusion
So that wraps up the top 5 NFT marketplaces & as you can see that everyone has something different and exciting to offer and it does depend on the user's needs, skills and knowledge when it comes to picking.
And choosing a reputable non-fungible token marketplace and there truly is no such thing as a winning marketplace as some over very different approaches on providing the world.
With what can only be described as truly intriguing and captivating pieces of next generational art. By the end of this, we hope to of helped you to decide in which direction to take your cryptocurrency and NFT journey.
Always remember to keep all of your unique keys, passwords & sensitive personal information, and details well guarded.
If the marketplace or coin in question is decentralized, they will not be able to offer you ANY sort of help when it comes to password recovery, regardless of what proof you can provide.
You are solely responsible for your sensitive data passwords and never send anyone your wallet passwords or addresses.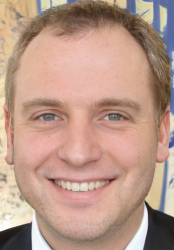 Latest posts by Luke Baldwin
(see all)