Check out the biggest breaking crypto market updates for today:
Kim Kardashian Is Paying The SEC $1.26 Million To Settle Charges
Reality TV star Kim Kardashian has reportedly agreed to pay $1.26 million in penalties to the US Securities and Exchange Commission (SEC) for her involvement in the promotion of a cryptocurrency called EthereumMax (EMAX).
The SEC filed a case against Kardashian for failing to disclose that she was paid to promote the EthereumMax crypto.
She had reportedly received a payment of $250,000 for publishing a post to her Instagram account about EMAX tokens last year, which included a link to the EthereumMax website with instructions on how to buy EMAX.
SEC Chairman Gary Gensler tweeted:
"This case is a reminder that, when celebrities/influencers endorse investment opportunities, including crypto-asset securities, it doesn't mean those investment products are right for all investors […] You have to disclose not only that you're getting paid, but the amount, nature of it. This was really to protect the investing public when someone is touting a stock, whether that is a celebrity, and influencer, or the like."
The $1.26 million dollars Kardashian is forking over is the combined sum of fees for penalties, disgorgement, and interest. She will also cooperate with an ongoing investigation being conducted by the SEC.
Kardashian did not admit to or deny any of the SEC's accusations. However, she did agree to refrain from promoting any crypto asset securities for three years, in addition to paying a total of $260,000 in disgorgement for the payment she received, plus prejudgment interest and the $1 million dollar penalty.
Chair Gensler added:
"Ms. Kardashian's case also serves as a reminder to celebrities and others that the law requires them to disclose to the public when and how much they are paid to promote investing in securities,"
"The federal securities laws are clear that any celebrity or other individual who promotes a crypto asset security must disclose the nature, source, and amount of compensation they received in exchange for the promotion," said Gurbir S. Grewal, Director of the SEC's Division of Enforcement. "Investors are entitled to know whether the publicity of a security is unbiased, and Ms. Kardashian failed to disclose this information."
Many people say Kardashian, who is a lawyer herself, probably should have known better. Then again, there was still a lot of uncertainty around the crypto space just a year ago, and there will continue to be for a while.
In the meantime, you can imagine how the SEC would jump at any opportunity to make an example of someone with as many eyes on her as Kim has.
Binance Signs MoU w/ Kazakhstan And Plans Regional Hub
Crypto exchange giant Binance has reportedly signed a memorandum of understanding (MoU) with Kazakhstan's Financial Monitoring Agency to formalize their shared interest in developing the digital asset market in the country.
The MoU expresses a commitment to working together to promote the circulation of digital assets and data while reducing its use in illegal trading.
The developments in Kazakhstan are part of Binance's larger international law enforcement training program to connect national and international financial agencies in the fight against cyber and financial crimes globally.
Binance "plans to expand its Kazakhstani office", said Kazakh President Kassym-Jomart Tokayev in a plenary discussion last Wednesday, explaining that the exchange plans to build a "hub for the entire region."
Binance received authorization to operate in the country in August from the Astana Financial Services Authority. The exchange giant also signed an agreement with the Ministry of Digital Development Kazakhstan in May when Binance CEO C.Z. met with President Kassym-Zhomart Tokayev and other top Kazakh officials.
The developments in Kazakhstan are part of Binance's wider global law enforcement training program to link up local and international financial authorities to "fight together against cyber and financial crimes globally," as CZ said in a tweet announcing the news.
The training program is already completed in France, Germany, Italy, the UK, Norway, Canada, Brazil, Paraguay and Israel, as Binance continues to seek approval and registration in countries worldwide.
The United States is currently the largest country that is still not allowing access to Binance.
Mastercard Launches New Crypto Fraud Protection Tool 
According to a report from CNBC, financial service provider Mastercard is launching a new software solution called "Crypto Secure" to assist banks and card issuers in combating crypto-related fraud.
Crypto Secure will reportedly evaluate the risk associated with crypto exchanges on the Mastercard network using artificial intelligence algorithms that rely on on-chain data powered by CipherTrace, a blockchain security startup that Mastercard recently acquired.
Based in Menlo Park, California, CipherTrace "helps businesses and government agencies investigate illicit transactions involving cryptocurrencies."
Its main rivals are New York firm Chainalysis and Elliptic, which is based in London.
The amount of crypto entering wallets with known criminal connections surged to $14 billion dollars last year, according to data from Chainalysis. And 2022 has seen a decently-sized handful of high-profile hacks and scams targeting crypto investors.
On the CryptoSecure platform, banks and other card issuers are shown a dashboard with color-coded ratings representing the risk of suspicious activity, with severity of risk ranging from red for "high" to green for "low."
Crypto Secure doesn't make a judgment call on whether to turn away a specific crypto merchant. That decision is down to the card issuers themselves.
According to Ajay Bhalla, President of Cyber and Intelligence at Mastercard:
"The idea is that the kind of trust we provide for digital commerce transactions, we want to be able to provide the same kind of trust to digital asset transactions for consumers, banks and merchants."
However, people with an early-adopter mindset in crypto fear that this can be abused to give preference to specific banking "cronies" of Mastercard. Especially by someone as ingrained into the traditional centralized banking sector as Mastercard is.
It remains to be seen if the institutionalization of crypto with big centralized companies will squander the reason it was originally created – for decentralization, privacy, and freedom of ownership.
Mastercard's new software debuts Tuesday October 4th.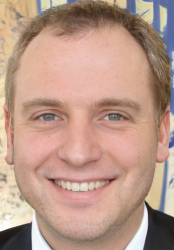 Latest posts by Luke Baldwin
(see all)