Check out the biggest breaking crypto market updates for today:
Gala Games Founders Biff Over $130M Theft, Corporate Waste Allegations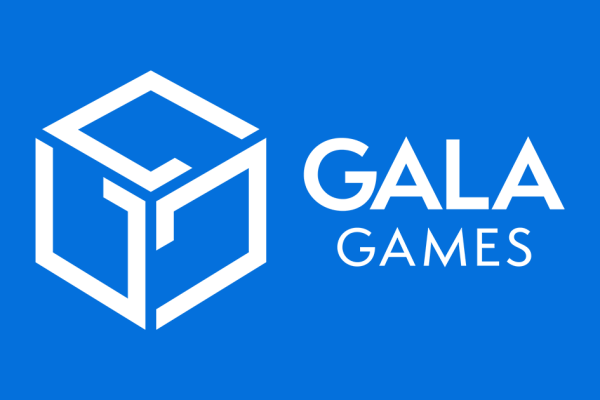 Wright Thurston and Eric Schiermeyer, the two co-founders of the blockchain gaming platform Gala Games have reportedly had a falling out, both filing separate lawsuits against each other.
Schiermeyer's lawsuit accuses Thurston of stealing 8.6 billion GALA tokens and selling them for $130 million in early 2021, while also accusing Thurston of a pattern of founding companies that end up insolvent, bankrupt, or tied up in litigation.
Thurston's lawsuit, on the other hand, accuses Schiermeyer of wasting "millions of dollars in company assets" and lending millions of Gala's funds to himself for personal purchases, including the financing of a private jet.
Shiermeyer's suit claims the GALA tokens were moved to a wallet under the company's control but werre later moved into 43 other wallets by Thurston, who, when confronted about the movements, said he was holding the tokens in secure wallets for Gala.
He later moved the tokens from the wallets and exchanged or sold them in a "complex web of obfuscatory transactions" between September 2022 and May 2023, the suit alleged.
The suit claimed Thurston later feined knowledge of the alleged token sales but now claims the sold GALA belonged to him – which Schiermeyer's suit rejected.
Thurston is also alleged to have stolen licenses to run Gala ecosystem nodes, which can earn GALA tokens – selling the licenses and keeping the proceeds.
The same day, Thurston's True North filed a lawsuit against Schiermeyer – similarly on behalf of Gala – claiming he caused Gala to "sell off and waste millions of dollars in company assets" and lent millions of Gala's funds to himself for personal purchases.
Schiermeyer also allegedly created Gala entities in Switzerland and Dubai and made himself the controlling shareholder to pursue business opportunities, according the the lawsuit.
True North claims Schiermeyer operated Gala without input from Thurston – a Gala director – and gave incomplete or incorrect information and corporate records to Thurston "despite repeated requests."

Schiermeyer's suit requested Thurston be removed as a Gala director and seeks various relief and damages payments, including the return of the allegedly stolen GALA.
Thurston similarly requested that Schiermeyer be removed from Gala and sought at least $750 million in various damages and relief.
In March, the United States Securities and Exchange Commission sued Thurston, True North and another company he founded, called Green United, for selling investments in an allegedly fake crypto mining scheme.
Matter Labs Co-Founder Proposes 'Ethereum Supreme Court' For On-Chain Disputes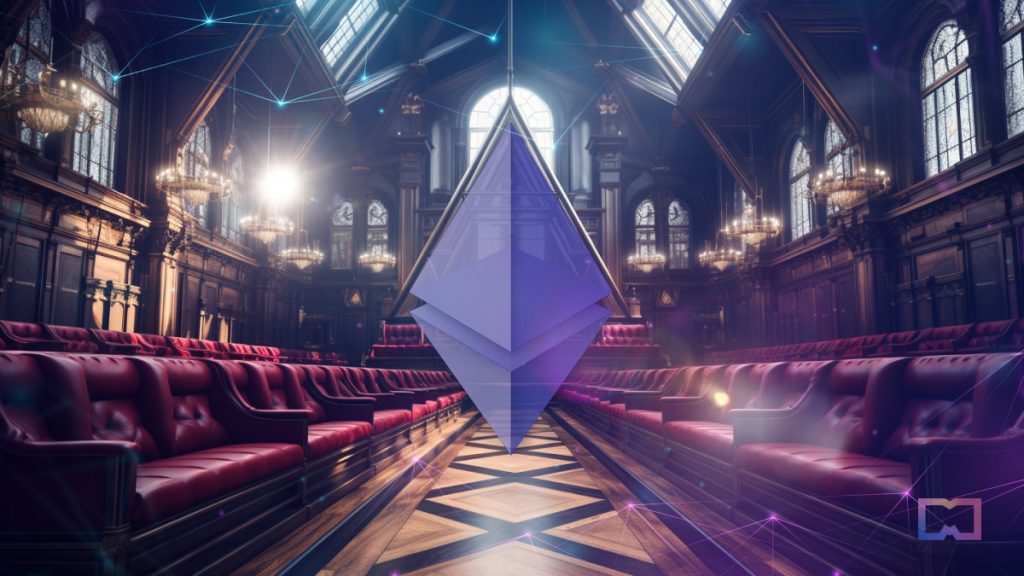 Alex Gluchowski, the CEO and co-founder of Matter Labs, has proposed the idea for an "Ethereum Supreme Court" – a system resembling the offline world's hierarchical court system to help serve as a final stop for parties to dispute smart contract issues.
Gluchowski stated,
"The most important function of such a system will be to protect protocols against political inference from the outside. It will serve as a great deterrence mechanism, and will elevate the role of Ethereum as a powerful network state."
According to Gluchowski's concept, disputes and emergency upgrades would be handled by a hierarchical system of on-chain courts. The final stop, however, would be an Ethereum layer-1 soft fork as the "Court of Final Appeal."
Gluchowski said that in this system, every protocol would have its own governance with normal and emergency upgrade mechanisms, and would also designate a special contract which can trigger an appeal.
When there is an emergency upgrade to a protocol, there would be an appeal period, during which any user can submit a challenge to the higher court. However, they'll have to put up a pre-defined bail deposit.
Each court specifies the higher court to appeal to, with the Ethereum Supreme Court serving as the final destination for challengers, Gluchowski said.
An example court hierarchy would see protocols like Aave and Uniswap would contest matters in a court such as CourtUnchained or JusticeDAO. After those courts reach a dec ision, a party can appeal to the Ethereum Supreme Court.
However, there would need to be a strong social consensus for the on-chain court system to work, Gluchowski acknowledged.
He added that it would be expensive so that only "truly extraordinary" cases will be brought before it.
Gluchowski noted there were several existing solutions to such disputes already but argued that they aren't effective.
For example, enabling time-locked features on smart contracts isn't suitable in emergency situations and introducing a security council can mitigate the problem, but won't solve it, while carrying its own risks.
"A security council could only freeze the contract temporarily, requiring a token governance approval for an emergency upgrade. But now a malicious majority of undercollateralized stakers could perform an evil take-over upgrade and steal all the assets," he explained.
Gluchowski said that he and the team at zkSync – an Ethereum layer2 scaling solution created by Matter Labs – will happily fund research into the proposal.
LSE Group Draws Up Plans For Blockchain-Based DIgital Assets Business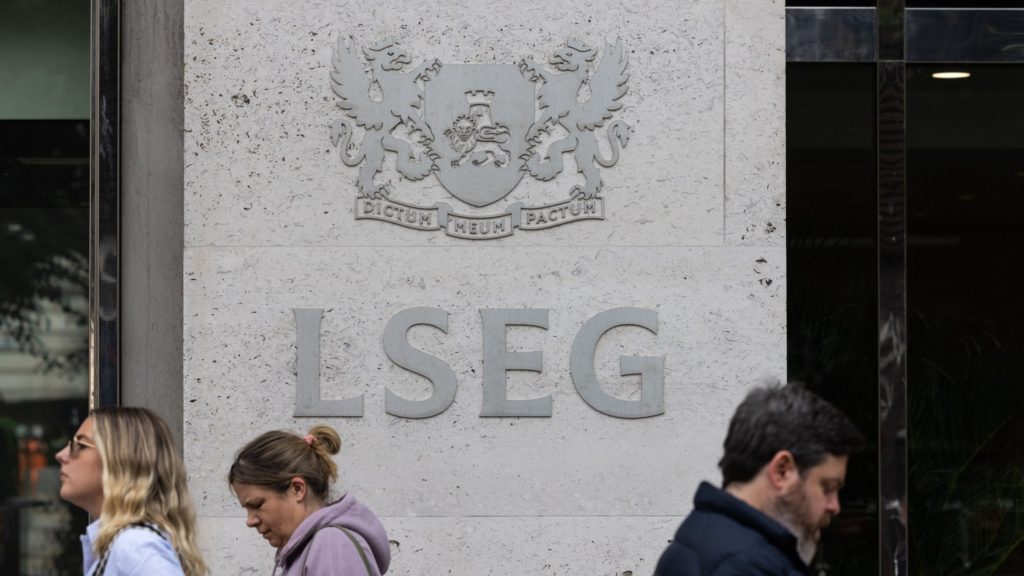 According to a Financial Times report, the London Stock Exchange Group has drawn up plans to offer blockchain-based trading of traditional financial assets.
LSE Group's Head of Capital Markets Murray Roos stated that the company has decided to take the plans forward after reaching an "inflection point" by examining the potential for bringing traditional markets to blockchain rails for nearly a year.
LSEG's move comes as a number of mainstream financial institutions talk about the potential for blockchain to streamline the process of issuing and trading financial assets.
"LSEG is exploring plans to build an end-to-end digital market ecosystem that will allow for the raising and transfer of capital in a more seamless, cost-efficient way across asset classes," the company said.
Roos earlier told the FT in an interview that LSEG is definitely not building anything around crypto assets, but is instead looking to use the technology to improve the efficiency of buying, selling, and holding traditional assets.
"The idea is to use digital technology to make a process that is slicker, smoother, cheaper and more transparent… and to have it regulated," he was quoted as saying by the newspaper.
LSEG is considering a separate legal entity for the digital markets business, the FT said, adding that it hoped to have this running within a year, subject to regulatory approvals.
The company is already in talks with regulators, multiple jurisdictions, as well as the British government and Treasury, the report added.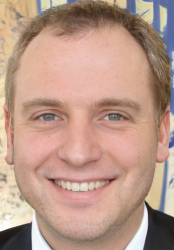 Latest posts by Luke Baldwin
(see all)