Check out the biggest breaking crypto market updates for today: 
Mark Cuban, Yuga Labs Lead Backlash Over OpenSea's NFT Royalties Change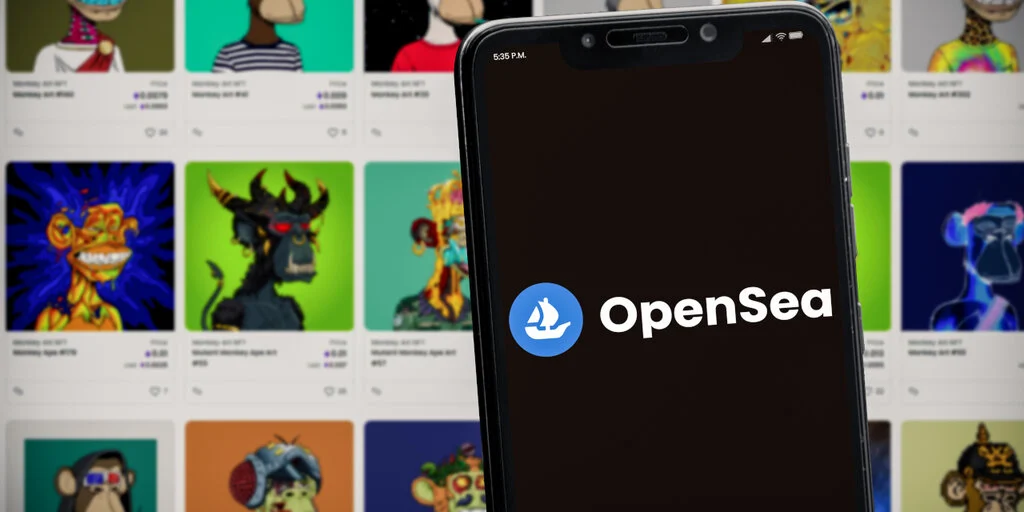 NFT Marketplace OpenSea's recent decision to shut down its creator royalties enforcement tool has received criticism from several key figures in the space, including billionaire tech entrepreneur Mark Cuban and Bored Ape Yacht Club creator Yuga Labs.
In response to the policy change, Cuban tweeted,
"Not collecting and paying royalties on NFT sales is a HUGE mistake by OpenSea. It diminished trust in the platform and hurts the industry. And I say this as an OpenSea investor."
Cuban's words generally carry some weight in the NFT space, given the Dallas Maverick's owner's public profile and longstanding involvement in the crypto industry.
But they likely stung even more given the fact that Cuban is an OpenSea infestor who participated in the company's $23 million Series A Funding round in 2021. The NFT marketplace is currently valued at $13.3 billion, following a Series C fundraise last year.
In response to the policy change, Yuga Labs tweeted that it plans to begin the process of sunsetting its compatibility with OpenSea. The tweet reads,
"Yuga Labs will begin the process of sunsetting support for OpenSea's SeaPort for all upgradable contracts and any new collections, with the aim of this being complete in February 2024 in tandem with OpenSea's approach. For as much NFTs have been about users truly owning their digital assets, they've also been about empowering creators. Yuga believers in protecting creator royalties so creators are properly compensated for their work."
Other creators including Betty, the pseudonymous founder of NFT project Deadfellaz, called for an industry-side boycott of OpenSea.
She slammed the company for failing artists, particularly underrepresented ones, by abandoning the crypto-native principle of supporting decentralization via such policies as profit-sharing.
"Emerging artists will never, ever see the head start almost every single major brand and artist received prior to all this," she wrote on Twitter Friday. "Innovation will stall, reliance on VC funding will need to become the norm. I've said it a million times, but underrepresented creators will suffer."
While smaller marketplaces including Rarible took the opportunity Friday to highlight their unwavering commitment to creator royalties, some on Twitter bemoaned OpenSea's decision as a death knell for the practice industry-wide. OpenSea represented, by far, the largest NFT trading platform still honoring the policy.
To those fears, the digital artist Fvckrender rebutted with faith in consumer solidarity: "We stop using OpenSea. We sink, they sink."
BNB Hacker Loses Over $53M After Getting Liquidated In Market Crash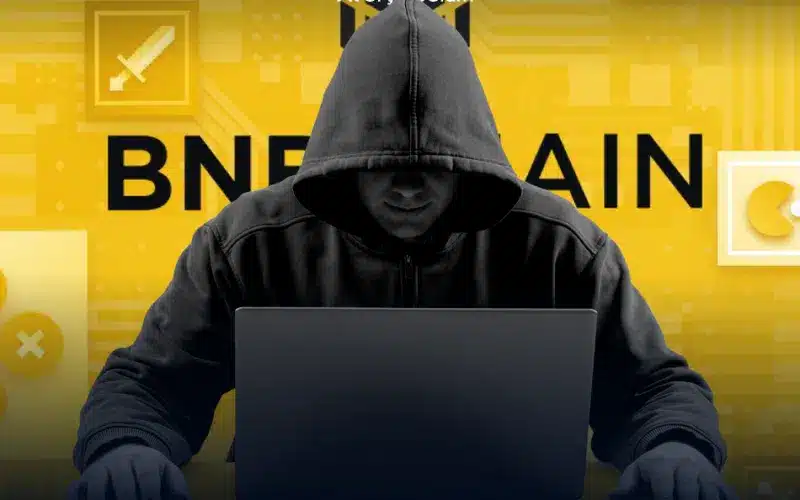 According to reports, the hacker behind the infamous $600 million BNB Smart Chain exploit was among the list of traders liquidated by the sudden market pullback in the crypto space yesterday.
Specifically, a crypto wallet linked to the exploit had its $53 million collateral liquidated on the crypto lending platform Venus Protocol. The hacker apparently used the tokens as collateral for a $30 million USDT loan on the protocol.
On August 18, the entire crypto market suffered a 6% drop, sending the overall market capitalization to $1.1 trillion, according to coinmarketcap. The event wiped out over $1 billion in crypto positions in the last 24 hours according to market data tracker CoinGlass.
The BNB Smart Chain hackers were also affected, as the price of BNB dropped below $220. According to blockchain data, three positions linked to the wallet were automatically liquidated after the price fell. At the moment, BNB is trading at $218 per token.
While many suffered losses as a result of the massive drop in the market, some were able to minimize the damage. Days before the crash, a crypto whale sold 22,341 Ether, worth around $41 million, and avoided a potential loss of over $5 million in value. Despite this, the crypto trader still lost around $1.7 million in the trade.
Elon Musk Says He's Killing Twitter's Block Feature, Sparking Outcry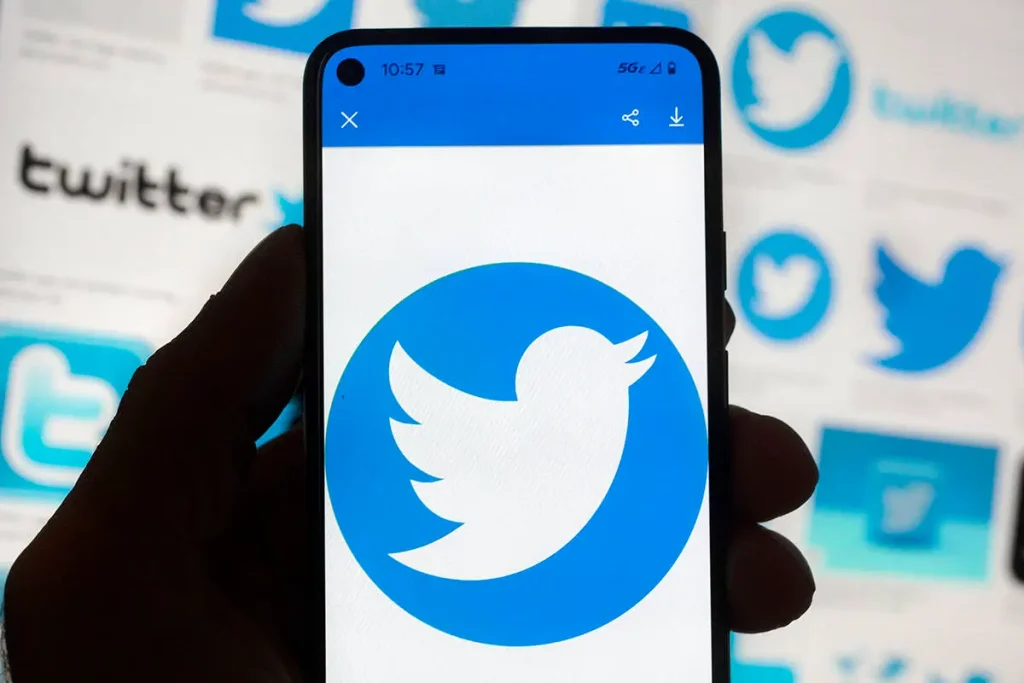 Elon Musk is reportedly planning to delete Twitter's 'block' feature except for in DMs. He stated that he believes the feature makes no sense.
The statement came in response to a post from the "Tesla Owners Silicon Valley" account, which questioned why users didn't simply employ the "mute" feature instead of the "block" feature.
Twitter co-founder and former CEO Jack Dorsey also added his support to removing the block feature in favor of just letting users mute other accounts if desired.
When someone is blocked, they can't read your tweets. When muted, they can still see your tweets, but their tweets won't show up in your feed.
By and large, Twitter users have pushed back against Musk's plan – even users who have typically supported him in the past. Detractors believe that removing the feature will cause harm to users who rely on it to keep abusive tweets from hitting their feeds.
"I like most of your other innovations here. But blocking allows people to protect themselves," author and evolutionary psychology professor Geoffrey Miller tweeted, citing threats like "stalkers, psychopaths, toxic trolls, [and] cancel culture 'activists.'"
"It's a crucial feature for improving the safety and quality of this platform," Miller added. "Please reconsider!"
"Why do you insist on making the experience worse and worse on here every day?" user Chairman Birb Bernanke" asked. "Are you just abusing people to see how much they'll take at this point, or what? I block hundreds of accounts for harassment. What purpose does removing this serve?"
Even Greg (@greg16676935420), the Twitter famous anonymous user who frequently interacts with celebrities like Musk and retired NFL star Tom Brady, replied in support of the feature. "I block to keep scammers and bots off my posts," Greg tweeted.
The ability to block accounts is a standard feature on social media platforms that have launched in recent years, including X rivals Meta's Threads, BlueSky, and the decentralized Minds, and Mastodon.
"That is a huge mistake. There are toxic people on this platform that users simply don't want in their replies," pseudonymous Twitter user Wall Street Silver said. "Block is a critical peace of mind issue for many people because it generally gets the cyberstalkers to move on."
Musk has made a number of significant changes to the platform since buying it last fall. In July, Musk announced that Twitter was changing its branding and logo to X, though many people still refer to the platform by its former name and call messages "tweets."
Tweetdeck, an advanced Twitter client, was also changed to be exclusive to subscribers of the Twitter Blue premium service – as was basic user verification. Some Twitter users believe that the block feature will ultimately go the same route.
"I have received a vision of the future: Within a week of getting rid of the block button, Elon will announce that the block feature will only be available to Twitter Blue subscribers," Electronic Frontier Foundation Director of Cybersecurity Eva Galperin wrote.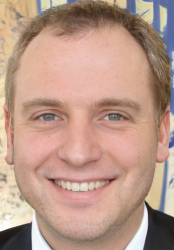 Latest posts by Luke Baldwin
(see all)