Check out the biggest breaking crypto market updates for today:
Solana Liquidity Hub Serum To Be Forked After Possible Compromise In FTX Hack
On Friday, a hacker made unauthorized withdrawals of more than $400 million from FTX – after even users with funds on the platform couldn't get their own funds off, nonetheless. The situation further exacerbated the exchange's insolvency crisis, which led it to file for Chapter 11 bankruptcy protection.
Many Solana developers suspect the hack may have also compromised Serum, a well-known protocol that was developed by FTX and used by many apps on the Solana blockchain.
According to reports, developers on Solana are now forking FTX-developed token liquidity hub Serum after it may have been compromised in the hack on FTX.
Solana co-founder Anatoly Yakovenko tweeted:
"[As far as I know] the devs that depend on Serum are forking the program because the upgrade key to the current one is compromised. This has nothing to do with SRM or even Jump. A ton of protocols depend on serum markets for liquidity and liquidations."
The private key that was used to upgrade the Serum protocol was reportedly controlled by someone at FTX and not the Serum DAO. Currently, many projects on Solana known to rely on Serum have begun limiting their exposure, including Jupiter, the largest DEX aggregator exchange on Solana.
"Confirming that we turned off Project Serum as a liquidity source a few hours ago due to security concerns about upgrade authorities, we also encouraged all our integrators to do the same," Jupiter said.
Other projects, Magic Eden, Mango Markets and Phantom also said they would stop relying on Serum for liquidity and have paused its use, given the security concerns.
Binance Starts Recovery Fund For Crypto Projects Facing Liquidity Crisis
According to a tweet by Binance CEO Changpeng 'CZ' Zhao, crypto firm Binance is forming an "industry recovery fund" to help support crypto projects facing liquidity crunches.
He has urged qualifying projects to contact Binance Labs, the firm's venture capital arm. Tron founder Justin Sun has also stated that Tron, Huobi Global and Poloniex will support Binance in its initiative.
The tweet reads,
"To reduce further cascading negative effects of FTX, Binance is forming an industry recovery fund, to help projects who are otherwise strong, but in a liquidity crisis. More details to come soon."
This announcement comes a month after Binance Pool said it was committing $500 million in the form of a lending facility for struggling bitcoin miners.
Binance's BNB token is up 3% on the news. Bitcoin and Ether also both gained 4% after the announcement was made.
In remarks made Monday at the B20 Summit in Indonesia, CZ said he wanted the industry, as well as regulators, to take responsibility for cleaning up its act.
"We will try to collect the other industry players together to form an industry association globally, and try to deal with some of the common standards in business." CZ said, citing recent crypto market events as a reason for the initiative to happen "very soon."
Kraken Freezes FTX and Alameda Accounts, 'Maintains Full Reserves'
According to a tweet by Kraken, the crypto exchange has frozen the accounts owned by and associated with "FTX Group, Alameda Research, and their executives."
The tweet stated,
"Kraken has spoken with law enforcement regarding a handful of accounts owned by the bankrupt FTX Group, Alameda Research and their executives. Those accounts have been frozen to protect their creditors. Other Kraken clients are not affected. Kraken maintains full reserves."
FTX had previously approached Kraken – which claimed no exposure to Alameda Research but held almost 9,000 FTT tokens – about a potential rescue deal.
Crypto Exchange AAX Halts Withdrawals, Says FTX Put 'Immense Pressure' On Industry
Hong Kong-based crypto exchange AAX has suspended withdrawals, citing a glitch in a system upgrade. The exchange stated that a failure caused by a third-party partner led to some user balances being "abnormally recorded" in the system.
It stated that it will do its best to "resume regular operations for all users within 7-10 days." It denied rumors of the withdrawal pause being due to the fallout of FTX.
In a statement to Bloomberg, AAX vice president Ben Caselin stated,
"The FTX situation has put immense pressure on exchanges everywhere with users nervous about exchange holdings. It's my observation this can be resolved in a few days, although rebuilding market confidence may take months. [AAX] funds are intact."
AAX reportedly has over 2 million users in 100 countries, and claims that it's suffered "multiple malicious attacks," which is why it's limiting services like withdrawals, because "the technical team has had to manually proofread and restore the system to ensure maximum accuracy of all users' holdings."
The company has, however, created a Google form where users can request withdrawals manually. But this seems like a shockingly bad idea, if only because literally anyone with a Google account can make a Google form and try to spoof AAX's own form.
AAX says it has set up a "dedicated task force" to provide updates every day at 12:00pm local time in Hong Kong, which is 11:00am the previous day on the east coast of the US right now.
AAX ends its press release by noting that AAX would never ask for your password, two-factor authentication codes, or any other sensitive information – but acknowledges that the Google form where it's processing manual withdrawals definitely asks for a copy of your ID.
The crypto market was recovering slightly Monday morning after a weekend slide that saw bitcoin dip below $16,000, a two year low. Bitcoin is currently trading at $16,450, up slightly from 24 hours prior, and Ethereum is trading at $1,255, up 2.38% from the day earlier.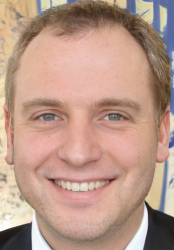 Latest posts by Luke Baldwin
(see all)