Check out the biggest breaking crypto market updates for today:
Christie's Opens Their New High-End Ethereum NFT Marketplace
Christie's is a 256 year old auction house which has sold some of the most famous and expensive collectibles and artwork in history – including original Picasso, Van Gogh, and Monet pieces, DaVinci's personal notebook, Audrey Hepburn's black dress, and the world's most complete tyrannosaurus rex skeleton. All have sold for many millions of dollars each.
Last year, Christie's started auctioning off select NFTs, including the most expensive NFT ever sold – Beeple's First 500 Days – for $69 million dollars.
Now, they've made history again by becoming the first global auction house to host fully on-chain sales, through the launch of its own dedicated NFT "On-chain auction platform" titled "Christie's 3.0."

Christie's built the platform in collaboration with smart-contract startup Manifold and partnered with blockchain analytics firm Chainalysis. And metaverse platform Spatial to create additional functionality for the marketplace. The platform will also provide users with tools for compliance and tax purposes.
Christie's 3.0 Marketplace is built so transactions are recorded in full on the Ethereum blockchain.
While some previous Christie's NFT auctions have grabbed headlines, the actual transactions were not typically conducted on-chain – a process that provides transparency regarding the wallets involved and the flow of payments. Christie's 3.0 reshpapes that approach with on-chain transactions more akin to those from marketplaces like OpenSea and Rarible.
Nicole Sales Giles, director of digital art sales at Christie's commented in a news release that the new marketplace would "offer the public the opportunity to collect exceptional NFTs in the way they are meant to be transacted, on-chain."
However, Christie's will continue to put its emphasis on curation rather than allowing anyone to list their artwork or collectibles. For the launch of the marketplace, Christie's is offering just one exclusive project: a collection of nine NFTs from Diana Sinclair, a multidisciplinary artist.
Sotheby's, the biggest rival to Christie's in the high-end auction space, is also deeply entrenched in the NFT world: the auction house launched its Slotheby's Metaverse NFT marketplace last October and has hosted its own high-profile real-world NFT auctions as well.
Celsius and FTX Executives Step Down From Leadership Roles
Yesterday, Alex Mashinsky and Brett Harrison, executives of two of the largest crypto companies, stepped down from their leadership positions.
Mashinsky. The CEO of crypto lender Celsius Network was the first to announce his resignation. He called his leadership an "increasing distraction" for the company and apologized to customers for the difficult financial circumstances the company's bankruptcy had left them in.
Brett Harrison, the president of FTX US, announced he was stepping down from his position and moving into an advisory role. He will be replaced by Zach Dexter, heard of FTX US Derivatives. When Harrison started he was one of just three employees at the firm.
"These are both high-profile resignations in the crypto space," said Ed Moya, senior market analyst at Oanda. He said the changes represent a "short-term setback" that poses more uncertainty for the crypto industry. But, Moya added, the leadership shakeups also make sense given the crypto market's sharp downturn following a period of intense growth and hiring.
Bitcoin is down 60% this year after rising to an all-time high of almost %69,000 last November.
Mashinsky and Harrison add to a growing list of executive turnover in crypto. Jesse Powell, the often controversial co-founder of crypto exchange Kraken, announced last week that he was giving up the role of CEO to become chairman. Genesis CEO Michael Moro stepped down as the crypto broker slashed its workforce.
Alameda Research co-CEO Sam Trabucco also gave up his title as he said it was difficult for him to spend a normal amount of time at work, and that he had been enjoying seeing friends and family.
Michael Saylor, the long-time CEO of MicroStrategy Inc., stepped aside to become executive chairman after the software maker and BTC buyer reported a more than $1 billion dollar quarterly loss related to the cryptocurrency's huge price plunge.
The added stress of managing in a prolonged crypto downturn may be contributing to the wave of resignations.
"The top executives have to manage several challenges like low cash flows, rising refinancing costs and very selective interest from venture capitalists," said Alesso Quaglini, the co-founder of Hex Trust and Clearpool. "That's putting pressure on executives who were used t burning cash in 2021."
Some of these departures were more surprising than others. While firms such as Celsius and Genesis experienced financial difficulties exacerbated by the downturn that could help explain a a change in leadership, FTX US's global affiliate, FTX, still has cash on its balance sheet and expects to be profitable this year, CEO Sam Bankman-Fried said in an interview on Tuesday.
Dan Matuszewski, co-founder of CMS Holdings – which has invested in FTX – spoke highly of Harrison's leadership and said he was deeply involved with every product the exchange put out. "He reminded me a lot of Sam [Bankman-Fried]," Matuszewski said.
He did note that the "tumultuous" US regulatory environment could have posed a challgnge for Harrison. Last month, FTX US received a cease-and-desist letter from the Federal Deposit Insurance Corp. for "False or misleading statements" about certain products being eligible for insurance protection, which included a now-deleted tweet by Harrison. "We really didn't mean to mislead anyone, and we didn't suggest that FTX US itself, or that crypto/non-fiat assets, benefit from FDIC insurance," Harrison said at the time.
As for whether Bankman-Fried has intentions to step down from FTX, he told Bloomberg on Tuesday that he wasn't spending time on succession planning.
"I'm going to be here for the long term," he said.
Nexo Acquires Minority Stake In US Chartered Bank
Crypto lending platform Nexo has reportedly acquired a minority stake in Summit National Bank – a financial institution regulated by the Office of the Comptroller of the Currency (OCC).
The deal was reported to be "two years in the making" and was executed by acquiring a stake in Hulett Bancorp, a holding company that owns the federally chartered Summit National Bank.
According to the reports, Nexo expects the deal to expand its financial product offerings in the U.S. by enabling the firm to offer bank accounts, lending and card services to both retail and institutional clients, along with access to Nexo's crypto services.
Tatiana Metodieva, Nexo's head of corporate finance and investments, stated:
"Nexo is looking to reach new clients and expand its addressable market in the U.S. through new fintech capabilities such as the ones we have the potential to develop with Summit National Bank. We will be unveiling more of our future plans for Nexo's US expansion in the months to come."
The acquisition gives Nexo and its customers the ability to open bank accounts with Summit National Bank. U.S.-based retail and institutional clients of Nexo will also have access to asset-back loans, card products, and escrow and custodial solutions offered through Summit.
Founded in 1984, Summit National Bank was originally chartered in Wyoming as Hulett National Bank. The financial institution has four locations across Montana and Idaho.
As part of the new relationship, Nexo co-founder and managing partner Kalin Metodiev will serve on Summit National Bank's board. Forrest Gilman, who chairs Summit's board, said Nexo will help transform the bank "into a fully-fledged fintech bank."
Nexo has prioritized acquisitions as a way to strengthen its position during the bear market. The firm hired Citibank in June to advise on how to acquire struggling crypto firms. At the time, the company said it believed the "crypto space is about to enter a phase of mass consolidation" following the implosion of major lending platforms.
By acquiring a stake in Hulett Bancorp, Nexo has signaled that it wants to expand its regulated crypto offerings and attract new users from traditional finance. This comes at a time when several states have pursued legal action against the crypto lender for allegedly failing to register its interest accounts.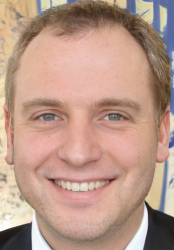 Latest posts by Luke Baldwin
(see all)