Check out the biggest breaking crypto market updates for today: 
Brazil's Congress Moves To Levy Higher Taxes On Cryptocurrencies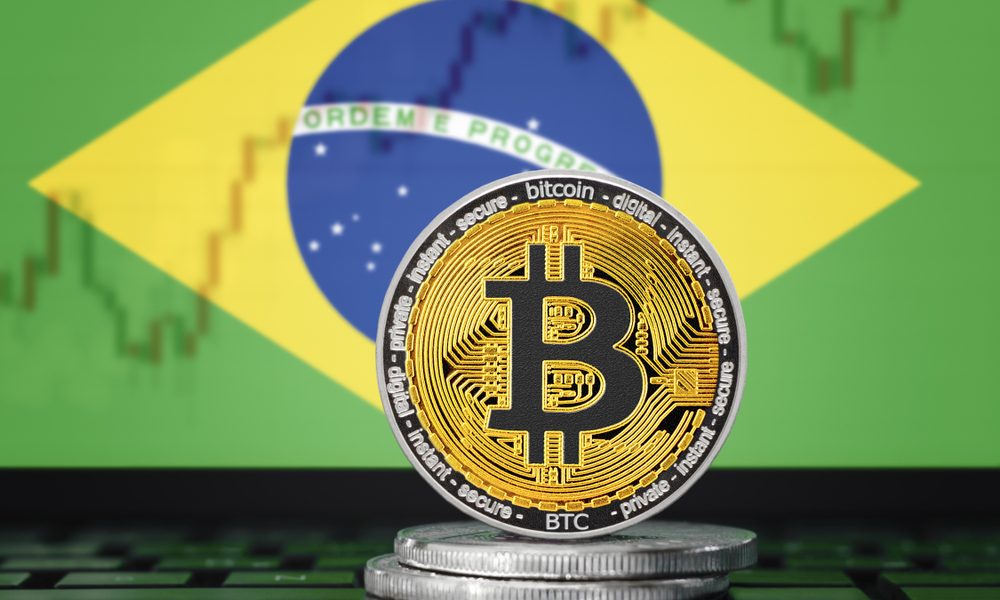 According to local reports, Brazilian lawmakers have approved amendments to a bill that recognizes cryptocurrencies as "financial assets" for tax purposes in foreign investments.
Specifically, the amendments seek to raise taxes on cryptocurrencies held overseas by taxing gains from fluctuations in crypto asset prices against Brazil's fiat currency, as well as foreign exchange rate fluctuations.
The revision reportedly seeks to promote equal tax treatment since crypto investments abroad currently receive lower tax breaks. Under the new rules, overseas earnings up to 6,000 Brazilian reais (~$1,200) will be exempt from taxation while earnings between 6,000 and 50,000 reis (~$10,000) are subject to a 15% tax rate, and anything above that threshold will be taxed at 22.5%.
According to the legislation, changes will only apply to cryptocurrency exchanges without offices in Brazil. The new rules could make local exchanges a less costly option for some investors, particularly those with gains above the top tax bracket, legal experts said.
Also, the law could boost crypto exchange activity nationally and attract foreign players to establish offices in the country.
A number of global crypto exchanges operate in the country, including Binance, Coinbase, Bitso and Crypto.com, as well as local players such as Mercado Bitcoin and Foxbit.
Brazil's National Congress will vote on the bill on August 28. If approved, the new taxation will take effect in January 2024.
Recent months have seen a rapid development of crypto-related activities in Brazil. The country's central bank recently announced a rebranding of its central bank digital currency, now called Drex. As part of the launch of Drex, the central bank plans to introduce a tokenization system aimed at expanding business access to capital.
Pro-Bitcoin Javier Milei Wins Most Votes In Argentina Primary Election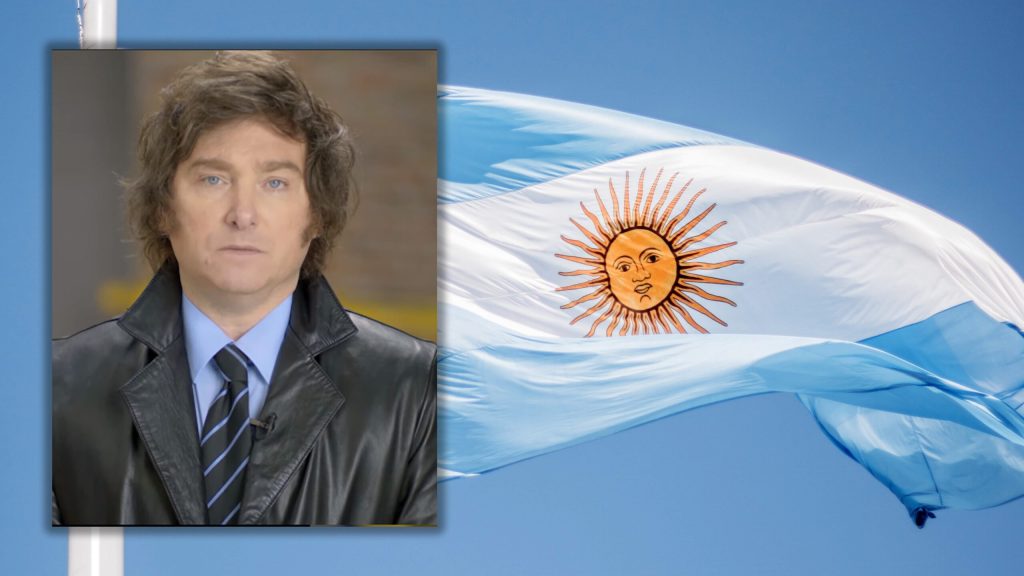 Javier Milei, an Argentine libertarian candidate known for his support of Bitcoin and the elimination of the central bank, has reportedly taken the lead in the country's presidential open primary elections on Sunday.
According to Bloomberg data, with over 90% of the votes counted, Milei is leading with nearly 32% and is trailing the conservative Together for Change (Juntos por el Cambino) party with just under 30%.
Milei, who calls himself an anarcho-capitalist, has described Bitcoin as a reaction against "central bank scammers" who use fiat currency to scam Argentines with inflation. He has also rallied for Argentina's central bank to be abolished.
Such rhetoric has proven popular with Argentina's voters, who face an annual inflation rate of 116% – the worst in over three decades, adding to the country's cost of living crisis.
Argentina's general presidential election will be held on Oct. 22. If no candidate secures at least 45% of votes, a run-off election will be held in November.
Donald Trump, Long Skeptical of Crypto, Holds Up To $500,000 In Ethereum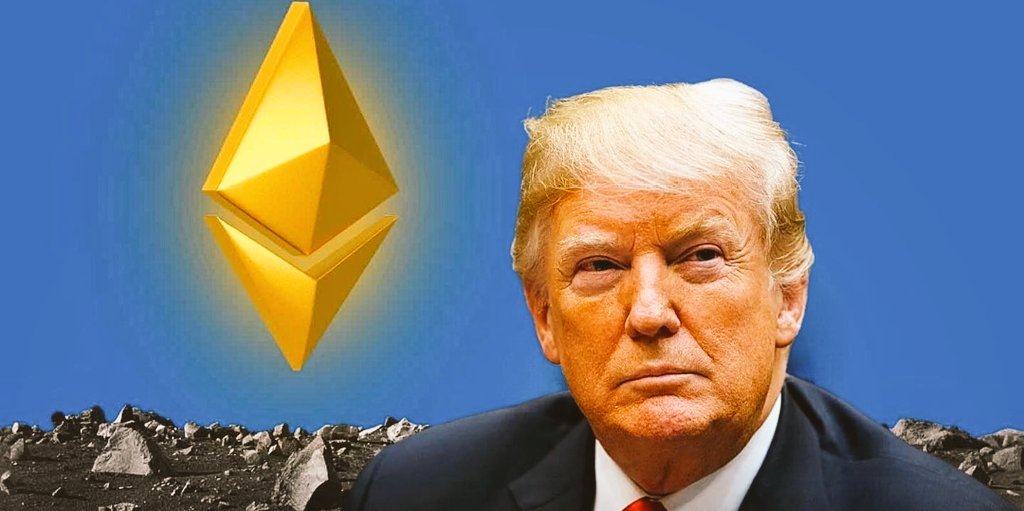 According to a recently released financial disclosure form submitted to a federal ethics agency, former U.S. President Donald Trump holds up to $500,000 in an Ethereum wallet that appears to be connected to his 'Trump Digital Trading Cards' NFT collection that was launched as part of his campaign to return to the White House in 2024.
Trump's ownership of a crypto wallet comes against a backdrop of historically critical comments he has made about cryptocurrencies, as he once questioned their value in ways more akin to his Democratic Party rivals than his Republican peers.
When he was in office, Trump tweeted only once about crypto. In July 2019, he said that he was "not a big fan of Bitcoin and other cryptocurrencies."
Anthony Scaramucci, Trump's former communications director at the White House, later said that he suspects Trump himself did not author that now-deleted tweet.
After losing the re-election bid in 2020, Trump went on to tell Fox Business in June 2021 that Bitcoin – the first and most widely traded crypto – "just feels like a scam," and made it clear that he prefers fiat currency.
"I don't like it, because it's another currency competing against the dollar. I want the dollar to be the currency of the world. That's what I've always said," Trump told Fox's Stuart Varney in 2021.
Trump's aversion to crypto a couple years ago is in stark contrast to the warm embrace extended to the technology by others in the Republican party. Since taking control of Congress, Republicans in the House and Senate have worked to advance new bills providing regulations for crypto that have been cheered on by the industry.
Miami Mayor Francis Suarez and entrepreneur Vivek Ramaswamy have been publicly supportive of cryptocurrency adoption. Florida Governor Ron DeSantis has also promised to end what he says is the Biden administration's "war on Bitcoin" if elected.
All of these candidates remain far behind Trump in opinion polling.
On the democratic side, candidate Robert F. Kennedy Jr. has been publicly vocal about his support for cryptocurrencies. He revealed that he and his family own about 14 Bitcoin after previously saying that he was not an investor.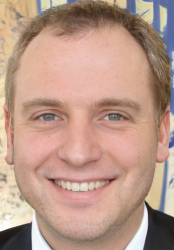 Latest posts by Luke Baldwin
(see all)