Check out the biggest breaking crypto market updates for today: 
Sam Bankman-Fried Agrees To Gag Order With Bail Status In Jeopardy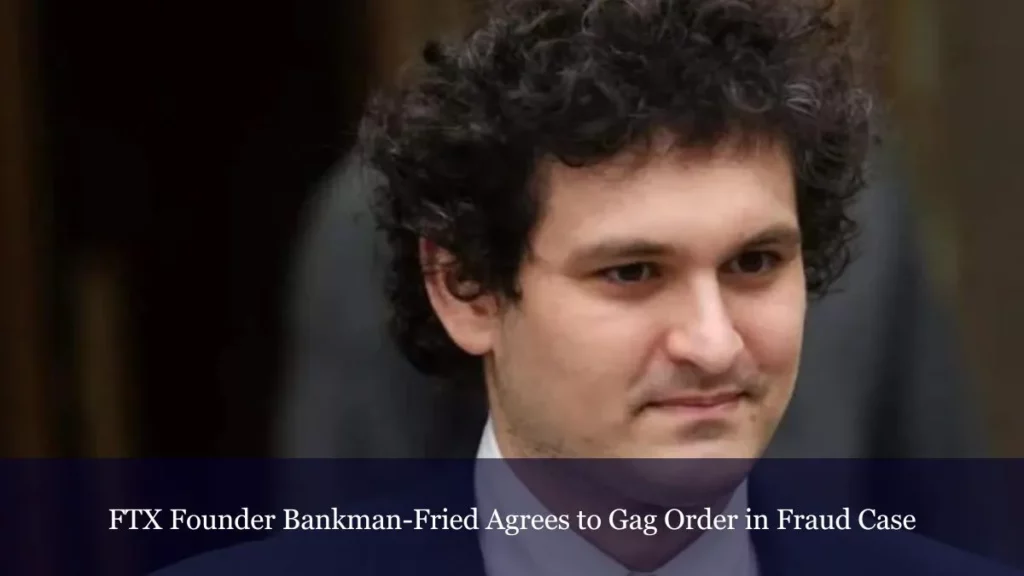 US District Judge Lewis A. Kaplan, the federal judge overseeing the criminal case against former FTX CEO Sam Bankman-Fried, is reportedly considering the approval of a proposed order that prohibits people directly involved with the case or anyone acting on their behalf fromm "publicly disseminating or discussing" information not considered admissible at trial, or "intended to influence public opinion."
The proposed order comes shortly after prosecutors accused SBF of trying to discredit Caroline Ellison, their main witness, by leaking her private journals to The New York Times. Ellison, who pleaded guilty to fraud in a deal with prosecutors, was the CEO of Alameda Research – FTX's hedge fund affiliate. She also at one point dated Bankman-Fried.
The Time's story was based on Ellison's writings in Google Docs and in personal journals. The excerpts appeared to reveal Ellison's ambivalence about her role at FTX and relationship with Bankman-Fried.
Federal prosecutors filed a scathing letter accusing Bankman-Fried of leaking the material to the newspaper to "cast Ellison in a poor light, and advance his defense through the press."
Bankman-Fried's lawyers said in a letter filed Sunday that the FTX founder shared documents that had been obtained prior to his arrest "in an effort to give his side of the story about topics that have already been reported in the media."
In contrast to their stance on Bankman-Fried, his lawyers argued, prosecutors had "stood silent" while FTX's new CEO, John J. Ray, publicly attacked ande vilified their client.
Regardless, Bankman-Fried would rather agree to a gag order – if it extended to prosecutors and other potential witnesses.
A spokesman for Bankman-Fried declined to comment. Bankman-Fried is scheduled to face trial in October, having pleaded not guilty to fraud and campaign finance law violations. A spokesman for the US Attorney's Office in Manhattan declined to comment.
In light of last week's accusations, Judge Kaplan summoned Bankman-Fried to appear in court. Kaplan has been skeptical of Bankman-Fried's bail restrictions, even warning previously that he could end up in jail if he didn't rein in his use of encrypted messaging apps and VPN programs.
Living under house arrest at his parents' home in Palo Alto, California, as part of a $250 million bail package negotiated following his arrest in December, Bankman-Fried has seen his conditions tightened at least twice already.
Any visitors to his house must hand in their electronic devices to a security guard at the front door and his internet usage is heavily monitored. He is banned from using encrypted messaging apps and contacting witnesses after he emailed Ray in the wake of FTX's collapse and messaged a potential witness.
Worldcoin Has 'Major Issues' And Will Take Years To Work, Vitalik Buterin Warns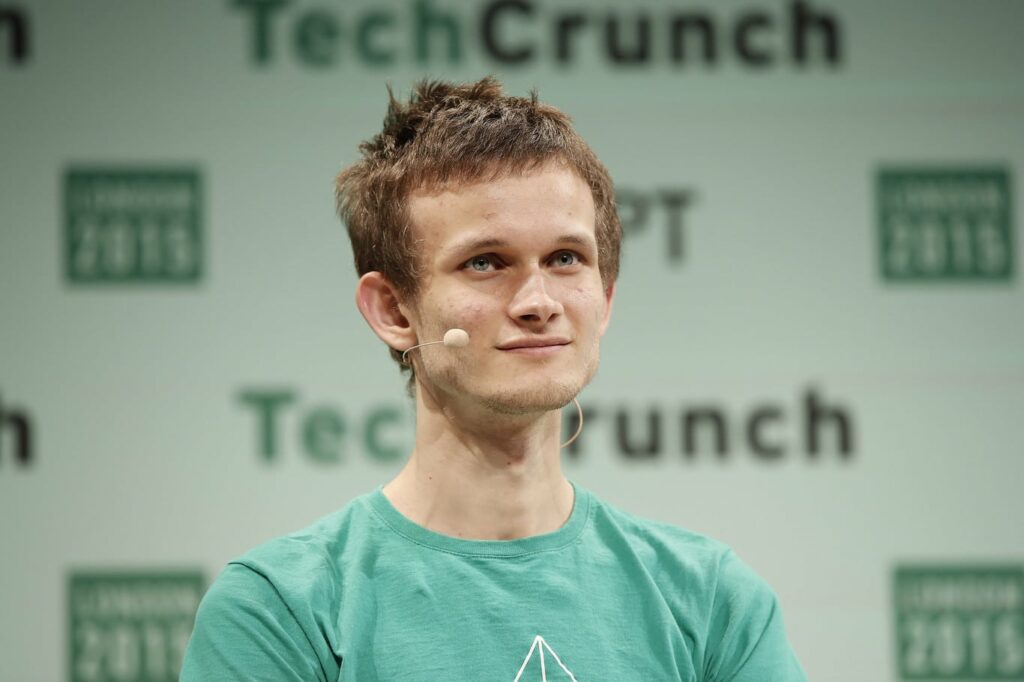 In a recently published long-form essay, Ethereum co-founder Vitalik Buterin shared his thoughts about the recently launched Worldc oin human identity verification system by identifying four "major issues" with the project's design. Specifically, Buterin pointed to privacy, accessibility, centralization and security as the major risks associated with Worldcoinn's Proof-of-Personhood (PoP) construction.
He then proposed an alternative solution that involved combining the three current approaches: social-graph-based, general-hardware biometric and specialized-hardware biometric techniques, in order to mitigate the issues.
He concluded the essay by stating that while it will likely take years to find a formula that works, a world without proof of personhood also has dangers.
Founded by Sam Altman – the CEO of OpenAI – the company is offering a "digital passport" that allows owners to prove they're human, and not a bot. This is achieved through the use of Orbs, machines that scan the retina of a person's eyeball to create a "World ID."
Buterin's lengthy new blog post details the considerable risks in the race to develop World IDs.
The Ethereum co-founder's first concern relates to privacy – and the act of scanning someone's iris. Buterin fears this could capture much more data than meets the eye… including a person's sex, ethnicity and even certain medical conditions.
Buterin's likely most practical argument concerns accessibility – and how likely it's going to be that everyone who wants a World ID can get one.
The latest figures from Worldcoin suggest 1,500 Orbs will be available in 35 global cities as the year progresses – helping the total number of weekly registrations surge from 40,000 people a week to 200,000.
Overall, it estimates that two million people have already signed up for a World ID.
Suggesting that sign-ups could plateau quickly, Buterin wrote:
"While there are billions of smartphones, there are only a few hundred Orbs. Even with much higher-scale distributed manufacturing, it would be hard to get to a world where there's an Orb within five kilometers of everyone."
If Orbs do become more prolific, he believes the risks wouldn't stop there.
He pointed out there's nothing to stop a government from banning Orbs in their country – or using this technology to coerce citizens.
Buterin's third concern centers on centralization.
In his blog, he points out that Orbs are hardware devices where backdoors could be installed into the system, allowing malicious manufacturers to create bogus human identities with retinal scan information.
"If even one Orb manufacturer is malicious or hacked, it can generate an unlimited number of fake iris scan hashes, and give them World IDs." he said.
While Worldcoin vows to perform regular audits on Orbs to ensure they are built correctly, Buterin is calling for the project to ensure that World IDs generated with different manufacturers are distinguishable from one another.
He believes this could weed out malicious activity, adding:
"If we see the North Korean government going around and forcing people to scan their eyeballs, those Orbs and any accounts produced by them could be immediately retroactively disabled."
Finally, Buterin warned about security – but stressed this affects all proof-of-personhood systems and not just Worldcoin.
He believes an "unlimited amount of identities" could be generated if Orbs mistakenly approve the irises of AI-generated photographs or 3D prints of fake people. There's also a danger of someone selling on or renting their World ID to someone else – or losing it after a phone hack.
Buterin argues that, while there could be some solutions to all of his concerns, Worldcoin may need to team up with other proof-of-personhood projects that score more highly on decentralization, accessibility, and protection against hacks and fake users.
Putin Signs Digital Ruble Law Making A CBDC Probable In Russia
Russian president Vladimir Putin has reportedly approved the Russian central bank's plan to issue its own digital currency by signing the digital ruble bill into law yesterday.
The digital ruble law, which is officially scheduled to take effect from Aug. 1, 2023, will allow the digital ruble to be used for payments along with other methods. According to the new law, the Bank of Russia will manage digital ruble accounts and also control and limit the ways private citizens can spend them.
The Bank of Russia has been working on the digital ruble CBDC project since 2020, when the Bank of Russia published its first analytical report on the topic.
Later, the regulator updated the report including the feedback from Russian banks and other financial market participants. The regulator announced it started piloting the system with a number of Russian banks in February 2022, shortly before the country started a war in Ukraine.
Now, as Russia is heavily sanctioned by the U.S. and Europe, the digital ruble might become one of the ways to circumnavigate the massive financial restrictions imposed on the country by the West.
The project initially was viewed by the Bank of Russia both as a tool against sanctions and a way to control how the government is spending money allocated for social projects.
According to the head of the parliament's committee on financial markets Anatoly Aksakov, the digital ruble will also allow controlling and limiting the ways private citizens can spend them. For example, parents would be able to control what their kids spend pocket money on, Aksakov told Parlamentskaya Gazeta in an interview earlier in July.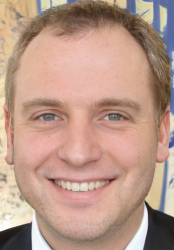 Latest posts by Luke Baldwin
(see all)