Check out the biggest breaking crypto market updates for today: 
Sam Altman's Worldcoin Launches WLD Token With More Than Two Million Sign-Ups
Worldcoin, a project created by OpenAI CEO Sam Altman (creators of ChatGPT), announced the launch of its WLD token – the project's ecosystem crypto token – on July 24.
The WLD token will be distributed to more than two million people around the world and is currently listed ion multiple crypto exchanges such as Binance, Huobi, Bybit and OKX.
The price of the WLD token has already surged by 88% to $3.14 after the exchange listings. The token now has a fully diluted valuation of almost $27 billion (a figure calculated from the current price multiplied by the total supply, including tokens that are not yet in circulation).
Hyobi and Bybit have already listed the token and both deposits and trading are available. Bybit will make withdrawals available on Tuesday at 6 a.m. EDT. OKX deposits for WLD were enabled at 3:00 z.m. EDT. The exchange stated that, "once token deposit meets requirements, OKX will list WLD/USDT." Withdrawals for WLD on OKX will be enabled at 6:00 a.m. EDT on Tuesday.
Binance listed the token on Monday, with users able to trade Worldcoin in spot trading pairs WLD/BTC and WLD/USDT from 5:00 a.m. EDT.
Withdrawals of WLD on Binance are tentatively set to open Tuesday July 25 at 5:00 a.m. EDT.
Exchanges such as MEXC, Bitget, BitMart, LBank, Bitrue, Bithumb, Kucoin, have announced WLD listings.
The company behind Worldcoin is San Francisco and Berlin-based Tools for Humanity.
The project was co-founded by Sam Altman, Alex Blania and Max Novendstern in 2019. Users are incouraged to sign up for a World ID via an iris-scanning device using Worldcoin's "orb" (pictured below).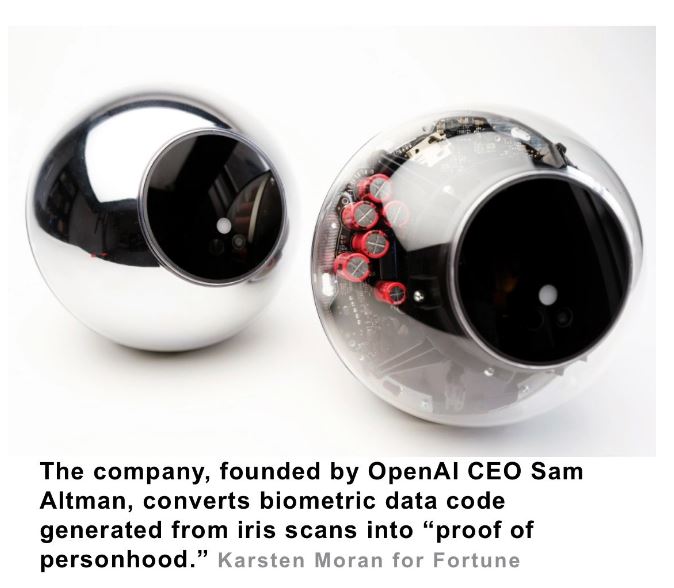 Retinal scans via the "orb" have caused alarm for those concerned about totalitarian control using biometric data.
So far, the project has 2 million users from its beta period. With Monday's launch, Worldcoin claim they are scaling up their "orbing" operations to 20 countries across the globe.
Elon Musk Rebrands Twitter To "X," Spurring Scores Of Wannabe Tokens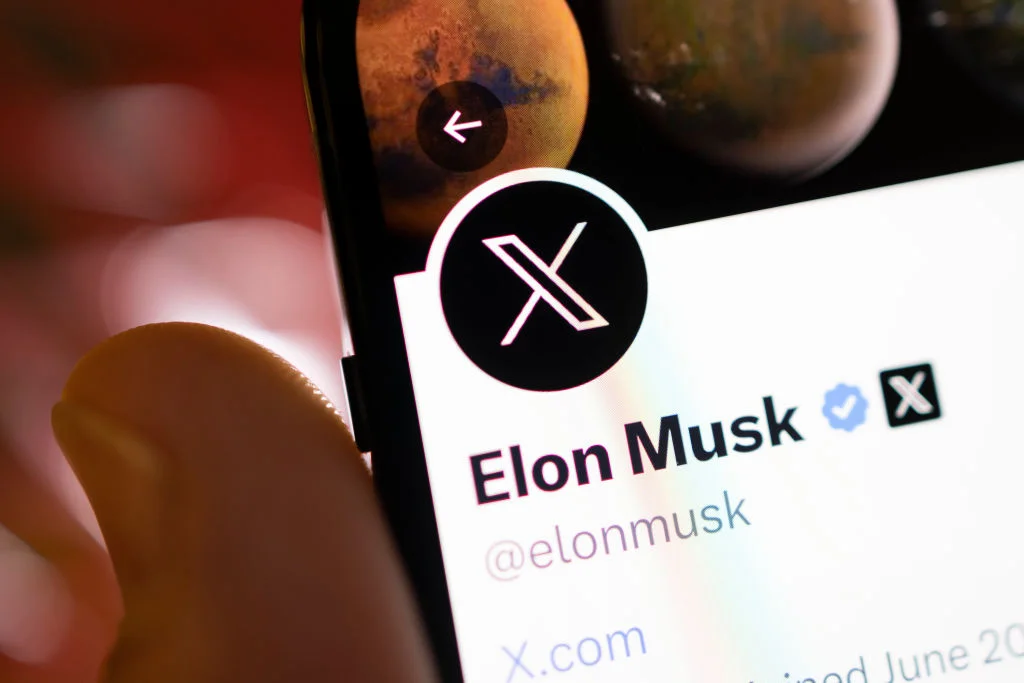 Earlier today, Elon Musk announced that he was officially rebranding Twitter to "X" – his previously announced all-in-one social media app.
The rebranding has already seen the app's popular blue bird logo replace with a simple "X" symbol. The rebranding also saw the social media app change its color scheme from blue to black.
Twitter CEO Linda Yaccarino stated,
"X is the future state of unlimited interactivity – centered in audio, video, messaging, payments/banking – creating a global marketplace for ideas, goods, services, and opportunities. Powered by AI, X will connect us all in ways we're just beginning to imagine."
Back in April 2023, when Musk merged Twitter into X Corp, he also registered X.AI Corp as an artificial intelligence startup. The Twitter chief then established xAI, his own AI company to "understand the universe."
Scores of X tokens have now appeared on multiple blockchain networks. These included new tokens claiming to have proper roadmap for the coming months as well as tokens tha are seemingly pump-and-dump schemes. One of them jumped as much as 1,200% over the 24 hours even though its project shuttered in May, suggesting low-cap traders were buying just about anything branded X in an effort to eke out a tiny profit.
Newer tokens were issued by opportunistic developers over the weekend following Musk's tweets. One – called "AI-X" and with a logo identical to Musk's space technology company SpaceX – jumped 10-fold. Another, named "Deus X" after Musk tweeted the same phrase, spiked 2,600%
Professional traders say that such euphoria exists because major tokens such as bitcoin (BTC) and ether (ETH) are enduring periods of low volatility, forcing some market participants to punt on meme coins and low caps.
"Meme coins are huge parts of the crypto trading landscape, whether we like it or not," James Wo, founder of crypto fund DFG, said at the heights of one such meme obsession. "While the biggest currencies like bitcoin and ether have very low volatility, it's only natural that traders will look for opportunities elsewhere."
"Meme trading is a risky way to try to seek excessive return, but when it pans out, the upside can be very huge. So even in a bear market, some of the meme coins will have large up-swing, even if it's just short term," he said.
Congressman Warren Davidson Calls To Ban And Criminalize CBDCs
On July 22nd, United States Republican Representative Warren Davidson published a tweet that urged Congress to ban CBDCs and criminalize their development.
Specifically, Congressman Davidson stated that CBDCs act as a tool for coercion and control and accused the Federal Reserve of "building the financial equivalent of the Death Star."
Notably, Congressman Davidson's tweet came in response to a position advertised by San Francisco's Federal Reserve Bank for a "senior crypto architect" to work on a CBDC project.
Responding to a comment from a Twitter user, Davidson argued that money should be a stable store of value and should not be programmable by a central authority.
"Sound money should facilitate permission-less peer-to-peer transactions," he added.
The Federal Reserve has been actively researching the technology for a potential digital dollar but claim they have not made any decisions on whether to issue one. The possibility of a digital version of the U.S. dollar has stirred controversy in the country and is expected to be a key talking point in the upcoming presidential election.
Davidson is also not alone in his concern over a potential Fed-controlled digital dollar.
On July 14, US presidential candidate and Florida Governor Ron DeSantis said he would "nix any central bank digital currency" if he became president. In May, DeSantis signed a bill restricting the use of CBDCs in the state.
Republican Tom Emmer has also been vocal in his warnings over state-controlled digital money, saying in March that a programmable CBDC could be "easily weaponized" as a spying tool to "choke out politically unpopular activity."
Emmer introduced the CBDC Anti-Surveillance State Act in February to "halt efforts of unelected bureaucrats in Washington, DC from stripping Americans of their right to financial privacy." The bill was endorsed by Texas Senator Ted Cruz, who introduced his own CBDC-blocking bill in March.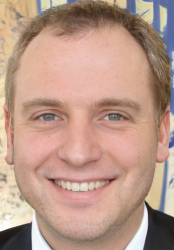 Latest posts by Luke Baldwin
(see all)