Check out the biggest breaking crypto market updates for today:
Judge Denies Motion To Dismiss Most Charges Against Sam Bankman-Fried
Judge Lewis Kaplan, the federal judge overseeing the case against former FTX CEO Sam Bankman-Fried (SBF), has reportedly denied SBF's pretrial motions to dismiss all but three criminal charges against him.
Judge Kaplan stated,
"Dismissal of charges 'is an "extraordinary remedy" reserved only for extremely limited circumstances implicating fundamental rights. The Second Circuit has deemed dismissal an 'extreme sanction' that has been upheld 'only in very limited and extreme circumstances,' and should be 'reserved for the truly extreme cases,' 'especially where serious criminal conduct is involved.' […] The Court has considered all of the arguments of the parties. To the extent not addressed herein, the arguments are either moot or without merit."
Last month, the disgraced FTX co-founder's lawyers asked Judge Lweis Kaplan of the U.S. District Court for the Southern District of New York last month to dismiss most of the charges Bankman-Fried faces, in part arguing that some violated laws against charging a defendant with the same crime twice.
Bankman-Fried faces over 100 years in prison if convicted and given maximum sentence on all counts, including fraud-related charges regarding allegations that he and other FTX executives used billions in customer assets to make their own failed investments.

He is currently under house arrest, confined to his parents' home.
The criminal trial is currently scheduled for October, though Bankman-Fried's lawyers have also requested a delay in that proceeding.
Bankman-Fried's legal team also requested that additional charges brought since the FTX owner's extradition from The Bahamas be thrown out because they were not among the original charges under which the Bahamian government arrested Bankman-Fried on behalf of the U.S., and that bringing additional charges violates the extradition treaty between the two countries.
Kaplan rejected that argument on the grounds that the Bahamian government, not Bankman-Fried's lawyers, had the grounds to object over possible violation of a treaty made between two countries.
Lawyers for the FTX owner argued that the additional charges, including an allegation of illegal campaign contributions, violate the extradition treaty between the U.S. and Bahamian governments.
U.S. officials say they will drop the campaign finance charge if the Bahamian government objects to it, because the charge wasn't listed in the extradition request made to The Bahamas. But they've also asked the Bahamian government for a special waiver to continue to pursue that charge.
In a 41 page decision, Kaplan was also unsympathetic to arguments that the U.S. can't bring a charge related to alleged conspiracy to bribe at least one Chinese official or an allegation that FTX ran an unlicensed money service business within the United States.
Sony Network Invests In Japanese Web3 Startup To Spur Mass Adoption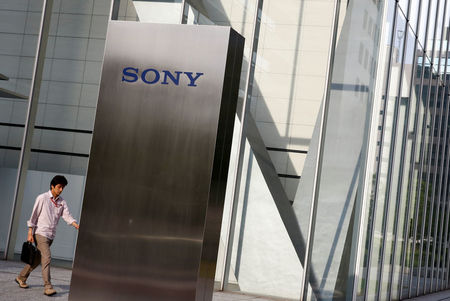 Japanese Web3 infrastructure tech company Startale Labs has reportedly received a $3.5 million investment from Sony Network Communications.
Just earlier this year, Sony and Startale had announced that they were working together on a Web3 incubator.
Jun Watanabe, President and Executive Officer of Sony Network Communications, stated,
"I am excited to strengthen further our collaboration with Startale Labs, a company with advanced Web3 technologies and expertise. We have already been cooperating with Startale Labs by jointly hosting incubation programs, aiming to promote the development of Web3. With this capital partnership, we are merging Startale Labs' knowledge and technical capabilities in Web3 with the experience and business fields cultivated by Sony Network Communications to create the infrastructure necessary to facilitate global Web3 adoption."
Along with the investment, Watanabe was appointed director of Startale Labs. He is also the co-founder of the Astar Network, a parachain operating on the Polkadot ecosystem, of which Startale Labs has been a part of the core team.
Astar recently launched smart contracts supporting two virtual machines, which allowed the creation of WebAssembly or Ethereum Virtual Machine projects within the network.
Sony Network Communications is a powerful fiber optic internet service provider. However, other domains and branches of Sony have been involved in Web3 initiatives, including NFTs.
Last March, Sony Interactive Entertainment – the video game giant behind PlayStation – filed a patent allowing users to transfer and use NFTs across multiple gaming platforms.
FTX Halts Sale Of Its $500 Million Stake In AI Startup Anthropic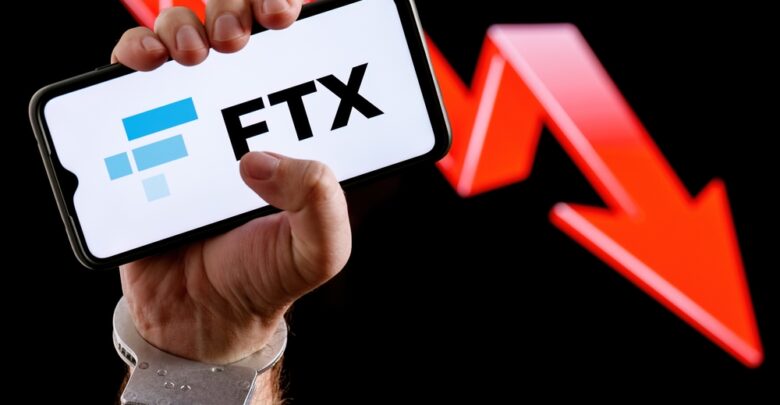 According to a Bloomberg report, bankrupt crypto exchange FTX has abruptly paused the sale of its highly-coveted $500 million dollar stake in artificial intelligence startup Anthropic.
Notably, the pause comes after a multi-month-long process of due diligence during which multiple potential buyers assessed private information about the Anthropic stake.
The failed exchange owes customers approximately $8.7 billion, $6.4 billion in the form of fiat currency and stablecoins.
In January a federal judge overseeing the FTX bankruptcy permitted FTX to sell off some of its assets to repay creditors.
Other assets that FTX has sold include derivatives trading platform LedgerX for $50 million, representing a considerable loss compared to the $300 million the crypto exchange paid for LedgerX in 2021.
Earlier this month, Semafor reported that FTX, through financial services company Perella Weinberg Partners, was looking to offload its shares in Anthropic.
The potential sale of the Anthropic shares was one of the attempts by FTX to "clawback" funds to pay off creditors.
A clawback in bankruptcy is a legal process where a bankruptcy trustee, in FTX's case Perella Weinberg Partners, retrieves property or payments made by the company before filing for bankruptcy.
Launched in 2021 by former OpenAI employees, Anthropic launched Claude AI in March after receiving a $400 million investment from Google earlier this year, with another $450 million in Series C funding in May led by Spark Capital.
That same month, Anthropic announced advancements in Claude AI, including a set of rules based on the Universal Declaration of Human Rights, to promote ethical behavior.
This "constitution" sets specific training parameters to align Claude's actions with ethical standards and deter undesirable behavior.
At a meeting at the White House with Vice President Kamala Harris, Anthropic, OpenAI, Google, Microsoft, Nvidia, Hugging Face, and Stability AI committed to an independent public evaluation of AI systems.
No specific reason for FTX's halt of this sale was given.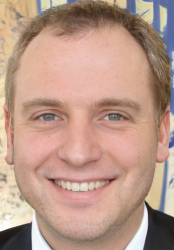 Latest posts by Luke Baldwin
(see all)