Check out the biggest breaking crypto market updates for today:
US Court Approves SEC-Binance.US Agreement
United States Judge Amy Berman Jackson has reportedly approved the agreement between Binance.US, Binance, and the Securities and Exchange Commission (SEC), dismissing a previous temporary restraining order that would freeze all Binance.US assets.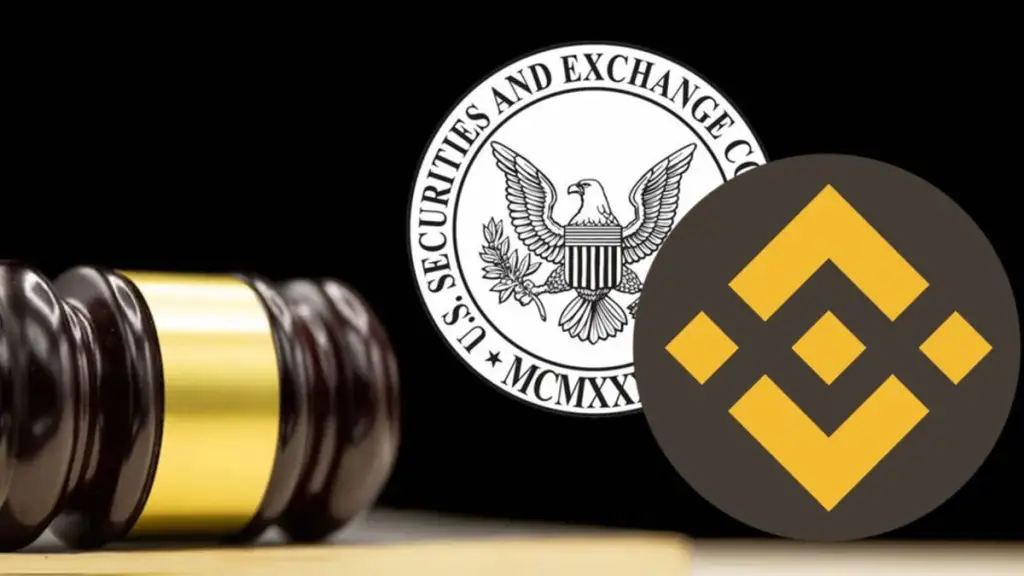 The agreement reads,
"Defendants shall repatriate to the United States, transfer to BAM Trading, and confirm that BAM trading maintains possession, custody and control in the United States of all fiat currency and crypto assets that are deposited, held, traded, or accrued by customers."
On June 14, Jackson said she would prefer the parties reach an agreement independently rather than have her rule. The sides reportedly reached an agreement on June 16.
"We are pleased to inform you that the Court did not grant the SEC's request for a TRO and freeze of assets on our platform which was clearly unjustified by both the facts and the law," Binance.US said on Twitter.
As per the approved agreement, only Binance.US employees will have access to client funds until the litigation is resolved. US-based customers will retain the ability to withdraw funds throughout this period.
The deal between the crypto exchange and the U.S. regulator also prevents any key access by Binance global officials to private keys of wallets, hardware wallets, or root access to Binance.US's Amazon Web Services tools.
"There has never been any evidence presented by the SEC concerning mis-use of customer assets. In fact, the SEC lawyers conceded in Court earlier this week, when asked by the Judge, that they had no evidence suggesting that any such thing had occurred," stated Binance.US regarding allegations of funds mismanagement.
In a Twitter comment on the case, former chief of the SEC's Office of Internet Enforcement, John Reed Stark, noted that the agreement includes a "particularly interesting provision" about the repatriation of certain assets to the United States.
Additionally, the deal asserts that Binance.US must take immediate action to ensure "a verified written accounting" of accounts related to BAM entities valued greater than $1,000.
On June 6, the SEC filed an emergency motion for a temporary restraining order on Binance.US after accusing Binance CEO Changpeng Zhao of having access to Binance.US customer funds in a lawsuit. The regulator alleged Zhao moved $12 billion of Binance's funds through an entity he controlled called Merit Peak.
Ahead of the hearing on the restraining order, Binance.US and Zhao submitted a joint memorandum denying that funds were ever mishandled. According to them, the SEC has not identified a single instance where Binance.US customer funds have been misused.
Frax Finance To Launch Ethereum Layer 2 Named Fraxchain
The team behind Frax Finance has announced its plans to launch a Layer 2 blockchain called "Fraxchain."
The network will reportedly be focused on decentralized finance and its governance will be led by the holders of Frax Shares (FXS) tokens. It is expected to be ready by the end of the year.
Frax founder Sam Kazemian stated,
"Fraxchain essentially represents the culmination of the entire Frax ecosystem and all of the traction and usage that we've gained."
The network is expected to be ready by the end of the year. Fraxchain's governance will be led by the holders of Frax Shares (FXS) tokens. The network will employ the use of the Frax stablecoin and Frax Ether, Frax's liquid staking derivative, for transaction fees.
Furthermore, fees generated by the roll-up network could be partly burned or redirected back to the Ethereum mainnet to be distributed among stakes of FXS governance token, Kazemian added.
Incorporating a Layer 2 rollup model in its design, Fraxchain will publish state roots to the Ethereum mainnet for securing the network.
Fraxchain will incorporate decentralized sequencers. These sequencers are specialized nodes responsible for ordering transactions into batches in a rollup network.
THey will be operated by any entity chosen via governance vote.
This feature, according to Kazemian, will differentiate Fraxchaing from other Layer 2 solutions on Ethereum, which typically depend on a single sequencer.
"Fraxchain proposes a solution where sequencer roles can be auctioned off and rotated, creating a decentralized sequencer base. If a sequencer is forced to shut down, Fraxchain would allow the next elected sequencer to pick up from where the previous one left off," Kazemian said.
Do Kwon Denies Forging Passport, Blames 'Chinese' Agency
Acording to South Korean media reports, Terraform Labs founder Do Kwon has told the Montenegrin Basic Court that he wasn't aware the passport he was traveling with was allegedly forged.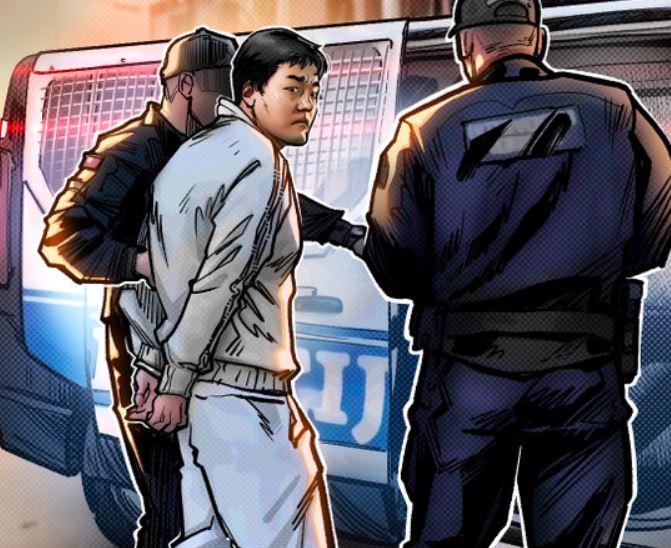 He stated he received his allegedly forged passports and travel documentation, including a Costa Rican passport, through third-party "agencies." When questioned for more details by the prosecution, Kwon said he couldn't "remember exactly," adding he only knew the agency's name was "in Chinese."
According to Kwon, because he'd been traveling with his Costa Rican passport "for years," he had no reason to doubt its authenticity.
Kwon was questioned alongside his colleague and former Terraform Labs Chief Financial Officer Han Chong-joon.
In addition to denying forgery of travel documentation, Kwon denied allegations he made any financial donations to Montenegro's former finance minister Milojko Spajić, the now-leader of the Europe Now party.
According to a June 17 report from a regional arm of Radio Free Europe, Kwon allegedly made contact with Spajić in a letter he sent to several Montenegrin officials in the days before the latest round of elections in the country.
"This is categorically denied and it is not true," said Kwon's lawyers.
Spajić denied having ties to Kwon but their rumored financial connections were covered heavily by various news outlets in Montenegro.
Following the hearing, Judge Ivana Becić announced she will issue a verdict on the forgery charges on June 19 local time.
Kwon will be held in extradition custody for up to six months, while the local court consider South Korea's extradition request.
Kwon and Chong-Joon were arrested by local authorities on March 23 after being accused of falsifying passports that were used in an attempt to leave Montenegro on a private flight to Dubai.
Their lawyers initially received approval for the proposed bail for 400,000 euros ($436,000), but that decision was reversed on appeal on May 24.
On June 5, this appeal was dismissed, and bail was granted for Kwon and Chong-joon.
The two will be closely monitored by local police, and if either leaves their residence or violates the approved conditions, their bail will be forfeited.
Terraform Labs' Terra ecosystem collapsed May 2022, leading to losses estimated at up to $40 billion.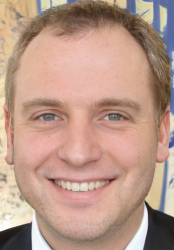 Latest posts by Luke Baldwin
(see all)