Check out the biggest breaking crypto market updates for today:
Dapper Labs Cuts 22% Of Staff As NFT Market Craters
Dapper Labs, the company behind NBA Top Shots and one of the biggest names in the NFT industry, has laid off almost 22% of its workforce (134 out of a total workforce of 613) as part of a larger reorganization strategy.
In a public letter to employees posted online, Roham Gharegozlou, Founder and CEO of Dapper Labs stated,
"These reductions are the last thing we want to do, but they are necessary for the long-term health of our business and communities. We know Web3 and crypto is the future across a multitude of industries… but today's macroeconomic environment means we aren't in full control of the timing."
Gharegozlou wrote that the firm grew too fast, which prevented it from being "as aligned, nimble and community-driven as we need to be."
"The refocusing of our organization will let us achieve every milestone sustainably: Web3-native, mobile-first, and community-driven," Gharegozlou wrote.
At the same time, on-chain data shows that market interest in Dapper Labs' products is declining, following a broader trend of investors shying away from NFTs.
On NBA Top Shot, October sales volume came in at $2.6 million, down from $40.8 million during the same time last year. During the height of NFT mania, the NBA Top Shot marketplace generated $224 million worth of NFT trades in February 2021 across 80,822 unique buyers and 1.2 million transactions.
It's a similar story for its recently launched NFT All Day collectibles market, whic h posted a volume of $6 million in October, down from $14 million a month prior.
Dapper Labs' layoffs are just the latest in a wide range of headcount reductions across the industry. In recent weeks firms like BitMEX, Digital Currency Group (DCG) and NYDIG have all trimmed headcount in order to weather the bear market.
DCG is the parent company of CoinDesk, as well as digital asset manager Grayscale Investments and crypto brokerage Genesis Trading.
Meta's Instagram Plans NFT Minting & Trading Tools
According to an announcement from Meta, the social media platform Instagram is developing an "end-to-end toolkit" for NFTs that will allow users to mint and sell NFTs on the platform.
The program will be open to a small set of users at first and will see the platform use the Polygon blockchain for NFT minting.
The app will also pull NFT metadata from OpenSea so that collection names and descriptions can be viewed on Instagram.
"A small group of creators will soon be able to create digital collectibles (NFTs) and sell them right on Instagram," said Meta's Head of Commerce and Fintech Stephane Kasriel in a statement.
NFTs–which Meta often calls "digital collectibles"–are unique blockchain tokens that signify ownership over an asset, typically a piece of digital art.
At launch, Instagram will use the Polygon blockchain for NFT minting. The app will also pull NFT metadata from OpenSea so that collection names and descriptions can be viewed on Instagram.
Creators such as photographer DrifterShoots, visual artist Ilse Valfré, and artist Amber Vittoria are among the first selected for early access to the new Instagram NFT features.
Vittoria told news outlet Decrypt that she's excited Instagram is continuing its push into NFTs:
"Meta and Instagram are consistently finding new and innovative ways to help creators support themselves and their art practice," Vittoria said.

This slow rollout strategy matches the rest of Meta's approach to Web3. Back in May, it announced it was rolling out a wallet connection feature to select creators to display their NFTs on their Instagram and Facebook profiles.
Today, Facebook and Instagram support displaying NFTs on the Ethereum, Polygon, and Flow blockchains, allowing users to connect their wallets to their accounts to display NFTs. Support for Solana and Phantom wallets is coming.
Why the big NFT push? Meta says it believes in the vision of Web3–and wants creators to leverage NFTs to better monetize their content.
"Our strategy for Web3 technologies – including blockchain – is focused on helping creators make a living," Kasriel said. "We believe web3 tech, like blockchain, will positively enhance the economic model for creators by giving them the ability to create new types of digital assets to monetize."
But Kasriel also thinks the crypto space is flooded with "complex experiences" that are inhibiting mass adoption.
"There needs to be a much simpler user experience," he said.
While Meta won't initially charge its own fees for NFT sales made through its applications, that is on the horizon. It also vowed to cover Ethereum gas fees for buyers "at launch," but did not specify an end date for the perk.
"Meta won't charge fees to create or sell digital collectibles until 2024," Kasriel said, but noted that any in-app transactions "are still subject to applicable app store fees" such as Apple's controversial 30% "Apple tax."
What's unclear, however, is whether users will jump for the convenience of an in-app Instagram NFT purchase – and whether Instagram's NFT features will also roll out to the browser version of its platform in the future.
"Instagram was a catalyst in my creative career–it decentralized the publishing of imagery–much like the printing press did for the written word," said photographer Dave Krugman, who was also chosen for early access to Instagram's new NFT features.
"I was able to avoid the limitations of a gatekept media landscape and access my audience directly. It changed everything for me–and this next step is a clear continuation of that decentralization of access and engagement with our audiences."
Australian Crypto ETFs To Be Delisted
According to letters posted recently to Cboe Australia, three Australian crypto exchange-traded funds (ETFs) are planning to be delisted.
Cosmos Asset management stated that it was planning to delist its Purpose Bitcoin Access ETF (CBTC) and Purpose Ethereum Access ETF (CPET). Another firm also informed the Cboe that it will request to revoke the quotation for the Cosmos Global Digital Miners Access ETF.
The three Cosmos funds soon to be delisted each have net asset values under A$1M.
Cosmos had filed a letter with the Cboe on Oct. 31 requesting that trading related to the CBTC and CPET ETFs be halted. One managed Investment Funds Limited also requested a trading halt on the Cosmos Global Digital Miners Access ETF (DIGA) in a separate letter.
Spot crypto ETFs are relatively new in Australia, where the first of these products launched in May just around the time crypto asset prices started sliding…
The Cosmos Purpose Bitcoin Access ETF was one of the first to launch on Cboe Australia, along with bitcoin and ethereum ETFs from Zurich-based 21Shares. Cosmos' Purpose Ethereum Access ETF launched in June.
The DIGA ETF first launched in October 20-21 when Cboe Australia was known as Chi-X.
Cosmos' intent to delist the funds was first reported by Bloomberg.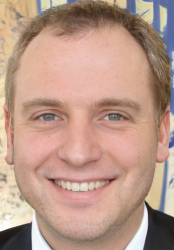 Latest posts by Luke Baldwin
(see all)