Major Crypto Exchanges Flock To The Caribbean
FTX & Huobi Global Plan Relocation To The Caribbean
The Caribbean has become a hot spot for the crypto industry in recent years, with several crypto companies migrating to the region as global regulators tighten the reins on the industry.
According to a report from the Financial Times, Chinese crypto exchange giant Huobi Global is planning to move its headquarters to one of the jurisdictions in the Caribbean due to the region's "super-friendly" crypto stance, common law systems, and English language adoption.
Justin Sun, who is a board member at Huobi, stated that Dominica, Panama and the Bahamas were among the first choices to set up in the region. If executed, Huobi will become the latest major crypto exchange after FTX to move into the Caribbean.
Earlier this week, crypto exchange FTX announced it is moving its corporate headquarters to the Bahamas from Hong Kong. FTX CEO Sam Bankman-Fried said it will be the "first sort of real official headquarters" for the company.
The decision to move FTX's headquarters came right after China announced a fresh crackdown on cryptocurrencies. But Bankman-Fried said the decision was made earlier and not motivated by the Chinese crackdown and its potential spillover effects in Hong Kong.
Bakman-Fried identified two key reasons that motivated the move to the Bahamas: a comprehensive cryptocurrency regulation and the absence of stringent quarantine rules allowing for easier traveling.
"It's important for me to be in a place where I can get in and out without weeks spent in hotels for meetings and conferences," Bankman-Fried said.
Hong Kong currently has strict quarantine measures in place to "prevent the spread of Covid," even for those who are fully vaccinated. This means business travelers need to spend days or weeks in quarantine, making it inconvenient to conduct in-person business meetings. But while the lack of quarantine mandates is a perk, it is the crypto regulation in the Bahamas that is drawing FTX in.
"Probably the most exciting piece of this has been the forward-looking stance taken by the Bahamian regulators, establishing one of the world's first comprehensive regulatory regimes for cryptocurrency, which includes both spot and derivatives marketplaces," Bankman-Fried said.
FTX is a regulated entity in the Bahamas, registered under the Digital Assets and Registered Exchanges Act of 2020, he said.
Justin Sun of Huobi expressed a similar view, saying:
"One of our biggest goals is to go all in the Caribbean. It has a very crypto-friendly community, and Dominica is one of the frontrunners. HuboiGlobal will move the HQ to the Caribbean, working closely with Dominica to develop crypto infrastructure. Dominica was the first choice but Panama and the Bahamas were also frontrunners," he tweeted.
A Huboi representative has reportedly already spoken with Roosevelt Skerrit, the prime minister of Dominica, as the two parties want to work together to improve the nation's crypto infrastructure.
Huobi currently has offices in Hong Kong, South Korea, Japan, and the United States in addition to its headquarters on the Seychelles islands in the Indian Ocean.
FT reports that the company intends to move up to 200 of its current 1,600 employees to the new HQ.
Earlier in October, the Commonwealth of Dominica entered into an agreement to utilize the TRON blockchain to power the Dominica coin (DMC). Dr. Roosevelt Skerrit stated after the partnership that it was a "historic step for Dominica in its drive to enhance economic growth by embracing digital innovation and appointing TRON Protocol as its designated national blockchain infrastructure."
Skerrit also legalized digital assets as a payment method in the country last month with Sun, lauding him as a very 'tech-savvy person' who understands how crypto and the technology work.
Other companies to register in the local Caribbean jurisdictions are the world's largest crypto exchanges Binance, C-Trade, and PrimeBit.
Early efforts to implement cryptocurrency rules and support the business have worked in favor of Caribbean states as the influx of crypto exchanges will supply a major boost to the economies.
Crypto Exchange Deribit Hacked For $28M In Bitcoin, Ethereum, USDC
Major cryptocurrency derivatives exchange Deribit has halted withdrawals after it suffered a security breach on November 1st. The breach saw hackers making off with nearly $28 million dollars worth of crypto from the exchange's hot wallet.
However, Deribit stated that client assets were safe as 99% of them were held in cold storage addresses which were not affected. Moreover, it stated that the loss was covered by the company reserves.
Deribit is currently performing security checks and its withdrawal halt includes withdrawals from third-party custodians Copper, Clearloop and Cobo. Deribit's compromised hot wallets contained funds in bitcoin, ether, and USDC.
The hacker made 691 BTC and 9,111.59 ETH from the hack, with the USDC nabbed being quickly converted to Ethereum. The funds are now held in two wallets across Bitcoin and Ethereum. The funds are not moved to any mixer or laundering service as of this writing.
The company has assured users that they're still in a "financially sound position" and its reserves cover the loss without affecting the insurance fund.
Deribit did state that they are "performing ongoing security checks" after halting withdrawals from the exchange.
The company has also advised against depositioning new funds. Deribit said that the "deposits already sent will still be processed, and after the required number of confirmations, they will be credited to accounts."
The derivatives exchange is also a victim of the insolvency of investment firm Three Arrows Capital (3AC).
MoneyGram App Adds Bitcoin, Ether, And Litecoin Crypto Trading Tools
According to an announcement made yesterday by MoneyGram, a majority of its United States users can now buy, sell, and hold bitcoin, ether and Litecoin due to the integration of crypto investment tools on the MoneyGram mobile app.
The integration of crypto investment tools was made possible due to MoneyGram's partnership with licensed crypto exchange and API-driven crypto-as-a-service provider, Coinme.
Alex Holmes, Chairman and CEO of MoneyGram, stated:
"As consumer interest in digital currencies continues to accelerate, we are uniquely positioned to meet that demand and bridge the gap between blockchain and traditional financial services thanks to our global network, leading compliance solutions, and strong culture of fintech innovation."
The move follows previous forays into crypto by the company, which recently partnered with Stellar to enable payment settlements and local currency payouts using USDC.
The company's previous endeavors with crypto have not always yielded the results it desired. In March last year, it ended a partnership with distributed ledger company Ripple in light of its ongoing legal fight with the Securities and Exchange Commission. And with only three coins listed, the new offering pales in comparison to crypto trading tools offered by other fintech firms, such as Robinhood, Revolut and N26 – which have all sought to build out crypto trading in recent months.
MoneyGram said it's looking to expand its selection of tradable coins where regulation allows.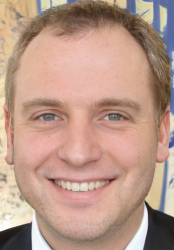 Latest posts by Luke Baldwin
(see all)