Check out the biggest breaking crypto market updates for today:
Binance Cuts Back Employee Benefits, Citing Decline In Profits
According to a Wall Street Journal report, crypto exchange Binance has stopped offering certain benefits to its employees as a result of the company's declining profits in recent months.
The policy, which went into effect on June 19, affected benefits such as mobile-phone reimbursement, fitness reimbursement and work-from-home expenses among other items. The message by Binance stated,
"Considering the current market environment and regulatory climate that has unfortunately led to a decline in profit, we have to be more prudent with our spending." It added that more cost-cutting could come.
The company cut more than 1,000 employees in recent weeks and has plans to cut more, the Journal reported Friday. Several hundred additional customer-service employees were cut last week, former employees said.
In a company meeting Friday – Binance's sixth anniversary – founder and Chief Executive Changpeng Zhao told staffers that Binance was still profitable and had experienced no effect from a Securities and Exchange Commission lawsuit, according to people who attended the meeting. Yet Zhao also said that there could be additional layoffs every three to six months and that he wasn't sure if and when benefits would be reinstated.
A Binance spokesman said the company is "looking at certain products, business units, staff benefits and policies to ensure our resources are allocated properly to reflect the evolving demands of users and regulators."
Lawsuits from the Commodity Futures Trading Commission and the SEC have taken a toll on Binance's bottom line. Both agencies allege that Binance operated illegally in the US. The Justice Department has a continuing probe into the exchange that has made executives wary of its future.
Binance has said it intends to defend its platform and fight the charges in court, and that it would continue operating.
Zhao also said in a tweet Friday that cuts were part of a push to "increase talent density." He said numbers reported were way off, but didn't give a figure. "We are still hiring," he added.
Some of the employees let go last week were sent termination agreements with an offer of two months' salary in BNB, Binance's own token, if they signed the letter, according to documents viewed by the Journal. In the agreement, Binance said the severance was "a gesture of goodwill." In the US, some received a month of severance in dollars for signing it.
In signing the letter, employees were required to keep the terms of the document confidential, relinquish all claims of any nature against the company and agree not to make any negative statements about Binance. The Binance spokesman said those were normal clauses in any termination.
Binance, the largest cryptocurrency exchange by trading volume, had a global workforce of 8,000 earlier this year. It kept hiring through the collapse of several digital asset firms, including rival exchange FTX.
Bankrupt Celsius to spend $24M From GK8 Sale On Legal Expenses
According to recent court filings, bankrupt crypto lending firm Celsius has reached a settlement with its Series B holders to distribute $25 million from the sale of crypto custodian GK8 to the shareholders, with $24 million allocated for legal expenses and $1million to be distributed amongst the group.
The court filing reads,
"The settlement not only unlocks tremendous value for the debtors' creditors but also affords the debtors and all parties priceless certainty of the way forward. For the reasons set forth herein and the motion, the court should overrule the objections and grant the relief requested in the motion."
According to the court document, the settlement agreement was based on the "mutual desire" to avoid costly litigation and a lengthy confirmation process with a corresponding increase in professional fees.
As previously reported, Celsius acquired the Israeli self-custody startup GK8 in late 2021 for $115 million. The troubled lender's debtors was soon forced to sell GK8 as part of its restructuring plan following Celsius' collapse in 2022.
In late 2022, the Mike novogratz-led investment firm Galaxy digital won the bidding to buy gK8. Galaxy invested $44 million to acquire the firm in February 2023. As part of the acquisition, Galaxy acquired GK8's team of 40 experts, including cryptographers and blockchain engineers, along with an office in Tel Aviv.
In July 2023, GK8 hosted a meeting with financial executives in its New York offices.
The news comes as Celsius tackles a series of legal issues in mid-july.
On July 13, the United States Securities and Exchange Commission filed a lawsuit against Celsius, which accompanied reports on the arrest of the former CEO Alex Mashinsky. The U.S. Federal Trade Commission also issued a $4.7 billion fine against Celsius the same day.
Mashinsky pleaded not guilty to charges of misleading customers and inflating the Celsius token, and was subsequently released on a bail of $40 million.
Aave Companies Launch V2 Lens, Introducing 'Blocking' To Crypto Social App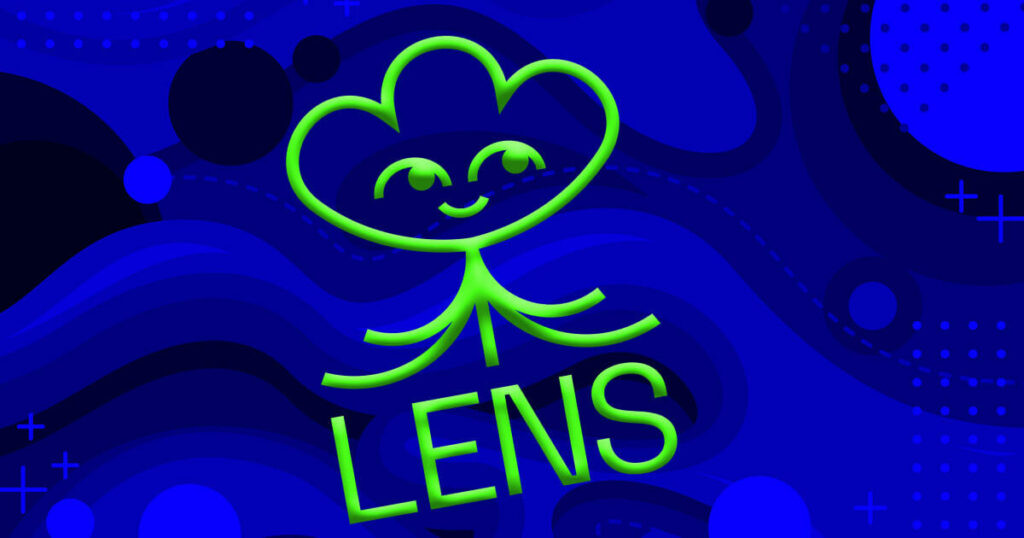 The decentralized social media platform Lens Protocol has reportedly rolled out several key features as part of its latest V2 upgrade.
Specifically, the upgrade incorporates enhanced external smart contract functionality called "Open Actions" and the ERC-6551 token standard.
This enables the execution of any external smart contract action directly from Lens' content posts, including the minting of NFTs on an OpenSea contract directly from Lens' published content. It also allows users to block one another on-chain, disabling blocked users from being able to comment, follow, quote-comment, or execute unique, crypto-specific features such as mirror and collect.
Collect lets users gather and store content on Lens as an nFT, while mirror is the platform's equivalent of a retweet. If a mirrored piece of content earns money, then users who mirror the content will also get a slice.
Monetization is a key pillar of the Lens' V2 upgrade.
"Lens Protocol V2 takes decentralized social media and monetization opportunities to a new level," said Lens Protocol and Aave founder Stani Kulechov in a prepared statement. "Providing maximum flexibility for builders, V2 enables new types of social engagements and monetization relationships, where all stakeholders can share in the value of social networks – both individually and collectively as an ecosystem."
The platform is also diving deeper into more crypto-native actions, offering builders different ways to integrate activities like joining a DAO or donating to public goods directly into different kinds of content.
Profiles themselves, which were ERC-721 NFTs, have been upgraded to the ERC-6551 standard.
This gives them qualities closer to a crypto wallet, allowing users to buy, sell, and store cryptocurrencies, rather than standard digital collectibles.
Lens' latest rollout comes amid growing interest in alternatives to Twitter.
Earlier this month, Mark Zuckerberg's Meta officially launched its micro-blogging platform called Threads. Bluesky, itself a product of several former Twitter engineers, is also gaining steam, attracting several household names to the platform.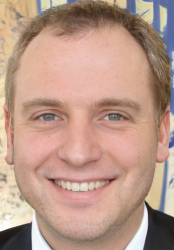 Latest posts by Luke Baldwin
(see all)