NFTs have become increasingly popular, and now more and more people are looking to invest in NFTs, however, it can be a struggle to figure out where to start and what NFTs are suitable to invest in.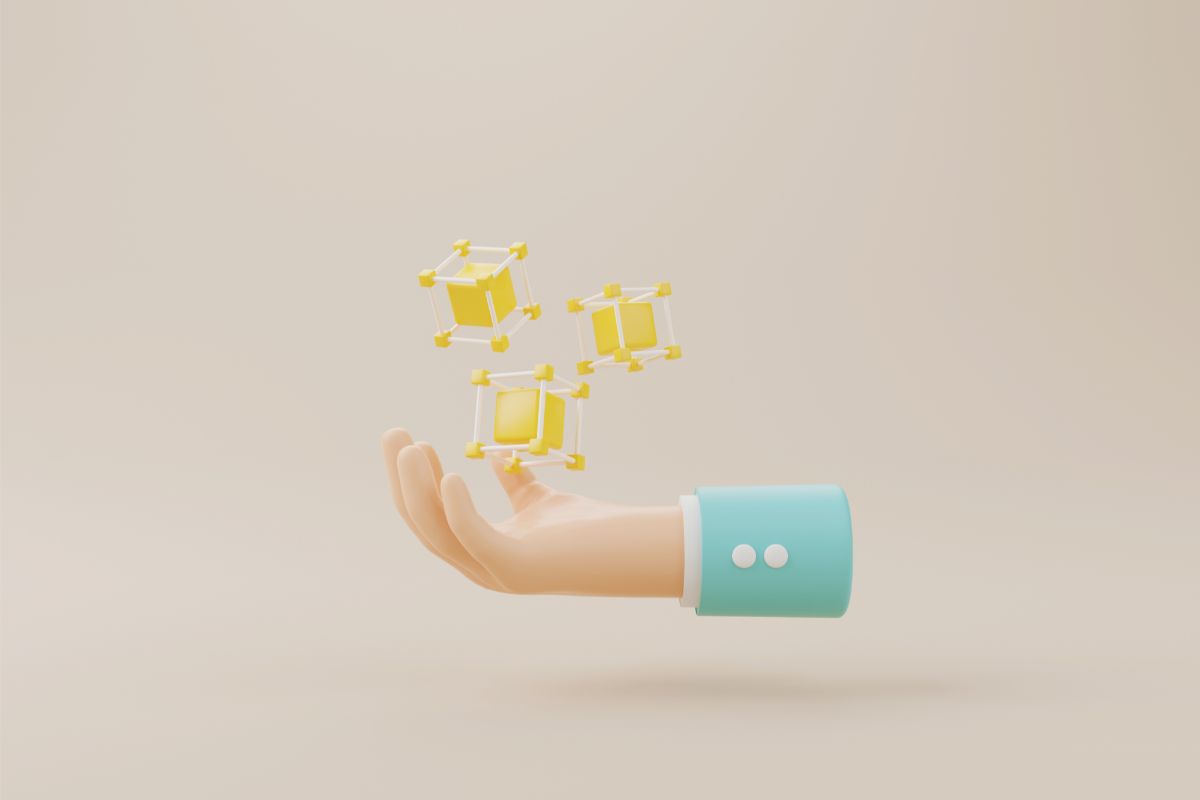 Furthermore, it can often seem like most of the profitable projects have already become too popular by the time you find them to invest in.
Not all NFT projects survive either, so the key to making a profit is to find a suitable project as early as possible, which will ensure that you're able to reap the rewards from your investment. 
This guide will give you all the information, as well as all the tips and tricks you need to help you find some great long-term investment opportunities in the NFT marketplace.
Twitter
Twitter is arguably the main hub of most NFT based activity, so if you're going to find an interesting new project anywhere, the likelihood is that it will be on Twitter.
There are many popular influencers, celebrities, and of course, other buyers, that will regularly tweet about what they're holding, buying, or selling, so you can get a good idea of what is popular and what isn't!
There are also dedicated accounts on Twitter that will help provide you with a more analytical approach to purchasing and investing in NFT projects.
So if you base your NFT investments more on the numbers than your conviction, then these accounts will be handy for you to follow. 
Twitter Lists and Spaces are perhaps the most helpful aspects here, with Lists allowing you to organize topics and then expand from there.
Whereas Spaces will allow you to chat with other members of the community to discuss new projects and current trends and is a perfect way to gauge interest in newer projects. 
Discord
Another great platform for NFT discussion is Discord, there are large community based servers, where you can chat with other investors and buyers, and there is a good chance that you'll also be able to meet some NFT creators too!
Usually, each NFT project has its own server, so if you're interested in a project, you can meet and talk to other fans of the project, as well as the developers, which can help you decide on whether you want to buy and invest into a project.
Engagement and interactivity with various communities is the best way to begin finding new NFT projects, and Discord is a perfect platform to facilitate this community spirit that often surrounds a project.
Nansen.ai
There are many different ways that are effective at identifying new and exciting prospective projects, but arguably the best way is through analytical data, and it is certainly the most logical way to find new projects.
Buf if you're not someone who is especially adept in data or statistics, then it can be hard to discern what projects are going to be worth investing in.
Thankfully, Nansen.ai is an application that helps to accumulate buyer data from Opensea, and then creates graphs and other analytical visualizations that are more accessible to the average person.
This allows you to see what some of the most influential buyers are either buying or holding, so that you can be smart with how you invest your money.
Additionally, the feature to add notifications to alert you when your favorite wallets mint a new collection means that you can keep track of projects that you have a vested interest in. 
Opensea Activity
If you're a regular user of Opensea, it has an incredibly handy activity page, allowing you to track trending projects as well as any new projects that have been minted. The best part of this tool? Is that it's completely free!
By allowing you to manually track trade activity and activity statistics, ultimately allowing you to decipher what projects are becoming popular and therefore whether it is worth investing in.
In conclusion, this tool from Opensea is best used to help gauge the interest in projects from across the entire NFT community, allowing you to see buying trends, and what sort of collections are generating the most trading volume.
Project Roadmap
Perhaps one of the most important things to evaluate before deciding on a new project is the roadmap, and the best projects have these roadmaps at the core.
Usually, most project roadmaps are viewable either via their social media pages or on the project's website.
A well-planned out roadmap helps give you indicators as to what the long-term plans for the project will be, and are used by creators to help give investors ease of mind when deciding whether to buy into the project, ultimately drawing more investors to the project. 
The best projects to invest in should establish clear long-term goals and checkpoints, such as releasing new features, new drops, upcoming events, and exclusive perks for investors.
However, you should take note if a project is offering a suspicious amount of short-term benefits and promises, as this is more often than not a way of dramatically increasing the price, before pulling the rug. 
So before you invest in any new project, make sure you analyse the roadmap and understand what the project is offering, as they can quite often be the key to discovering a profitable new project in the long run.
NFT Calendar
The best way to keep track of upcoming NFT drops is through NFT Calendar, which publishes a list of all submitted projects that are due to drop, giving you a handy guide as to when and where new projects are starting.
The list can be somewhat saturated however, as anyone can submit their project to be listed on NFT Calendar, and there is an option for creators to pay to boost their projects positioning too.
NFT Calendar is a great tool for beginning your research into new potential projects to invest in, it's free, and is updated regularly, making it both accessible and easy to use.
Each project has a link to their own website as well as the project's Discord and their Twitter, allowing you to gauge the sort of interest and engagement that particular project is receiving as well as the sort of community that surrounds the project. 
Overall, NFT Calendar is extremely useful and should be used by anyone looking to discover their next project to invest in, subscribe to the newsletter too, so you can have notifications of any significant drops sent directly to your inbox.
Rarity.Tools
An NFT's rarity is often what drives up its market value, generally, the higher the rarity of the token, the more expensive its resale price will be, and therefore, will provide a higher profit margin.
The best way to track the rarity of new NFTs is through Rarity.Tools, utilizing a similar Calendar system to NFT Calendar, users can the tool to view upcoming mints, which is a list that has been curated based upon the level of community interest the project has.
Each collection is ranked in rarity and is listed in descending order, allowing you to see which projects are the rarest at the time.
Projects are ranked based upon each NFT's traits in their respective community, as each different community values different traits, but these then add up to an aggregate rarity score, which they are then ranked.
Some creators price their projects based upon sentiment, rather than the actual value, however, so it is important that you analyze each project before deciding to invest.
Additionally, as a free tool, a lot of the work is needed to discover new projects via Rarity.Tools, so it's important to remember that when considering whether to utilize it.
But overall, Rarity.Tools is a great tool for discovering new projects that may have long-term profit potential for new investors.
RyzeNFT
RyzeNFT is pretty much the paid version of Rarity.Tools, and is an extremely powerful tool for finding NFTs that are undervalued (see also 'How To Find Undervalued Stocks'), allowing you to cash in when you find a project that is severely undervalued.
This tool's adaption to NFTs gives you some extremely powerful tools for potential investors.
Some of the best tools on RyzeNFT include the 'Rarity Sniffer', which allows you to sort through projects by rarity on Opensea.
Mint Sniping', which allows you to mint the contract as soon as a mint opens automatically, allowing you to get your hands on new drops faster than other investors.
And finally, the 'Opensea Sniper', which allows you to set a price cap on your search, meaning that you can find potentially undervalued NFTs and turn a nice profit. 
The price point for this tool may put off some amateur or small-scale investors, but for people who are serious about investment, it is a ridiculously powerful tool that will help to ensure that you can make great investments quickly.
Icy Tools
Icy Tools is another analysis platform that allows you to receive updates on trends within the NFT market, this tool is more advanced than Opensea's activity tool too, as it helps to aggregate data and makes it much easier and quicker for you to decipher and analyze.
Icy Tools has two different plans, a free plan, and a paid plan. The free plan is still reasonably helpful, providing you with hourly and daily updates.
Which is suitable for small-scale investors, or perhaps those just getting started out who aren't willing to spend too much on tools and applications at the beginning of their investment journey.
The paid plan is the best choice for anyone who is serious about their investments, and for those who are looking to turn a profit from the money they invest.
Icy Tools' paid plan features some excellent tools for those looking to invest, with access to 15 minute and 30 minute updates on trends, and the ability to track wallets of your choosing, including receiving alerts when they buy, mint, and sell.
As well as alerts on what mints are popular at the time.
So whilst the price plan might put some investors off in the beginning, its versatility and the wealth of information that it can provide can all lead to you discovering some great new projects that will reward you both in the short and long term.
The level of power the tools that it has is nearly unparalleled, and the advantages you gain over other investors by using Icy Tool.
Mean that if you're looking to take your investments to the next level and discover new projects, that Icy Tool is almost impossible to ignore as a tool at your disposal. 
Your Interest
As previously stated, there are a lot of considerations to be made when looking to possibly invest in a new and upcoming project.
But perhaps the biggest factor on whether to invest, and certainly something that will help you find new NFT projects early, is to focus on projects that you have an interest in.
Whilst buying into trends and following the crowd can help you turn a sizable profit from your initial investment.
It won't help you learn to make your own decisions as an investor, and will certainly affect your ability to make decisions further down the line as an investor.
This will also help you be able to discern what helps to make a project unique, and therefore whether it is worth actually investing in.
Investing in projects you don't understand or don't have a vested interest in will ultimately deter you from investing at all, as the likelihood is you won't want to engage or participate in the community that surrounds the project. 
So by all means, utilize some of these tools to help inform your choices when you invest.
But ensure that you also employ some critical thinking before you make any decisions on what projects to invest in, and you may just discover the next big project before anyone else!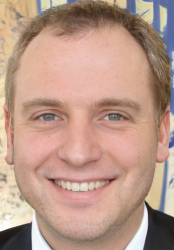 Latest posts by Luke Baldwin
(see all)