Paper trading is a great feature that Webull offers. It will introduce you to trading without you having to lose lots of your own money while you get used to it.
It will also allow you to work out your trading strategy so that you have the best chance of earning money.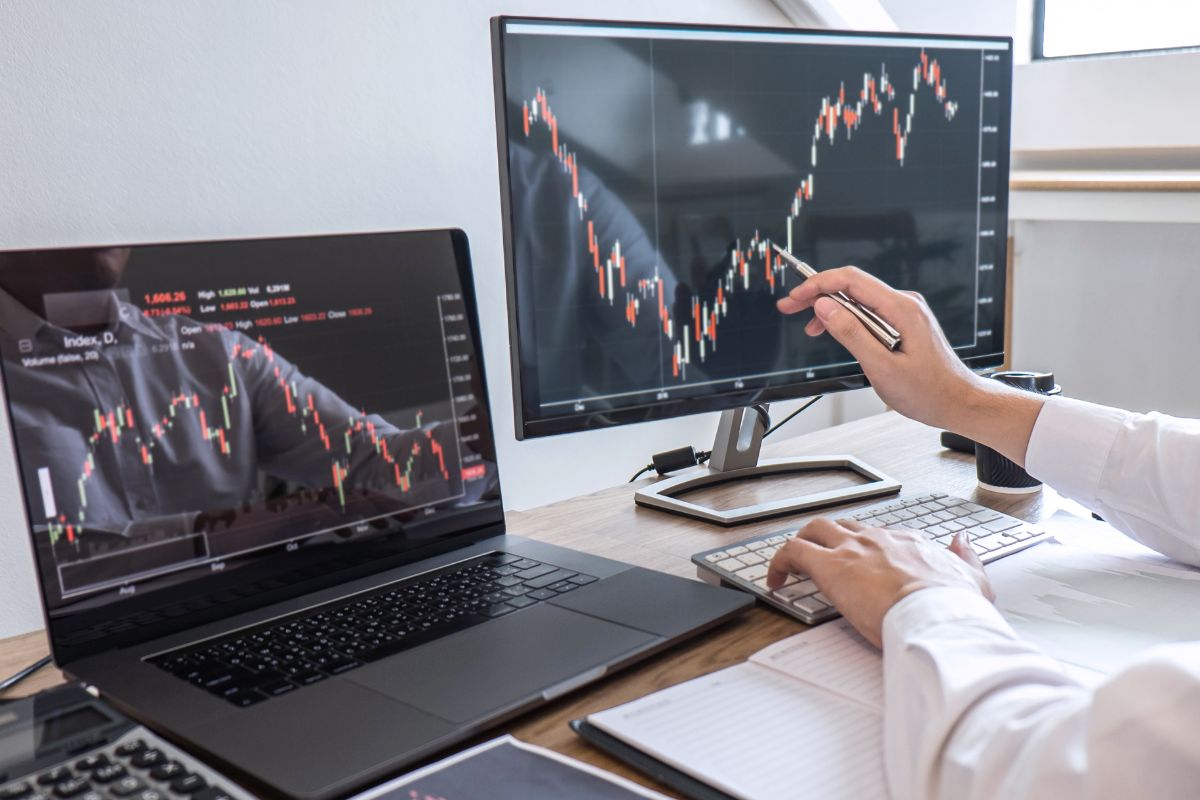 Step By Step Guide To Paper Trading
Open A Webull Account
The first step in paper trading is to open up a Webull account. This is done either through your mobile phone or your desktop computer.
Initially, you won't need to fund the account because you'll start off trading with virtual money.
In order to open up a Webull account, you will need an email address. When you enter this email address you will receive a verification code and specify a password between 8 and 20 digits.
You will be asked to enter this code into the page and this will take you to a page that details the additional insurance policy for Webull.
It will also detail its Securities Investor Protection Corp coverage which is abbreviated to SIPC.
After you have registered your account, you can then download the desktop or phone app.
In order to do this, you will need at least 320 megabytes of storage space on your computer to be able to download this.
Log Into The Webull App
You should then log into the Webull app with your email address and the password that you have created.
If you have attached a mobile phone number then you can always log in using this. There is also a 3-month subscription to Webull Level 2 market data.
After you have logged in to the Webull trading platform, you need to press the 'Unlock Trading' button. The US-based traders provide identification in order to open a trading account.
You must input this information in order to be able to unlock the paper trading feature within the app.
You can identify yourself by submitting photographs of the front and the back of your ID card.
You can also open an account with a US passport.
Select Paper Trading In The App
In order to select the paper trading layout, you should select the small icon on the left side of the desktop app. This will be found on the menu page on the app.
You should press on the small icon of a circle that has a dollar sign in the middle of it.
Begin Trading
You can then begin trading. When you have completely set up your paper trading account, you can start to trade on the Webull platform using virtual money.
When you begin paper trading, you get $1,000,000 in order to begin paper trading, you can start trading virtually anywhere in the US stocks.
Choosing the stocks that you wish to trade will depend on your own research. If you have a background in a certain industry, you will be better off putting your money on those areas.
You will know more about the particular business.
If you're a complete novice at trading, you will need to learn through certain tutorials. This will let you know how the stock market works.
Webull provides these resources through a learning center where you can learn all about trading. This can be found through the book icon that can be found on the left hand side of the page.
How Can You Use Charts On Webull?
Webull trading platform has a great charting function. This function allows you to view the price charts.
If you don't know how to use these charts, you can learn about how to use them on the educational resources page on Webull (see also our guide to turning off share lending on Webull).
You can also find a wealth of videos and courses that are on technical analysis all over the internet, so get learning!
What Is Paper Trading?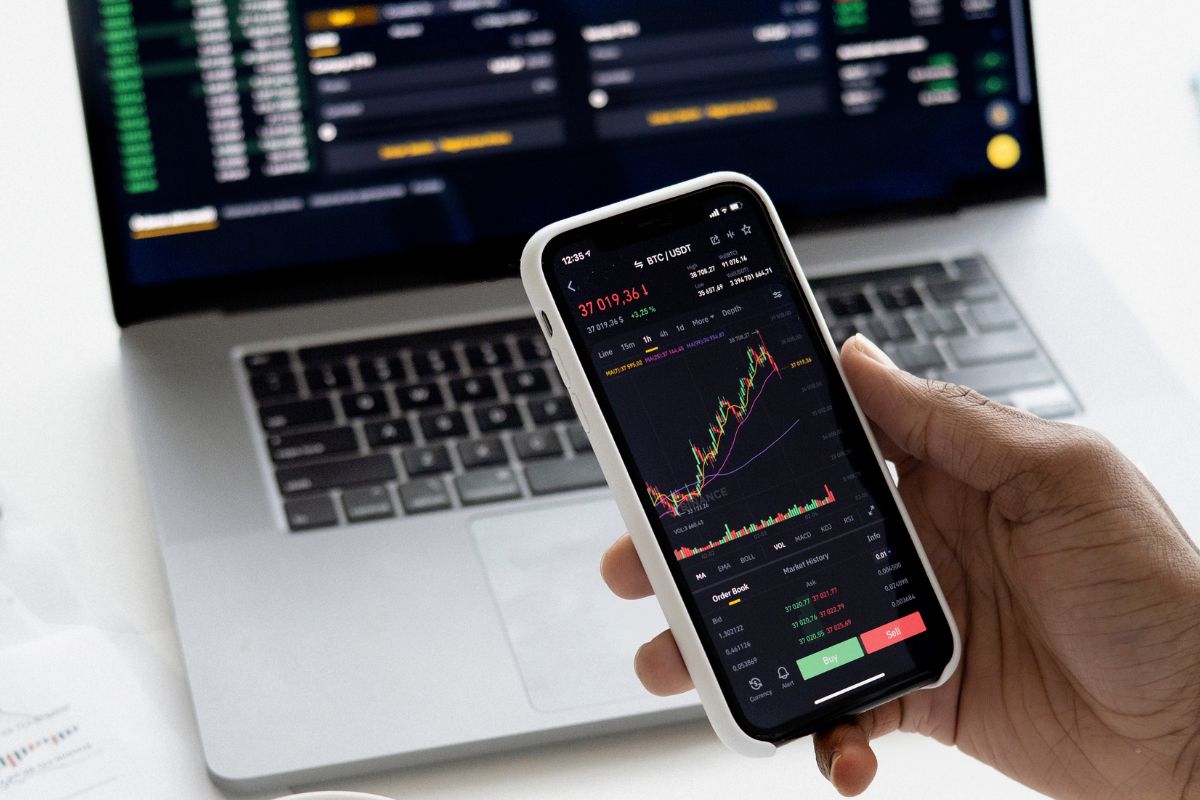 Paper trading is a type of trading that you do to practice trading with virtual money rather than real money.
When you use paper trading with Webull, you are taking no big risks in terms of money, instead you are just practicing trading while putting no money at risk.
Paper trading lets you learn the market without losing money.
What Are The Benefits Of Paper Trading?
There are many benefits of paper trading. One of these benefits is to give you the opportunity to test your strategies and trading plans.
This is so that you can see how effective your plans are when you eventually trade in real time. This comes with no monetary risk as there is no real money involved.
This means that you can save a lot of money while you learn how to trade. It will also give you confidence to start using real money and making real money!
Commissions And Fees At Webull
Webull doesn't charge any commission on stock trades. You will have to pay some small charges that are associated with trading, so make sure you budget for those!
You will need to pay Securities and Exchange Commission (SEC) as well as FINRA fees and an ETF.
If you sell stock and lose money off it, you will need to obtain a loan for this and pay interest on this.
Is Webull A Good Choice For You?
Webull offers you a lot of perks and so it is likely a good choice for you. Webull offers you commission free trading, making it a great choice.
Both the app and desktop app have lots of educational options and so you can learn as you go.
If you want a robo-advisor to support your choices, you can rely on Webull to foot the bill so that you don't have to worry about finding the money to do this.
Final Thoughts
Paper trading is a great thing that Webull offers, allowing you to practise your trading before you spend your own money on it.
Follow the simple steps outlined above in order to start your paper trading journey on Webull. You'll be a pro investor before you know it!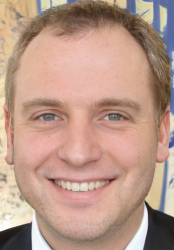 Latest posts by Luke Baldwin
(see all)