If you want to know how to transfer stocks from Cash App, then you have come to the right place.
Since its conception, Cash App has become one of the most popular apps in the world, as it allows users to trade stocks for free and earn cash incentives. You can even connect the app to your bank account, which makes it easier to access capital.
However, it is also possible to transfer your stocks if needed, which can be done with just the press of a button. In the article below, we have outlined this simple process, as well as other functions available on the app.
How To Transfer Stocks From Cash App
When it comes to transferring stocks from Cash App to an external account, you will need to use the automated customer account transfer service (ACTS).
However, it is important to remember that using this service comes with a $75 fee, which comes in the form of a debit to the receiving broker. Once the fee has been sent, the broker will decide how to process the funds.
To start transferring the stocks, you will need to follow the instructions outlined by the broker, as they will be able to initiate the transfer with Cash App's carrying broker, DriveWealth LLC.
During this process, the transfer form will require a DTC participant number, which in this case is 3856. In most cases, you will also need your investing account number, which should be available on your account.
When it comes to completing the transfer, your Cash App investing number should contain seventeen digits with no spaces or dashes. This number can be found on your account or any professional statements.
If you want to view a trade confirmation, follow these steps:
Open the app and select the activity tab on the Cash App home screen.
Select a trade or input a company's name in the search bar.
Select a transaction.
Press the … icon
Select the trade confirmation option.
Of course, there is no guarantee that the transfer will proceed, as there are various obstacles that could cause the transaction to fail.
These include:
Open or unsettled stock orders – this includes pending orders and completed orders that have not had time to settle.
The information provided is incorrect or incomplete.
The information provided on Cash App does not match the information listed on the receiving account.
The transfer was initiated for another account.
It is important to note that Cash App can only transfer whole shares, which will remain unavailable while the process is being completed.
In most cases, it can take 3 – 6 business days for the assets to be transferred to the external account. Once the request has been processed, you will receive updates about the transfer via the receiving brokerage.
How To Withdraw Stocks From Cash App
If you want to withdraw stocks from Cash App, then all you need to do is make a request and confirm it with your touch ID or PIN.
Once the request has been processed, the money will be deposited into your account, which will then be accessible via the mobile app.
It is important to remember that Cash App will charge a small fee for this service, which can be avoided in future transactions. Before you can start trading stocks, you will need to better understand the limitations of the Cash App.
For example, you can invest in penny stocks using the mobile application, which are stocks that trade for less than $5 per share. It is even possible to purchase stocks for as little as $1, as the overall process is very accessible.
Of course, you can also use the application to purchase larger stocks with major exchanges, such as NYSE.
To complete your purchases, you will need to access your Cash App account and confirm the transaction with your touch ID or PIN. It can take a total of two business days for your account to access the new funds.
How To Invest Stocks From Cash App
It is possible to invest stocks on Cash App through the investing tab, which allows you to sort stocks by their daily percent, total return, and investment value.
The application also lists the stock's name and how many shares you own, which can make it easier to determine the total value. The list also includes dividends, which represent a small percentage of the company's earnings.
However, dividends are not also guaranteed and will vary depending on the company and its services.
Cash App also allows users to purchase shares in various companies, although the app will first need to be connected to a valid bank account.
Because of this, the application is ideal for novice investors, as it allows them to invest in fractional shares. There are also no trading fees, which means you can purchase and sell stocks in seconds without having to be concerned about additional charges and stock market know-how.
If you are new to investing, then chances are you want to learn more about using Cash App to invest in stocks.
Fortunately, the investment method is very simple, as you will need to invest your cash in a fraction of the stock's value. This means you should never pay the full amount and purchase a small part instead.
One of the many benefits of the application is the ease of use, which makes investing in stocks more accessible to newbies. Once you have set up your account, you can start investing in the stock market, which should take seconds to complete.
After a week or so, you will also be able to see your portfolio, which will document the stocks and assets you have purchased.
Final Thoughts
Transferring stocks on Cash App can be a simple process, as the application was designed for ease of use. Cash App also comes with a range of other features that make purchasing and trading stocks all the more accessible for novice investors.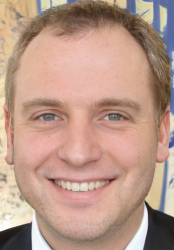 Latest posts by Luke Baldwin
(see all)