If you're interested in stocks and cryptocurrencies, the stock market is the place to be. The stock market is fast moving, and if you miss a major development in the market, it can cost you a lot of money, as well as time.
You want to make sure you are doing the best things to benefit you and your money as well as you can.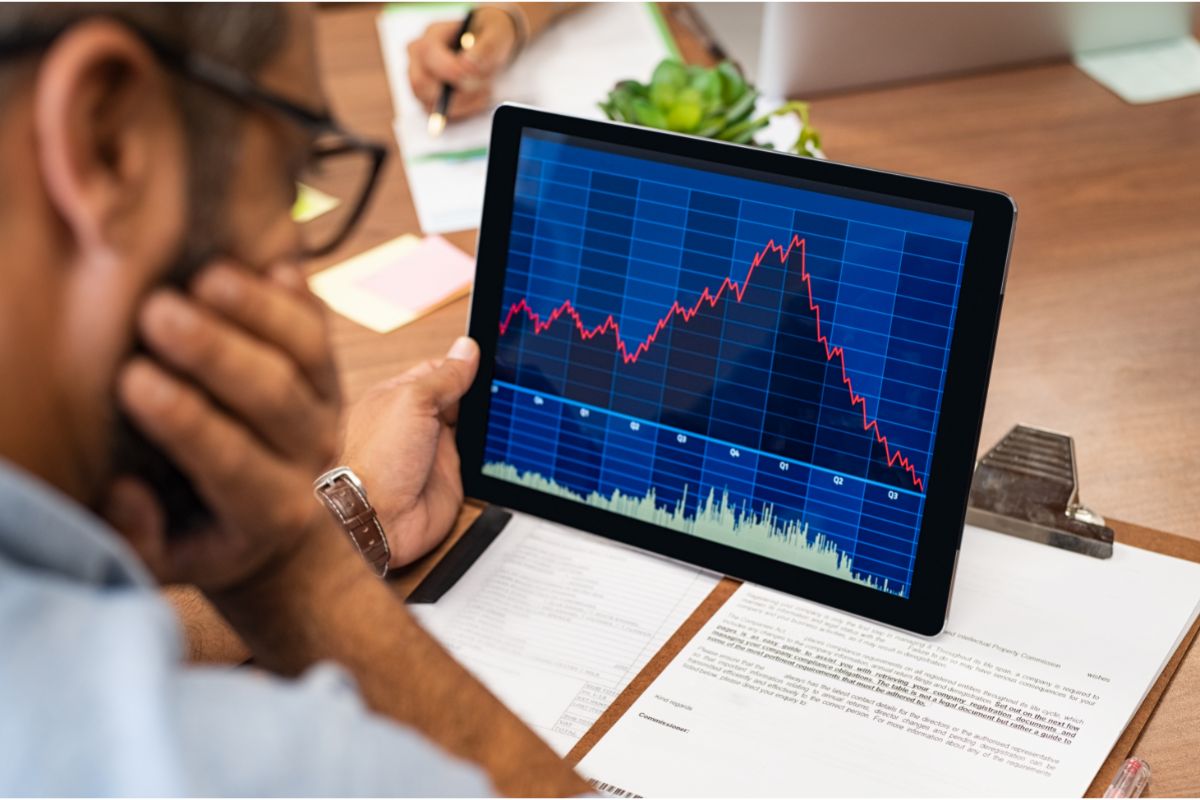 To keep yourself up to date with stock market news and financial information, you need a great app. If you discover a trend quickly, there's a chance that you could get excellent returns on your money.
This is why you need a reliable and quick stock market news app.
In this article, we are going to be looking at some of the best stock market news apps to make sure you are continuously up-to-date on the latest trends. Let's get on with the list.
Motley Fool Rule Breakers
This news app is one of the best for investing news, as well as stock selection. It has become the one-stop place for premier stock market news, research, and analysis.
David Gardner looks into stocks across the entire market, using the addition of historical data, analysis, and general market research to find out the best selections, news, and current affairs within the stock market.
A subscription for this app costs just under $100 for the entire year, so you definitely get your money's worth. This price to keep up to date with all the current on goings within the industry is completely worth the price.
As well as the app, the subscription allows you to have access to something called the stock picking service. This service gives you a lot of educational tools to help you become an investor in the stock market, as well as monthly recommendations via email.
This app mostly focuses on stocks that are upcoming and have a lot of potential growth. It does the watching of these stocks, so you do not have to. They are always looking for the next big stock, as well as current financial news.
The app has some rules to follow before they recommend any stocks to invest in. This includes whether the company has competent management, a strong past price, sustainable advantage, and a strong consumer appeal.
If all of these things apply to a stock, then you will be able to invest in it from the advice of Motley Fool.
Pros
Educational tools
In depth advice on investing
Two new stock picks each month
Cons
The app is not as advanced as some others
Finimize
Finimize is one of the best apps for financial stock market news. It is free to use at its base level, but with the most advanced features, you pay $40 a year, which is an excellent price.
Their app is super informative, but also incredibly simple. Their newsletters are usually only 500 words long, but engaging and helpful. With their newsletter emails, they cover a few things in a short space of time.
This includes the current on goings with the particular stock, what it means to you, and why you should care about this. This is super helpful for those who are unsure about where to find current and emerging stocks.
Finimize has a casual and simple tone across the app, as well as through emails. It summarizes some of the most current financial stock market news with the options for further reading and educational tools to help you become a super investor.
It does not directly tell you which stocks to buy or not buy, but it does give you the information to make your own informative decisions.
Finimize has a weekly subscribers email which you can sign up for. This gives you a summary of all the best things happening within the app, as well as audio of their content, meetings, and more educational resources.
Finimize is the perfect app for those who want to get a casual, quick, and informative look into the stock market, as well as any recommended stocks.
Pros
Informal and easy approach
Recommendations and non-invasive newsletters
Cheap annual subscription
Cons
Not as informative and in-depth as an app
Seeking Alpha Pro
This app is the financial and stock market app you never knew you needed. It gives you unlimited access to content for free, or an annual or monthly subscription.
Monthly, the subscriptions to this app costs just under $20, but an annual subscription will cost you just under $200 a year. This may seem like a lot of money, but if this app suits you well with stocks, this will not be a large amount for you!
This app focuses on the best stock news, crowdsourcing, investment ideas, and community. There is also in-depth research into public stocks, as well as managed funds, providing you with the financial insight into almost every aspect of stocks and the market.
If you pay for the premium membership of this app, you can also choose whether to receive alerts about emerging stocks throughout the day.
With this app, you can receive fifteen different kinds of investing newsletters, filled to the brim with stock analysis, recommendations, and stock ratings.
The stock ratings' aspect is unique, with a rating that will tell you if each stock is worth investing, or not.
Pros
Unique stock rating aspect
Fifteen investing newsletters
In-depth look at the stock market
Cons
Expensive monthly/yearly fee
Trade Ideas
Trade Ideas is another great app that is ideal for daily trading ideas, as well as general investment advice. This app is for those who are passionate about investing and financial news, because of the cost of the yearly subscription.
The subscription to this app is $83 a month for the standard ($999 a year), and an eye-watering $167 a month ($1,999 a year) for the premium membership. There is an option for a free membership, but you will only receive a newsletter.
Trade Ideas is the best place for trading and investment advice in almost every form. The app employs an AI assistant named Holly, who will become your personal investment research analyst.
This is part of why the price is so high with this app. Holly will sift through the fundamentals, earnings, and technical of a stock to see if it is recommendable for you and your portfolio.
Holly will look at over one million trades before the stock market even opens, to create algorithms that will compliment your trading and business ideology.
With this financial news app, you will also have access to a live simulated trading room where you can practice trading stocks without having to spend any money.
This is ideal because you can invest, learn, and practice the art of trading and stocks at the same time. This will also teach you how to manage your money, and start investing real money once you are comfortable enough.
Trade Ideas find their unique and valuable stocks through AI technology (see also 'What Are Mace Stocks?'), detecting short interests and good gains for you. Their staff also look through the results and recommendations to consolidate the decision of it being a suggestion for you.
Trading Ideas offers some of the best service, with a great trading, stock picking, and financial news service.
Pros
Simulated stock market activities
AI personal assistant
Humans will look over stock recommendations
Cons
CNBC
CNBC is a simple and free app for stock market and financial news, covering personal finance topics, too.
This app was created by broadcaster NBC, with the aim to provide you with market data, stock advice, international business news, and all the financial information and news that you could possibly desire.
This app is pretty simple, but it is not as in-depth as some of the others on this list. However, it is brilliant for a general view of financial news and stocks.
The CNBC app helps you customize your watch list with specific stocks that you may like to invest your money into, as well as giving you regular updates on these particular stocks.
This app does not do much of the work for you, but when you take full advantage of this app, you can actually find everything you may be looking for.
This app is free, and you can choose to turn on your notifications, making sure that you never miss a thing. Additionally, CNBC hosts a variety of shows and podcasts about stocks and financial news, so you can add to your activities with this app.
This includes American Greed, and Mad Money with Jim Cramer. With these shows and this app, you are bound to have an informative experience right at your fingertips.
Pros
Free membership
Easy to use
Additional bonuses such as financial shows and podcasts
Cons
Not in-depth at all/advertisements
Webull
Webull is more of a stock trading app, but they offer great resources and advice, too. The price of this app is free, with free trading and free account minimums, however you will need to place down a $100 deposit for free stocks. However, this is a small price to pay when it comes to the amount of things you get within this app.
Webull charges no commissions for trades, with a large variety of financial tools to analyze stocks, as well as a news service to follow and watch stock market developments. This is great, and it is two services in one.
The app tracks hundreds, even thousands, of stocks, with realistic alerts, so you can see new updates and emerging trends. It is known as one of the best stock research, analysis, and news apps on the market due to the amount of people who use their technical analysis features for scoping out new stock and markets.
Webull will give you free financial news stories, as well as commission-free trading, with a huge array of research sources for people who are interested in investing in bonds, stocks, and even cryptocurrencies.
If you turn notifications on, you can receive real-time alerts and stories with this app. There is also the additional feature of the NASDAQ TotalView Advance Quotes, which gives you market security and trading activity.
This is offered at a $1.99 a month membership after three months for free.
Pros
Stock tracking features
Notifications for trends and alerts
Hundreds of financial news stories
Cons
Five Minute Finance
Five Minute Finance is an App made by Tokenist, and it's one of the top read newsletter apps out there.
It is ideal for macro trend discussion, financial news, and stock market tips and tricks. It is free, with Friday published newsletters, identifying some of the most significant and interesting stock market trends.
This app focuses on the macro trends within the industry, as well as the impact that those trends may have on financial markets. There is a close analysis of cryptocurrency, NFTs, digital assets, and finance and technology in this app's newsletter.
As well as financial news headlines, there is analysis involved within this app, giving you a great insight into the financial market, and the investing process involved with certain stocks.
The newsletter in the app also covers current events and topics such as international conflict, and how this affects the financial industry.
Pros
Financial updates and news from around the world
Focus on macroeconomics
Free informative newsletter
Cons
Focuses on more specific topics
Bloomberg: The Business News
The Bloomberg Business app is ideal for providing in-depth financial news and information, with articles written by some of the top financial analysts and journalists in the world.
This app is an all-rounder for financial news, whether that be NFTs, stocks, cryptocurrencies, and international finance. Whether you want to read a story on the crippling effects of war on economics, or an article on the most expensive NFTs, this app can give you it all.
The Bloomberg app is free, with the option to pay to remove ads or to read more lengthy articles. You can also customize what you see on the app, as well as recommended stocks, investments, and NFTs.
With this business app, there is also the option to track your portfolio, from the world's most trusted and reliable source of business news.
Pros
Trusted and reliable source
Free app
Comprehensive stock tracking and investment section
Cons
What To Look For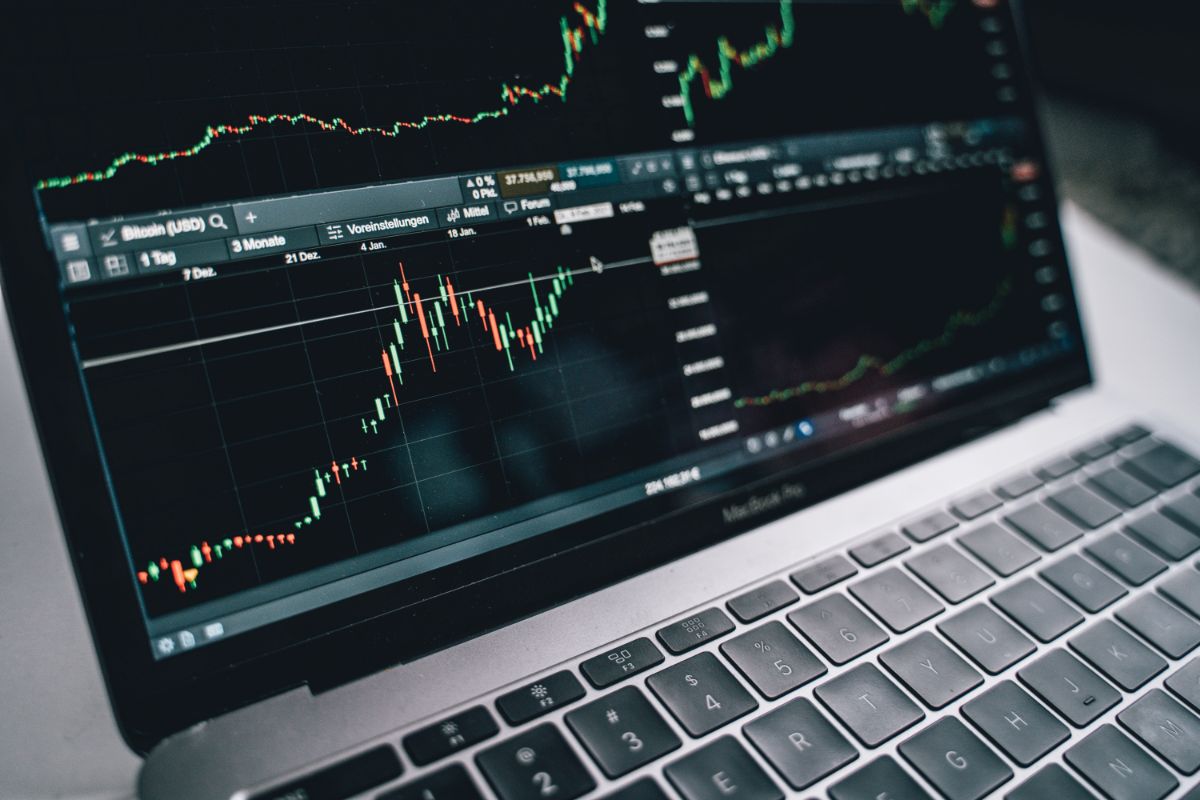 When looking for a stock and financial news app, there are lots of things you will want to consider.
Price
The price of the app and the membership alone is pretty important. However, if you are a successful stock trader, it is likely that you will not have to worry about the cost as much.
If the membership of an app is more than you can afford monthly, then you may want to look for other alternatives on this list. Some apps are super advanced in their capabilities, but others are not. You do not want to pay for more than you may be able to afford.
Notifications
When looking for a stock news and finances app, you should be able to receive notifications pretty well. This will ensure that you can find out what is happening in real-time, and quick enough to act on these alerts. This is significant, and if there is a feature that allows this, then even better.
Trading
Although stock trading and financial news is brilliant for the app, you will probably want to be able to invest in the same place, or at least find out information about where to invest.
Extras
Extra is always helpful, especially with financial apps. You want to get as much as you can out of one singular app. Certain apps will have trading simulators, AI assistants, and daily newsletters. Consider these features over other features, and weigh this into how often you will use these.
Frequently Asked Questions
How Much Should A Stock News App Cost?
It completely depends on the type of app that you have. There are free and paid apps on this list, but oftentimes, paid features will come above other things.
Free versions are great, but they may not always be the best choice, especially if you are seasoned at stocks and investing.
Apps with a yearly or monthly membership that you can afford will be great, anything that's around $20 a month will be even better as it is bound to provide even more.
What Kinds Of Finance Apps Are There?
There are lots of different finance apps available, including stock apps, trading apps, international financial apps, analyst apps, social media trend apps, and stock market news apps.
All of these apps have different qualities, but it is best to have one whole app that can do all of this!
Final Thoughts
As you can see, there are many options to choose from when it comes to getting your stock market and financial news apps. When it comes to financial news and stocks, timing, as well as information, is very important.
Do not settle for cheaper and less informative apps, when there are many others out there.
Thank you for reading!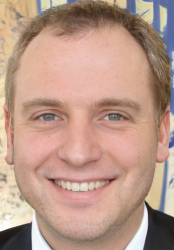 Latest posts by Luke Baldwin
(see all)