Check out the biggest breaking crypto market updates for today:
Twitter Developing 'Coins' Feature With Stripe Payments
According to the latest updates posted by tech bloggers Jane Manchun Wong and Nima Owji, Twitter seems to be continuing the development of its secret digital asset – "Twitter Coins."
The newly leaked images of the project reveal that Twitter is developing a purchase interface and menu item button for the Coins.
The images also suggest that Twitter will use Stripe to process payments in fiat. However, Owji notes it seems unlikely that these Coins will exist on the blockchain, as the leaked images make no mention of crypto or blockchain technology.
He states that in its current iteration, the Coins seem to be an in-app currency used to support creators.
It looks like the new feature will allow users to reward individual tweets with "Awards" using the Coins, which can be withdrawn at a $50 minimum threshold.
The news suggests that Twitter's monetization strategy is continuing to develop, despite losing much of its staff just a few months ago following new CEO Elon Musk's takeover.
It's possible crypto cold be added to thai process as a payment method through Stripe, allowing users to buy Twitter Coins with crypto in the future. Stripe leaned into supporting crypto payments last year, and Twitter tested USDC payouts through Stripe for creators monetizing their content through its social media site last year as well.
For now, it appears that those who receive Twitter Awards will have to wait until they've earned at least $50 worth to redeem, which is the same as the minimum payout amount for those monetizing Twitter's existing "Super Follows" feature.
Developer and app researcher Nima Owji, who previously shared leaks of Twitter Coins in December, told Decrypt that he also hadn't found any signs that crypto will be involved with Coins or Awards. But Owji said that if Twitter was planning to implement crypto, it may be keeping those plans under tighter wraps.
"They usually don't push the sensitive information about such things when it's not ready," Owji told Decrypt. "I guess even if it's going to be related to crypto, they'll add it to the code when they want to release it."
Last week, Wong said that Twitter's Awards will include reactions such as "Mind Blown," "Bravo," "Bullseye," "Gem," and "Crown," to name a few.
Such reactions–which will require Coins to give to a user's tweet–are similar to Reddit Gold, a feature where Redditors pay to buy "Gold" with fiat to recognize threads or posts they believe are moving or helpful.
Crypto.com Delists USDT For Canadian Users Following Regulatory Prohibition
According to an email sent to customers, Crypto.com is planning to delist the Tether (USDT) stablecoin from its trading platform for users in Canada.
The crypto exchange announced that the delisting will be effective from January 31st and that any USDT balances on the platform post that date will automatically be converted to USDC.
It also revealed that the delisting was due to instructions it had received from the Ontario Securities Commission (OSC) as part of its "pre-registration undertaking for a restricted dealer license."
In August, Crypto.com announced that the Ontario Securities Commission had accepted the firm's pre-registration undertaking for operations in Canada. As part of regulatory requirements, cryptocurrency exchanges operating in the Canadian province of Ontario are prohibited from listing digital assets banned by the OSC, which includes USDT.
Similarly, Coinsquare, a cryptocurrency exchange regulated by the Investment Industry Regulatory Organization of Canada (IIROC), currently does not list USDT as one of its available trading assets.
In issuing its decision, the OSC never explained the rationale behind its Tether ban. However, a document unsealed on Feb 17,2021, stated that "the only U.S. dollars held by Tether ostensibly backing the approximately 442 million tethers in circulation was the approximately $61 million on deposit at the Bank of Montreal."
Meanwhile, experts have from time to time questioned the authenticity of Tether's reserves and its audits.
Currently, all prospective cryptocurrency exchanges must register with the IIROC if they want to operate in Canada. Exchanges such as Binance, Bybit and Huobi have faced issues with the OSC in the past regarding their regulatory status.
Gemini Terminates Genesis Loans, Officially Ends Earn Program
In an email sent to customers, crypto exchange Gemini announced that it was winding down its "Earn" program and was terminating the master loan agreement (MLA) between its customers and Genesis Global Capital.
The email reads,
"We are writing to let you know that Gemini – acting as an agent on your behalf – has terminated the Master Loan Agreement (MLA) between you and Genesis Global Capital, LLC (Genesis), effective as of January 8, 2023. This officially terminates the Earn Program and requires Genesis to return all assets outstanding in the program."
The development follows a heated exchange between Gemini President Cameron Winklevoss and DCG CEO Barry Silbert.
Winklevoss had called for the ouster of Silbert from DCG in an open letter posted to Twitter on Tuesday. He accused DCG of misleading investors regarding its financial position. Silbert responded to the accusations by stating that there was no commingling of funds among DCG subsidiaries and that its relationship with Three Arrows Capital was limited to a lending and trading agreement.
Existing redemption requests and the capacity of Gemini to seek a resolution to recover its customers assets, are not impacted by the loan agreement's resolution, the company said in its email.
Gemini said to expect updates on Tuesday and Friday of each week, at a minimum, "until a resolution has been reached," the company said.
The collapses of FTX as well as hedge fund Three Arrows Capital caused Genesis to temporarily pause withdrawals, which forced Gemini to lock down funds in its Earn program.
In jos open letter posted to Twitter on Tuesday Gemini President Cameron Winklevoss accused Gemini's former lending partner of defrauding over 340,000 Earn users and misleading them regarding DCG's solvency.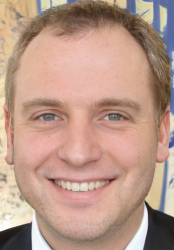 Latest posts by Luke Baldwin
(see all)