Check out the biggest breaking crypto market updates for today:
Bluechip NFT Project Moonbirds Signs With Hollywood Talent Agents UTA
PROOF, the company behind the bluechip NFT project Moonbirds, has reportedly signed a representation deal with major Hollywood talent agents United Talent Agency (UTA).
Kevin Rose, the co-founder of Proof and an early-stage Facebook and Twitter investor, stated:
"Today, we're excited to announce that Proof has signed with United Talent Agency–working together, we'll be focused on partnerships that extend Moonbirds far beyond our existing Web3 audience, transforming Moonbirds into a global brand […] After meeting quite a few agencies, it was clear that UTA is uniquely positioned to push our brand into new markets. We're already working on upcoming partnerships we know you're going to love and couldn't be more excited to kick off 2023 with a bang."
Explaining the move a bit further, Rose noted that UTA will work on PROOF's behalf to help "vet, broker, and execute partnerships and expansion opportunities across a variety of fields."
The Ethereum-based Moonbirds project launched last April and consists of 10,000 8-bit owl-themed avatar NFTs. To date, it has generated roughly $619.5 million worth of secondary sales, according to data from CryptoSlam.
That figure makes Moonbirds the 11th highest-selling collection on the NFT market, between 12th-placed Doodles at $553 million and 10th-placed CloneX at $794.9 million.
Despite the supposedly bullish UTA announcement, Moonbirds' 24-hour sales volume has dropped a hefty 57.86%, with $422,747 worth of Moonbirds NFT changing hands during that time frame.
Over a seven-day time frame, however, trading volumes are still up by 63.74%.
The move from Moonbirds follows other big names in the NFT space seeking out Hollywood deals.
CryptoPunks founders Larva Labs was the first to pave the way back in September 2021, signing a deal with UTA to represent the firm's intellectual property across TV, film, video games, licensing and publishing.
The next month Yuga Labs – which now owns CryptoPunks – followed suit by signing up with UTA to push the Bored Apre Yacht Club IP into movies, TV, music and gaming.
The most recent occurrence before PROOF was the deal between UTA competitor WME and NFT startup Boss Beauties.
Polygon Paid y00ts NFT Collection $3 Million Dollars To Leave Solana
DeLabs, the Los Angeles-based startup behind the popular NFT collections DeGods and Y00ts, has revealed that it received a $3 million grant from Polygon to migrate blockchains.
Frank (aka Rohun Vora), the founder of DeLabs, stated that the firm will use the funds toward its hiring efforts and launch a crypto incubator to support its NFT ecosystem. Upon facing criticism for the switch, he stated,
"We didn't take this deal for the money. That's just a nice bonus and we will use it effectively. We did this because it's the most exciting direction for y00ts as a project. Also, if you are really upset – all I ask is to just channel that energy into genuine questions before just automatically assuming the worst."
Yoots are a spinoff profile picture NFT collection from the DeLabs team, which first found success with its DeGods PFP collection on Solana.
The money seems to come with no strings attached besides the promise to move to the new blockchain. Frank said the funds are coming in as a "non-equity grant," meaning Polygon is not receiving a stake in DeLabs in exchange.
While Polygon has not yet publicized the y00ts grant sum on its own social channels, the firm is supportive of Frank's decision.
DeLab's move away from Solana to Polygon and Ethereum comes just a month after the collapse of FTX. The company's former CEO, Sam Bankman-Fried, was a major investor in Solana and various projects building on the network, including the now-defunct decentralized exchange Serum. Bankman-Fried and FTX built Serum, which at its height was the backbone of all DeFi activity on Solana.
SOL is down 6.5% in the past month and down 91% in the past year, per CoinGecko data.
But Polygon wasn't DeLabs' only option for y00ts. Frank said that "much larger offers" had been under consideration but that DeLabs chose Polygon for y00ts because "it's the most exciting direction for y00ts as a project."
Polygon has secured deals with major brands such as Starbucks, Coca-Cola, and Disney. Frank has teased that y00ts will play a role in those big-brand partnerships on Polygon in the future.
Crypto Losses In 2022 Total $3.9 Billion: Immunefi Report
A report published on Jan 6 by bug bounty platform Immunefi reveals that the crypto industry lost a total of 3.9 billion dollars in 2022. The report further breaks down this figure to reveal that hacks accounts for 95.6% of the total being lost, with fraud, scams, and rug pulls compromising the remaining 4.4%.
The report further states,
"DeFi has suffered $3,180,023,103 in total losses in 2022, across 155 incidents. This number represents a 56.2% increase compared to 2021, when DeFi lost $2,036,015,896 in 107 incidents."
Only 5.2%, or $204.2 million across 12 instances, were recovered.
Another Chainalysis report estimated total losses due to crypto hacks in 2022 at a more conservative $3 billion.
Among the largest crypto hacks carried out last year were the attack on Ronin Network, resulting in the loss of $625 million, and FTX, which lost between $370 million and $400 million.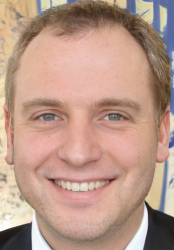 Latest posts by Luke Baldwin
(see all)