Check out the biggest breaking crypto market updates for today:
Steph Curry Files Trademark For "The Curryverse," Where Players Earn NFTs
Recent filings with the U.S. Patent and Trademark Office reveal that NBA superstar Stephen Curry has filed a trademark application for his 'Curryverse' metaverse on October 26.
If approved, the trademark will grant Curry exclusive rights for "entertainment services, namely, personal and virtual and metaversal appearances."
The filing also reveals that the Curryverse will provide "online gaming services in the nature of virtual worlds," where players will be able to "earn non-fungible, digital tokens, or application tokens for exchange, trade, sale, or purchase in an online marketplace."
The application also covers virtual clothing and goods, business management and investment services, charitable fundraising services, and software as a service (SaaS) featuring software platforms for designing, promoting, selling and exchanging NFTs, among others.
While more specific details of the Curryverse haven't been announced, the NBA star's metaverse will likely garner a lot of attention given his 47 million fan base on Instagram and 17.1 million followers on Twitter.
While the metaverse-related trademark appears to be a first for Curry, it definitely isn't his first move into Web3.
In August 2021, Curry first became a part of the NFT community following a $206,000 Bored Ape Yacht Club purchase.
The Golden State Warriors player's liking for golf also led him to invest in LinksDAO – a decentralized autonomous organization (DAO) that aimed to build the "world's greatest golf community."
The NBA superstar was also featured in an FTX advertisement in March as part of his ambassador role with the popular crypto exchange.
Meanwhile, just eight days after landing a multi-year partnership with the NFL (National Football League) team New England Patriots, blockchain infrastructure firm Chain has just become the official "Web3/Blockchain infrastructure partner" of the Miami Heat.
Chain stated in its Nov. 1 press release that its partnership will aim to "bridge the gap between the sports industry and Web3 technology" by providing a suite of products and services that "address the complexities of overall blockchain management."
The partnership will also see Chain's logo imprinted on the Miami Heat players' pre-game shooting shirt, with the blockchain solutions company also set to prominently feature on the NBA team's social media platforms.
In March 2021, FTX entered a $135 million partnership with the Florida-based team to secure naming rights to the Miami Heat's 21,000-seat stadium until 2040–which is now officially called FTX Arena.
GameStop Adds Web3 Gaming NFTs To Marketplace With Immutable X
According to an announcement from GameStop, the video game retailer's NFT marketplace for games is officially live on the layer-2 Ethereum scaling network Immutable X.
Gods Unchained, Illuvium, and Guild of Guardians are just a few of the titles with interactive NFT items currently accessible through the GameStop marketplace.
That includes tokenized, tradeable items such as digital trading cards and customisable land plots, among others.
Robbie Ferguson, president and co-founder of Immutable X stated,
"Today's launch of the GameStop NFT Marketplace means that we can now provide access to millions of additional NFTs, more of the top Web3 games being developed today while maintaining a best-in-class experience for players."
GameStop opened its long-awaited NFT marketplace in July, but at launch, the platform only offered digital artwork and collectables. Given the company's wider focus and previously announced plans for the marketplace, many people in the Web3 space were curious when the firm would bring NFTs from interactive games into the fold.
The retailer's partnership with Immutable X was first announced last February. The firms announced a $100 million token incentive fund for Web3 game developers, plus GameStop separately participated in a $500 million fund with investment and grants for NFT and game creators using Immutable X.
Immutable X is built on top of Ethereum, the leading platform for decentralized apps. While transactions on Ethereum's mainnet require sometimes-exorbitant gas fees and can be slow depending on network traffic, Immutable X enables faster and cheaper game, app, and NFT interactions by offloading transactions to a second-layer blockchain.
Immutable, the firm behind the platform, achieved crypto "unicorn" status earlier this year. Investors like Tencent and Animoca Brands are betting big on Immutable's vision for Web3 gaming, bringing the startup to a hefty $2.5 billion valuation via a $200 million total Series C funding round in March.
As of Nov. 1, GameStop said its marketplace has emerged from beta. GameStop is offering various incentives for traders to use its nascent NFT platform.
According to a representative, the marketplace is giving users 1% of their daily trade volume back in Immutable's IMX token and also offers rewards for staking (or locking up) tokens.
It also set its marketplace fee to just 0.2%.
However, GameStop NFT has so far only seen about $29 million in total volume from almost 24,000 traders ahead of today's Immutable X launch, according to data from DappRadar.
By contrast, leading overall NFT marketplace OpenSea has generated about $309 million in trading volume in October alone.
While GameStop NFT sees more trading activity than a notable rival like Coinbase NFT, GameStop has yet to command a substantial share of the NFT market. It's possible that adding Web3 games to its platform will change that.
India's Central Bank To Start Wholesale CBDC Pilot Nov. 1
According to a statement published by the Reserve Bank of India (RBI), the country is introducing a pilot wholesale central bank digital currency (CBDC) on Nov. 1. It also stated that it plans to introduce a retail version within a month from the wholesale CBDC pilot.
The wholesale digital rupee will reportedly be used in the "settlement of secondary market transactions in government securities" in order to reduce transaction costs and mitigate settlement risk.
The pilot will serve as a model for future pilots testing various wholesale transactions and cross-border payments using the digital currency.
Currently, the pilot involves nine banks, including HSBC, ICICI Bank, State Bank of India, and Union Bank of India.
The RBI said a pilot of the retail version is planned for launch in select locations in closed user groups comprising customers and merchants. The bank published a 50-page concept note for the introduction of a central bank digital currency earlier in October.
Since early 2021 it's been known that 80% of central banks around the world are exploring CBDCs. Recently, Australia's Central Bank started a CBDC research project and announced plans to complete the pilot by mid-2023. The central banks of Israel, Norway and Sweden have teamed up to explore retail CBDC.
The Bank of International Settlements has also conducted a project with the central banks of Hong Kong, China, the United Arab Emirates and Thailand to study CBDCs and their possible role in cross-border payments and multi-CBDC transactions.
The six-week pilot project successfully had 20 different commercial banks conduct over 160 payments worth around a total of $22 million.
India will have a prominent role in framing global crypto regulation when it takes over the G-20 group presidency for one year, starting from Dec. 1 2022 until Nov. 30, 2023. The nation's finance minister, Nirmala Sitharaman, has said crypto will be part of the agenda.
Sitharaman has said that she seeks to arrive at a framework or a standard operating procedure after discussions with G-20 members and institutions based on their studies and research around the topic.
"We would definitely want to collate all this and do a bit of study and then bring it on to the table of the G-20 so that members can discuss it and hopefully arrive at a framework or SOP (standard operating procedure) so that globally, countries can have a technology-driven regulatory framework," she said.
In January 2022, Indian Prime Minister Narendra Modi sought global cooperation to tackle the challenges posed by cryptocurrencies. Later in July, the Finance Minister said no legislation is possible without significant international collaboration, while re-stating the RBI's known stance to parliament – ban cryptocurrencies to avoid a destabilizing effect on monetary and fiscal stability.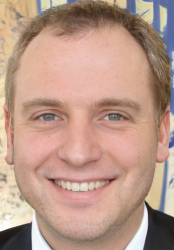 Latest posts by Luke Baldwin
(see all)