NFTs are pretty new, and a lot of people think that you need a lot of money to have one. However, this is not the case. Although there are NFTs that are in the thousands, it does not mean that all NFTs are unaffordable for people.
Well, what is the cheapest NFT you can buy, and where can you find it? This is what we will be talking about in this article.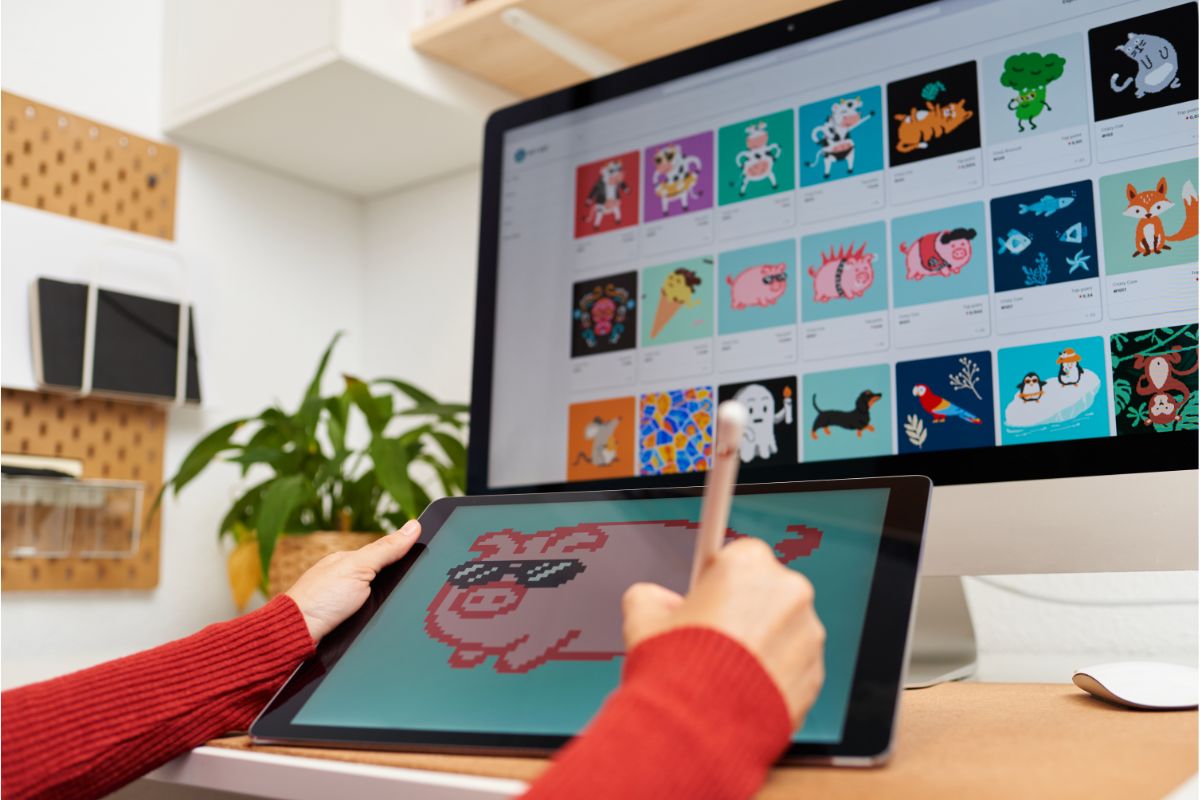 NFTs have become popular over the past year or so, and the market is continuing to grow. A lot of people think that the NFT revolution will start this year, with lots of people investing in them, leading to a lot of blockchain adoption.
Most NFTs are exclusive, but where do you find the cheapest? Let's get on with the article.
What Is An NFT?
A NFT stands for a non-fungible token, and it is a digital representation of a bought and real asset. NFTs have smart contracts, becoming a self-executing piece of software.
NFTs have different characteristics to a lot of assets, and this is mostly because they are entirely digital. NFTs are a blockchain token, so its digital ownership needs to be validated by using blockchain.
NFTs have been around for a couple of years, but they have really taken off in the past year, with high profile celebrities having purchased some. They are often displayed on the social media profiles of those who buy them.
What Is Blockchain?
A blockchain is a digital ledger that records transactions, and tracks assets in the crypto world. It is digitally distributed, and decentralized, meaning that it stores everything online, safely. It is necessary for having a NFT as an asset.
What Is The Cheapest NFT?
There are a few kinds of NFTs that you can buy that are extremely cheap. They represent assets, and they are pretty cool to own. A lot of NFTs are from popular culture such as games and media.
Axie Infinity
Axie Infinity is a fighting game, and it is blockchain based, meaning you can use NFTs to show your progress in the game. In this game, NFTs can represent land, and character assets. The game allows you to fight, and collect creatures called Axies in the game.
NFTs are used to represent anything of value within this game.
You also have the opportunity to get Axie Infinity Shards and Love Potion tokens in this game, which are in the crypto form. To get these tokens, you must play in Arena or Adventure mode in this game.
The infinity shard tokens in this game act as a governance token, meaning the more that you have, the more you can have your say within the game and game development. In this way, you are kind of owning an opinion within the game.
In terms of the price of the Axie Infinity Shards, it has been estimated by CoinCodex, that the decline of these tokens will mean they will cost 42.8 dollars.
The movement of the prices is closely watched, with the price of infinity shard's earning almost $130 a year. It is also estimated that this crypto asset will be worth $450 eventually.
For the mere price of $42, this NFT will increase in value in the coming years, but due to the decline currently, it is extremely cheap.
Lost Souls Sanctuary
Lost Souls Sanctuary has a range of sweet ghosts that have googly eyes, making a cool and personalized NFT for you to play around with. You can add items, add different hairstyles, and display a range of emotions.
Lost Souls Sanctuary has a marketplace on OpenSea, with over 10,000 items to buy.
There are almost 2,000 NFT owners of Lost Soul Sanctuary, where you can communicate and converse with other lost souls. The whole idea of this NFT is to use good karma for the good.
The price of these NFTs is pretty low, with the price of one NFT being $86. These NFTs are pretty popular, so be sure to get there quickly!
Secret Society of Whales
Secret Society of Whales is a pretty new community in the NFT industry. There are thousands of whale-themed NFTs to choose from, and you will need one to join the community. This is one of the most popular communities for people starting out with NFTs, as the price of these are super low.
Each whale NFT is completely unique, adding to the quality of this asset. They have random and unique features and traits, including different accessories, blowholes, and clothing. The whales differ in how unique they are, grouped into sections of rare, uncommon, and common.
The cheapest NFT for Secret Society of Whales is priced at $4, making it incredibly cheap, and great for getting on the NFT ladder.
PixelBeasts
PixelBeasts is a great place to find cheap NFTs. The artist of these NFTs is Yohei Nakajima, who has created over 10,000 different pixelated cartoon NFTs for you to select from. They have been turned into cartoons, and into digital assets worth money.
These pixelated characters have a unique appearance, looking similar to characters from 80s video games, such as Pacman. The amount of pixel blocks in each NFT is countable, defining the value and affordability of each NFT.
These NFTs are some of the most affordable NFTs in the world, with some of the cheapest being priced at around $50. They're also bound to increase in value due to the popularity of these NFTs.
Final Thoughts
NFTs are becoming some of the most popular digital assets in the world. They have been around for a few years, but their popularity has dramatically increased in the past years.
NFTs are great to build your personal, digital wealth, and to create sellable assets for you.
Thank you for reading!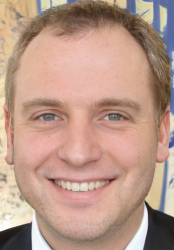 Latest posts by Luke Baldwin
(see all)