First off, if you want to carry out all your NFT transactions through Solana, we commend you on your decision.
Buying and selling through Solana has many advantages over Ethereum, and may even stay the course longer than Ethereum to boot…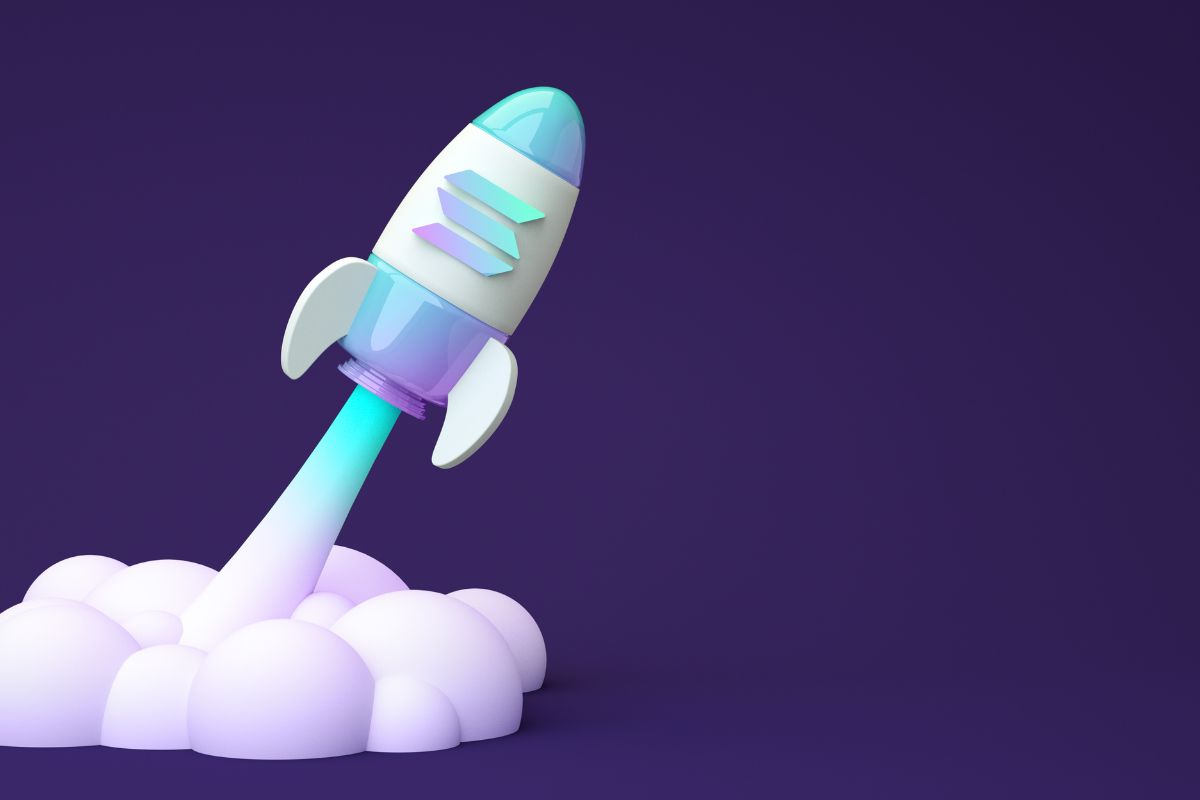 Thanks to Solana's timestamp method of evidencing an NFT's proof of history, transactions can be verified in a matter of fractions of a second.
What's more, it offers very low gas fees, and is way more environmentally friendly than Ethereum, which is so important in today's climate.
Anyway, to get trading in Solana NFTs you first need to know where to get them from, and that's exactly what this article is going to address.
Please feel free to scroll ahead to any section that jumps out at you. Here goes!
Solanart
Solanart was the very first fully-fledged marketplace for Solana NFTs, and today it remains the largest of such Solana NFT marketplaces.
There are loads of different collections to browse through, and there's a dedicated section on the home page that highlights what's trending right now, as well as a list of what's just been added.
There's also a handy statistics section which features a leader board of collections, together with details of the number of items in the collection, the market cap, volume traded, and floor price.
When you click on each collection from the stats page, you get a graph displaying average price, daily volume and daily sales.
The formatting of the site is very streamlined, and user-friendly, making it a breeze to find exactly what you're looking for.
You can filter your results to show the most recent additions, or list them according to high or low price.
Some of the NFTs look so cool you might not want to trade them at all!
When this article was written, Solanart had processed over 500,000 sales.
Of course, it does charge a fee for each transaction that takes place, but this is very low at just 3%, which appears to be a market standard.
Meanwhile, the listing fee is even lower, at just 0.02%.
DigitalEyes Market
DigitalEyes is also a great marketplace for Solana NFTs. There's some amazing artwork available, and something for every taste.
You can choose between buying from a collection, or buying from a specific solo artist.
It's pretty easy to find your way around the site, and trending NFTs are highlighted on the home page.
When you click on a collection to view it, you are presented with the floor price and trade volume of each NFT listed.
But the really great thing about the DigitalEyes marketplace is their resources section, which features handy guides and FAQ sections on buying and selling NFTs, which is just what you need if you're still new to the whole thing.
Another great feature is its calendar section, which tells you when new NFT artwork is coming out for sale.
And it even tells you what time it's due to come on sale, so you can prepare yourself in advance, and come in with a great bid before too many people get there before you.
Their usual service fee comes in at 2.5% on all sales, which is a fairly competitive rate. They also charge for listing an NFT (see also 'How To Price Your NFT'), and this comes in at less than 0.01 SOL. There may also be royalty fees to pay as well.
The important thing to remember about DigitalEyes however is that (when this article was written at least) they are still in their Beta stages, and this has implications for your NFT transactions…
Although the DigitalEyes Market does have verification procedures in place for NFTs available on their site, it is important to note that not all of the NFTs available have actually passed this verification process, and the available NFTs are divided into "Verifeyed" and "Unverifeyed".
Sadly, "unverifeyed" does not always simply mean that the verification is pending – and it could mean that the NFT has not met their verification requirements.
This is why DigitalEyes warns its users against scammers.
One of the reasons for so many "unverifeyed" NFTs on DigitalEyes is because there's usually very little in the way of sales history of their NFTs.
This is because some of the collections available pride themselves on being the first on-chain generative NFTs on Solana.
Solsea
When this article was written, Solsea had acquired over 38,000 NFT creators, and had sold over 42,000 NFTs. It has some really nice collections available, and you're sure to find something that catches your eye.
Solsea offers both public and private NFT listings, which is great if you happen to be friendly with a good NFT creator.
The star feature of Solsea is that it's the first NFT marketplace that enables NFT creators to embed licenses when they mint their NFTs.
And the great thing about this is that collectors know exactly what they're buying.
And another great thing about Solsea is how they have a guide on how to spot fakes, which is well worth reading if you're new to the game.
There's also a comprehensive FAQ section you can access.
Every fully minted and verified collection is given a rarity rank, which is very handy, in addition to other traits' statistics.
There is a 3% fee on every successful NFT sale, which is about standard, and artists can also set royalty fees.
The only real drawback to Solsea is that it has yet to enable NFT auctions and bids. Or at least it hadn't when this article was written. However, I'm pleased to report that this feature is in the works.
Wrap Up
To be perfectly honest, this article only scratches the surface of marketplaces to buy and sell Solana NFTs, and there are many more that might be worth checking out.
But at least now you have some excellent starting points.
All Solana NFT marketplaces have their pros and cons, but you'll soon learn your way around them all, and form a collection to be proud of, and ideally make some money along the way.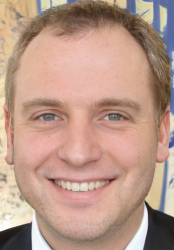 Latest posts by Luke Baldwin
(see all)