Cryptocurrency is evolving every day. Once something that was only heard about on the grapevine, millions of people are using crypto to invest in today.
However, when it comes to buying crypto, it can be pretty confusing for many.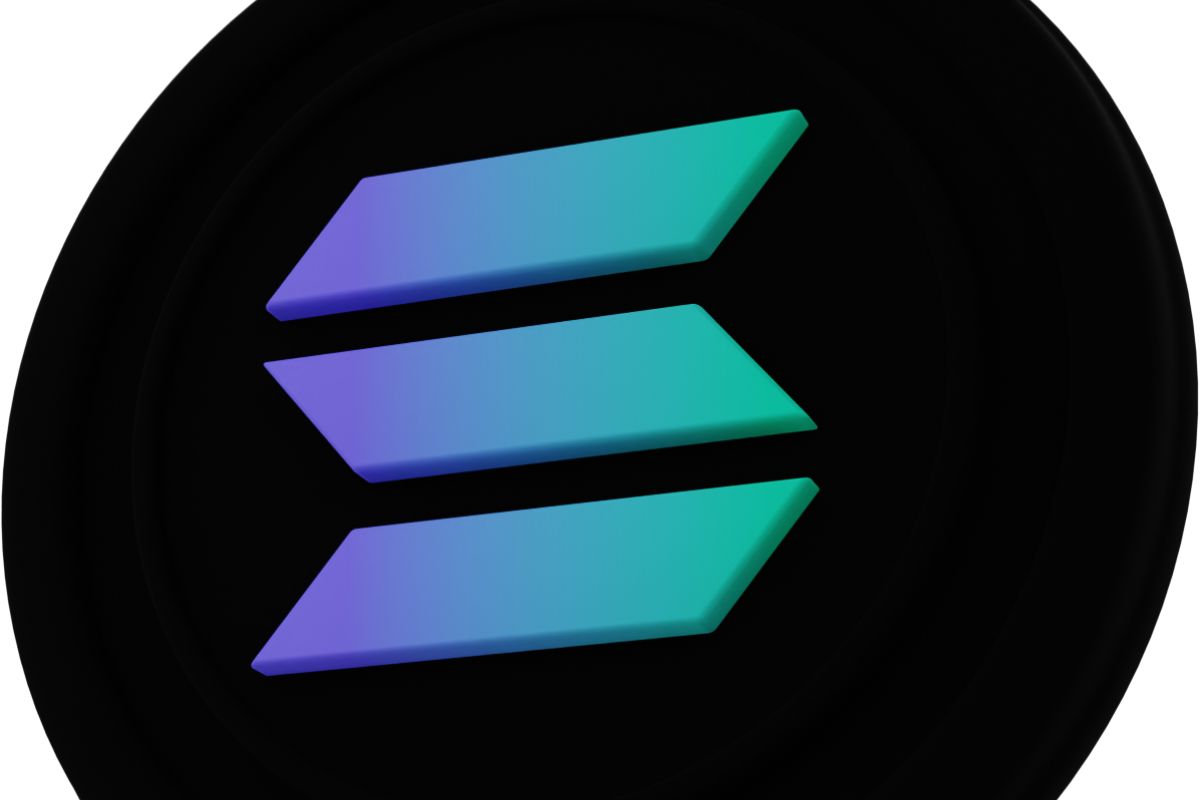 And, with more options than ever before to choose from, you may find it even more difficult trying to find where to buy crypto.
The good news is that buying crypto is not as hard as you may think. There are multiple platforms that make the process quicker and easier than ever.
One critical system in the world of crypto is blockchains. These are systems in which records of transactions made in cryptocurrencies, such as Bitcoin, are kept across multiple computers.
These computers are connected in a peer-to-peer network. 
One of the most popular and high-performing blockchains today is Solana. This supports crypto builders around the world when creating crypto apps.
Although a somewhat new smart contract platform, Solana has become one of the fastest-growing blockchain ecosystems in the world.  
The main reason Solana was introduced was to fight the challenges surrounding costs, speed, and scalability that have faced Ethereum. This has led to Solana gaining the imperious tag of "Ethereum Killer."
Although the altcoin has only been on the market for about two years, Solana token prices have grown by a mind-blowing 43,000%.
This has seen Solana's market cap expand to $31.6 billion. In the future, this uptake in token prices is expected to continue.
Therefore, it has become one of the most sought-after altcoins by investors in both retail and institutional sectors. 
It is forecasted that the price of Solana crypto will sustain its uptrend, and even increase significantly more, if its fundamentals stay stable.
If you're like many crypto enthusiasts out there and think Solana may be the right type of digital crypto for your portfolio, you will want to know how to buy it.
Read on as we discuss how and where to buy Solana. You'll be surprised by how quickly and easily it can take.
How To Buy Solana
Looking to buy Solana but with low fees? Aren't we all? The good news is that this is possible.
Below, we will give you a quick run through of how to buy Solana on the eToro Platform. This can be done with a minimum deposit of just $10. In just a few minutes, you can buy Solana coins!
Here's how:
Firstly, you need to open a crypto trading account.
Once your account has been opened, you need to deposit funds. You can choose between using a credit/debit card, PayPal, or via a bank wire. When you have set your payment method up, deposit a minimum of $10.
Now, search for Solana. All you need to do is type in 'SOL' or 'SOLANA.' Then, click 'Trade.'
Finally, it's time to buy some Solana coins! Decide how much you want to invest in Solana. Once you have made your final decision, click 'Open Trade' to confirm the action.
And, that's it! Easy, right? This was an example using eToro, but there are other platforms where you can buy Solana coins from. Let's explore these below.
Where Can You Buy Solana Cryptocurrency?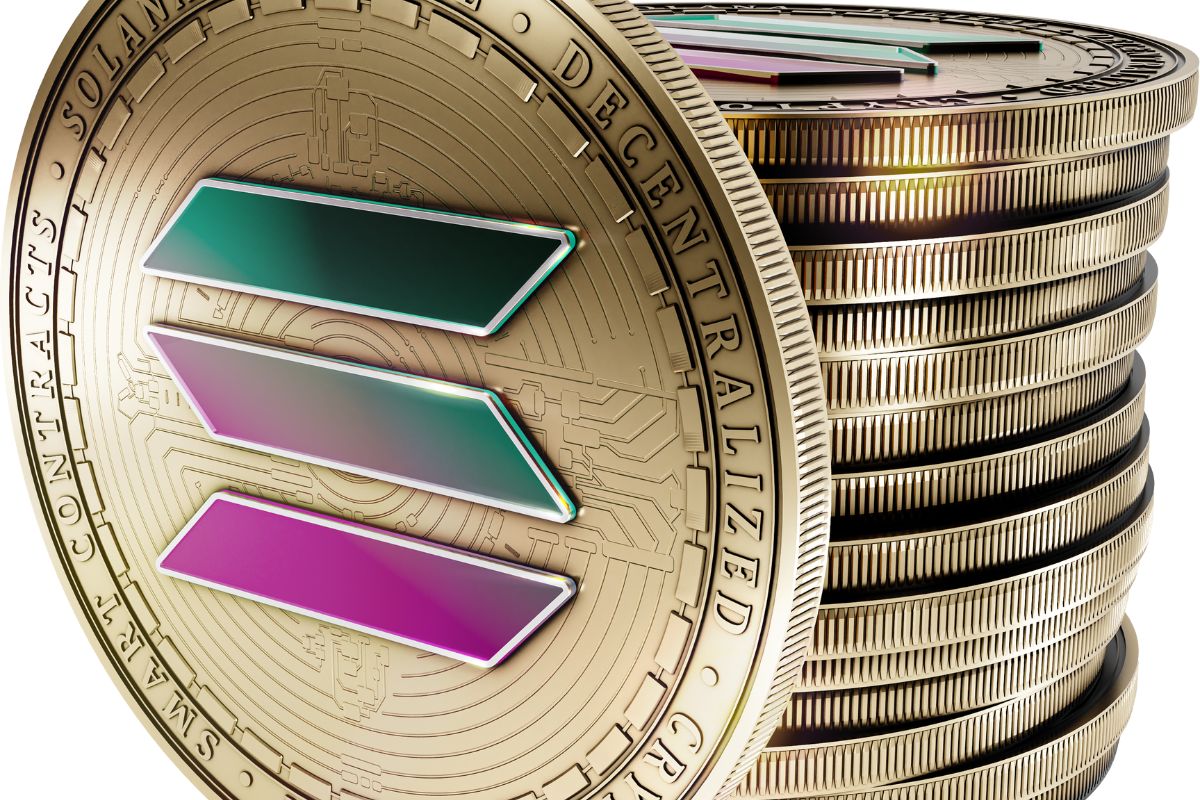 There are numerous crypto exchanges out there that provide Solana crypto via their platforms. However, some offer better deals than others.
Currently, the best exchanges to buy Solano crypto are:
Let's start by looking at eToro.
eToro
The best place to currently buy Solana is arguably eToro. This is because it is ideal for experienced crypto investors as well as novices.
It has a user-friendly interface, and its trading platform is rich in resources. Therefore, the platform is simple to navigate and has a whole host of advanced trading tools to take advantage of.
New traders will find the onboarding process quick and easy, too. Moreover, you only need a small minimum deposit of $10 to start buying Solana on eToro.
When it comes to buying Solana tokens on eToro, you have the option of either keeping its private keys or trading SOL CFDs in crypto-friendly countries.
If you opt for trading SOL CFDs, the order speeds are executed quickly. This makes it a great option for scalpers and day traders (see also 'Why Do Day Traders Fail?').
eToro is also rich with premium market research, analytic indicators, risk management tools, and educational content to make the user experience as streamlined as possible.
eToro is one of the best exchanges to buy Solana because it has retained competitive trading fees at all times as well as a fee structure that is transparent.
When you purchase Solana via eToro, there is only a fixed commission to pay. This could be 1% of your trade, for example.
Also, the exchange allows users to view all fees that are acting on your trade before you decide to buy.
There are many factors that make eToro a highly reliable crypto exchange. One is that you can have access to free wallets when you register a trader account with eToro.
You have the choice of leaving your crypto coins (see also 'How To Find New Crypto Coins') in eToro so they are stored in offline vaults, or you can move them to a noncustodial mobile wallet app for free.
eToro has a vast range of withdrawal and deposit methods. Included are credit cards, debit cards, PayPal and other eWallets, bank transfers, Neteller, Skrill, SOFORT for investors in the UK, and ACH for US investors.
eToro is also one of the most regulated crypto exchanges. In the US, it is regulated by the SEC and FINRA, in the UK by the FCA, and by ASIC in Australia.
Crypto.com
Another highly popular and quickly emerging crypto exchange is crypto.com (see also 'How To Delete Crypto.com Account'). Starting in 2019, crypto.com sells all the most popular and sought after coins, as well as many trading pairs.
As for buying Solana, crypto.com is a great place to purchase this crypto thanks to its superfast execution speeds.
The exchange's order processing and liquidity help to ensure the biggest buy and sell orders of Solana fill up quickly with no slippage whatsoever. 
As with eToro, crypto.com is also user-friendly. Therefore, it is ideal for both beginners to the crypto world and more experienced crypto investors.
Even if you're a complete newbie, the simple interface allows you to easily buy Solana instantly. Moreover, the onboarding process is straightforward, too. 
Its interface is extremely intuitive with superb features such as trading, risk management tools, and advanced research. This is all processed thanks to information from expert traders.
Crypto.com has very competitive trading fees. These tend to range between 0.4 and 0.04%. Also, CRO token holders have a 10% discount on fees if they stake over 5,000 CRO tokens on the exchange.
You can also stake and save Solana coins on the crypto.com platform.
The interest generated from this can vary widely and typically depends on the number of Solana tokens that have been staked and how long the saving or staking period has been. 
The crypto.com platform even allows users to borrow against their SOL holdings. You can borrow up to 50% of your Solana holdings and then loan is instant.
Therefore, it attracts more competitive interest rates and can be repaid in installments of up to one year.
Binance
Binance is another fantastic platform for buying Solana coins at low fees. It is one of the best to purchase SOL because of its liquidity. It processes over $2 billion worth of cryptocurrency trade every single day!
Furthermore, it is also easily accessible. And, that's all before we even consider Binance's competitive crypto trading fees that it continuously maintains. These are between 0.1% and 0.035%.
Binance has become hugely popular with people and entities who want to invest in Solana over a long period. This is due to the savings and staking options provided.
These allow you to earn doubly from your SOL investment. How? First, you make a profit off any interest made via staking and saving, as well as the value gains that are generated when Solana token prices begin to rise. 
The order execution speeds also draw many individuals into Binance. Its trading platform is advanced with excellent features such as analysis, risk management tools, and advanced trading.
Binance offers custody services for its users and clients, as all major exchanges do.
This means that, when you purchase Solana tokens on Binance, it can store the private keys in their offline vaults on your behalf. Furthermore, these are fully secure and free to use. 
If you do not want to use this crypto custody service, however, you can move your cryptocurrency to a free and noncustodial mobile wallet app with Binance known as the Trust Wallet (see also 'How To Sell Crypto On Trust Wallet').
Different Methods Of Buying Solana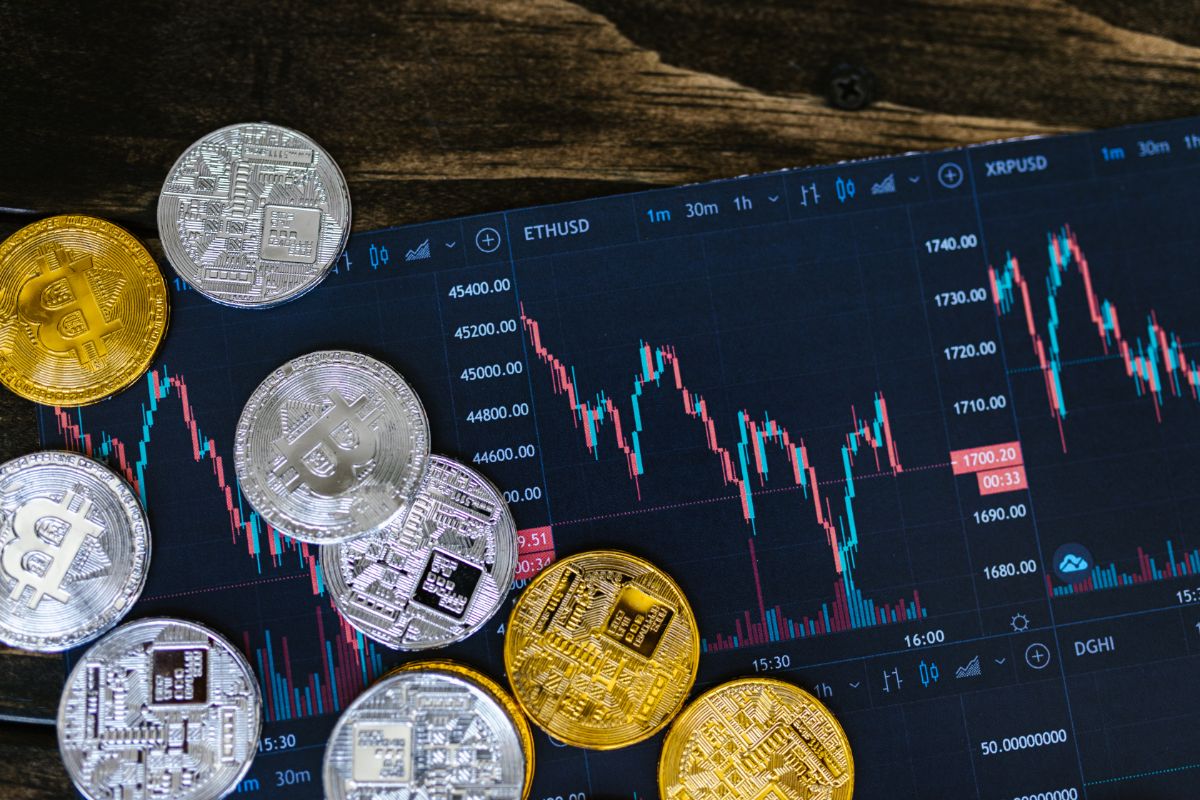 You can buy Solana in a few ways. The most common are via credit or debit cards, with a bank deposit, or via PayPal.
Let's explore some of the most commonly used ways of paying for Solana.
Buying Solana With Credit/Debit Cards
This is perhaps the easiest method when it comes to buying Solana cryptocurrency. The reason this is one of the most preferred methods is due to its easy accessibility.
As for the top exchanges to buy with credit or debit cards, these are eToro, Binance, and Crypto.com. But, it's important to bear in mind that each platform has different fees when using their services.
For instance, eToro does not charge any deposit processing fee when you use a credit or debit card. But, Binance and Crypto.com have a 4.5% and 2.99% transaction fee for all card deposits.
Buying Solana With A Bank Deposit
Bank deposits are one of the most used methods for paying into crypto exchanges.
The majority of crypto exchanges do not charge any deposit processing fees when buying Solana via bank wire transfers. Nevertheless, some banks may enforce a cash transfer charge.
The biggest benefit of using bank deposits to purchase Solana is that many exchanges have larger deposit limits. The only drawback is that you may have to wait a few days for the transfer to complete.
Buying Solana With PayPal
Most crypto exchanges will not allow you to buy Solana with PayPal. However, eToro is different from the rest of the pack.
It is one of the few crypto exchanges that allows you to buy Solana via PayPal.
Solana: Is It Worth Investing In?
Like most of the top cryptocurrencies, Solana has its advantages and disadvantages. Various factors mean that investing in Solana today could be very beneficial, but other factors may make you think twice before doing so.
If you look at the history of Solana, it has performed very well. This is why crypto enthusiasts and experts believe that Solana will continue to maintain this uptrend in the near future.
Therefore, Solana tickets are best bought today.
Then, there are the drawbacks. The ecosystem of Solana has been troubled by network outages in the past, and the possibility of an Ethereum merge and layer-2 networks has made many potential investors think twice about buying Sol tokens.
You need to consider various factors before buying Solana. Some of these factors are:
It is relatively new so can change suddenly
It has enjoyed an exceptional performance in its past, so this may continue
It is hugely dynamic seeing its token prices rise
It has great potential for future value gain
Considering all of this, Solana seems like a good idea, but as with any crypto, you never know what will happen in the future.
In Summary
As you can see above, you can buy Solana on many crypto exchanges. We have walked through our picks of the best sites to buy Solana from, in a hope that you can understand what Solana is and how to buy it.
As one of the world's fastest-growing blockchains with rising token prices, Solana is certainly worth buying if you're looking to add to your crypto portfolio today.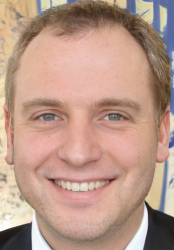 Latest posts by Luke Baldwin
(see all)