Check out the biggest breaking crypto market updates for today:
Cardano Network Quickly Recovers After Brief Node Outage
The Cardano network reportedly suffered a brief outage on Sunday that affected at least half of the nodes on the network.
The cause of this outage – which lasted only a few minutes – is yet to be determined. But the Cardano community has received the news of the outage with cheer, emphasizing the quick revival being an indication of the network's strong fundamentals.
Pi Lanningham, the CTO of SundaeSwap stated:
"The real takeaway for me is how impressively resilient the Cardano network is. Something took down ~60% of nodes and the network recovered in a few minutes, and continued producing blocks throughout."
Block-producing nodes on Cardano were temporarily affected, a Telegram broadcast message shows. Nodes are network stakeholders that maintain and process transactions on any blockchain and are very essential to any network's upkeep.
"There was a brief period of degradation," Rick McCracken, a developer building staking tools for Cardano, tweeted. "Most nodes impacted had gracefully recovered. No network restart was required."
Blockchain nodes have previously gone offline on networks such as Solana, with one such instance causing the entire Solana network to be disrupted for over seven hours in May, as CoinDesk reported. In a separate instance in 2021, SOlana validators had to restart the network to troubleshoot a network stoppage.
Reasons for node failure can range from an overload of transactional activity to faulty code. However, a quick fix can indicate strong fundamentals for the affected network.

The Cardano community is praising the quick revival, using it as evidence of Cardano being a better blockchain than Solana, which took several hours to restore the network when it faced multiple outages in 2022.
Cardano's native token, ADA, is up nominally in the past 24 hours.
Terra Lending Protocol Mars To Launch Mainnet
Mars Hub, a lending protocol originally on the Terra blockchain, is reportedly launching its independent Cosmos application chain on Jan. 31.

The Mars Hub mainnet will launch with 16 genesis validators, including Block Pane, Chill Validation, Chorus One, Cosmology and will include an additional 34 slots for permissionless validators post-launch.
According to the announcement, snapshotted users of Mars Hub on Terra Classic will be issued MARS tokens on the mainnet.
A total of 50 million MARS tokens will be delegated to genesis validators for the launch and returned to the community pool one month later. The statement said:
"This temporary delegation will help protect the network from attack by a rogue validator that could potentially accumulate a large delegation of MARS shortly after genesis and begin manipulating transactions on-chain."
The mainnet debut is the third and last phase of a three-step process that began with a private testnet for developers and some community members, followed by a public testnet. The first Mars outpost will follow on the Osmosis blockchain in early February.
MARS tokens will be made claimable by eligible addresses via an airdrop that goes live with the mainnet, unlocking 64.4 million tokens for those who held MARS during the two historical snapshots on Terra Classic. A snapshot is a file with the recording state of a blockchain at a particular time, including all existing address and transaction data.
The tokens will be available for six months after the launch via Station, Terra's new interchain wallet. Users who held MARS on Terra Classic will also inherit governance power.
As you may know, the collapse of Terra (LUNA) and its stablecoin, TerraUSD (UST), last May had a wide impact on crypto markets, hammering the prices of decentralized finance (DeFi) projects hosted on the Terra protocol, such as Mars Protocol.
South African Self-Regulatory Body Mandates Risk Warnings In Crypto Ads
South Africa's Advertising Regulatory Board, a self-regulatory initiative by the ad and public relations industry, has issued new guidelines that mandate crypto advertisers to display a warning about the potential loss of capital when investing in crypto.
It also mandates social media influencers and ambassadors to share only factual information rather than offer advice on trading or promising guaranteed returns.
The ARB is also seeking to tighten the rules for social media influencers who promote crypto.
"This is a wonderful example of an industry that sees the harm that could be done in its name, and steps up to self-regulate the issues without being forced to do so by government," Gail Schimmel, chief executive officer of the ARB, said in an emailed statement.
Crypto ads "must expressly and clearly state that investing in crypto assets may result in the loss of capital as the value is variable and can go up as well as down," said the updated ARB guidance.
Social media influencers and ambassadors should only share factual information rather than offer advice on trading or promising guaranteed returns, it added.
South Africa is the latest to seek to ensure crypto publicity is fair and honest. The U.K. is also proposing legislation to constrain crypto promotions. In the U.S., reality TV star and influencer Kim Kardashian recently settled with the Securities and Exchange Commission for $1.26 million for hyping ethereumMax without disclosing she was being paid.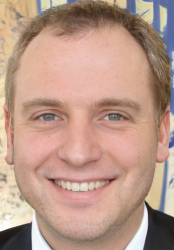 Latest posts by Luke Baldwin
(see all)