In a world where cyber attacks, malicious spam, hacking, and ID theft continue to grow, there's an ever-growing need to protect our assets.
In the cryptocurrency world, that includes keeping our digital assets safe and secure to stop people from getting hold of our coins and NFTs.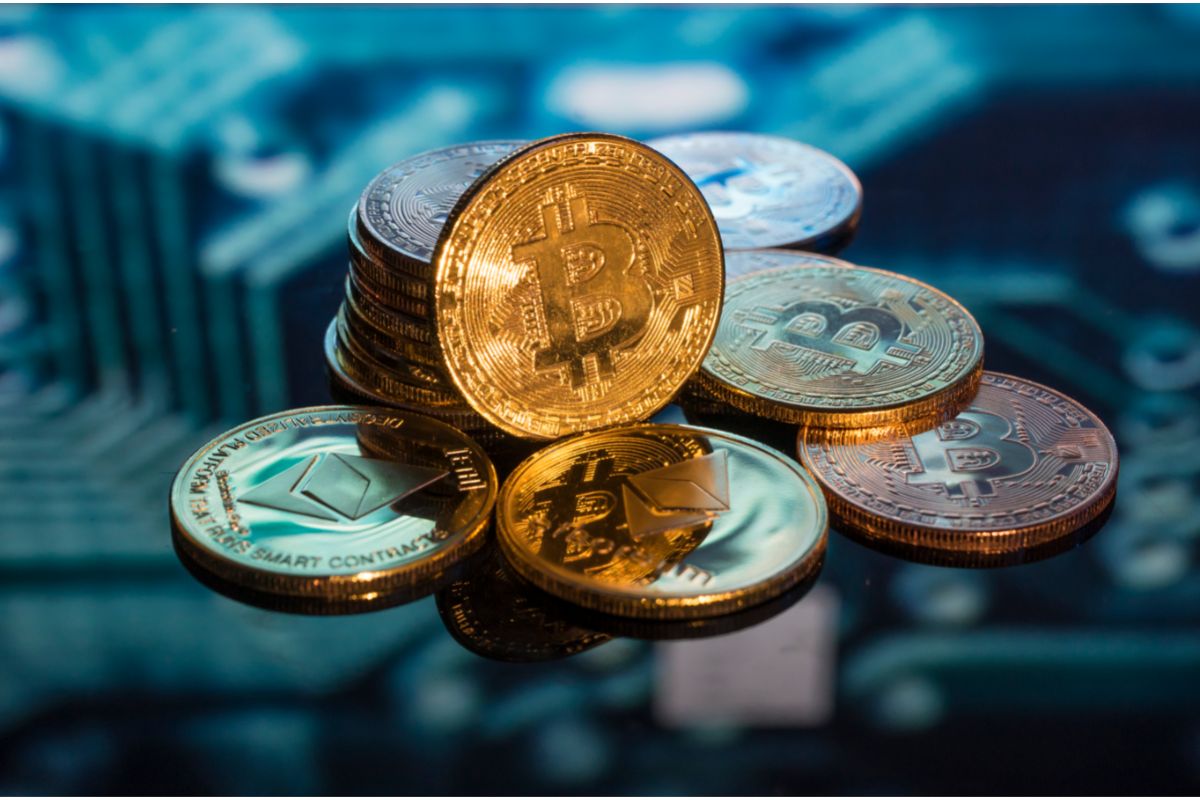 Luckily, amid this crisis, a new project arose that claimed to offer a solution. That solution was ID Coin.
Also referred to as My Identity Coin, ID Coin tags cryptographic blocks with a unique code that can be used to identify the rightful owner.
This helps reduce and hopefully, one day eliminate the possibility of someone stealing your assets.
With so much to offer, it's no surprise to see more and more people investing in ID Coin. The fact you're here would suggest you want to too.
If so, you've come to the right place. In today's post, we're going to show you exactly how to invest in ID Coins.
Stick around to learn more!
How To Buy My Identity Coin
Some Cryptocurrencies like ID Coin can only be purchased by using another cryptocurrency on a decentralized exchange. This makes the process a little bit more difficult, but we'll show you how to get it right.
To invest in ID Coin, you first need to buy Ethereum (ETH). You can then use the ETH to invest in Identity Coins.
In the following part of this post, we'll show you the step-by-step process you need to follow if you want to successfully invest in ID Coin.
The method we use can be used to help U.S residents purchase the coin through the Coinbase wallet.
Let's take a look!
1. Download A Coinbase Wallet
The first part of the process requires you to download a Coinbase wallet. This is required because you need a self-custody wallet to purchase My Identity Coin. Downloading a Coinbase wallet is pretty easy.
The Coinbase Wallet is accessible via a browser extension or mobile app. Simply head to the Coinbase website to download your wallet.
2. Choose Your Coinbase Wallet Username
Next, you need to set up your Coinbase Wallet. You'll be asked for a number of things when creating your wallet, with your username being one of the most important.
This username is what other Coinbase Wallet users will use to send you crypto. Of course, you can keep your username private if you wish, but you will still always need it to access your account.
Personally, we like to keep things nice and simple when choosing a username, so you might want to too.
3. Store Your Recovery Phrase
When you set up your self-custody wallet you'll be assigned a recovery phrase. This recovery phrase will be made up of 12 completely random words.
While this phrase may seem a little odd, it's actually crucial when it comes to accessing your crypto. Your recovery phrase is essentially the key to your assets.
Therefore, anyone that has the phrase can access your crypto. With that in mind, you need to keep your recovery phrase safe and secure. Don't share it with anyone.
Most people like to write their phrase down on a piece of paper before securely storing them away. People also tend to use Coinbase Wallet's backup features.
It's worth noting that Coinbase will never ask you for a recovery phrase. If you're asked for it, consider it to be spam.
If you lose your recovery phrase, you won't be able to access your wallet.
4. Plan And Understand Ethereum Network Fees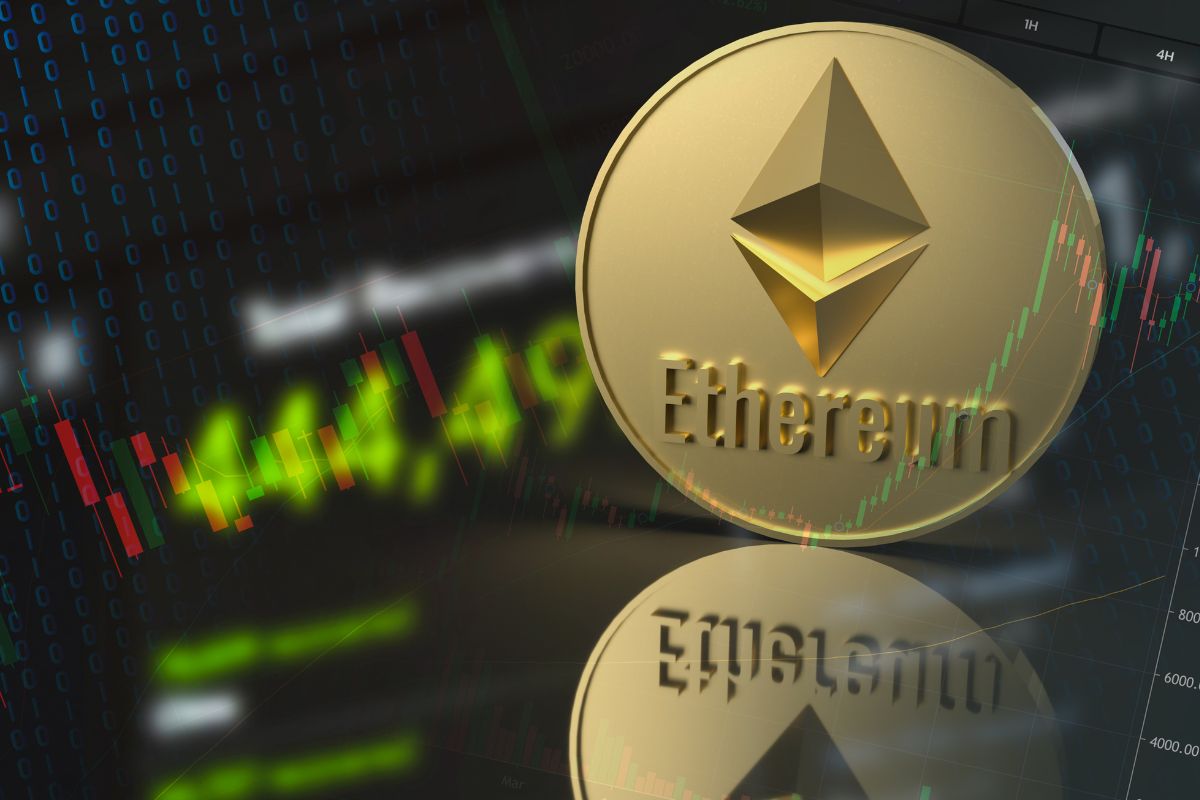 The next step in the process is to understand the network fees you could be faced with.
Fees can vary depending on how busy a network is, how fast you want the transaction to go through, and how complicated your transaction is.
When planning how much you're going to spend on Ethereum, take into account how much money you might have to spend on network fees.
A best practice is to set aside a decent chunk of money for any fees you might have to pay. The last thing you want is any unexpectedly high fees.
5. Buy Ethereum
You can now start to buy the ETH you need to purchase an ID Coin. If you don't already have a Coinbase account, you'll need one for this part.
Once you've set an account up, you first need to add a payment method to the account. After that, click on the icon that shows two arrows to see trading options (see also 'How To Trade Options On Webull'). You should then click on the "Buy" option (see also 'How To Buy Option On Webull').
From the list of available assets search for Ethereum. When you find it, tap on it to open the purchase screen.
Finally, all you have to do is enter the amount you want to buy, tap "Preview buy" and confirm the purchase.
6. Transfer Ethereum To Your Coinbase Wallet
Once you've invested in ETH, you need to transfer it to your Coinbase Wallet.
To do this, open up your Coinbase Wallet and click the + icon. Next, click on "Coinbase Pay" and choose the cryptocurrency you'd like to transfer, in this case, ETH.
Click the "Preview send" icon, confirm your details are correct, and press "Confirm".
You might now be prompted to enter a seven-digit code sent to your Smartphone. After confirming the code, your crypto will be transferred.
7. Buy ID Coin
The final part of the process is to finally invest in ID Coin.
If you're using the Coinbase Wallet on a browser extension, press the "Convert" icon, search for My Identity Coin, and input how much ETH you want to exchange for the coin.
Again, remember to leave enough aside for any transaction fees.
Confirm the purchase and fill in any other details to complete the transaction.
If you're buying an ID Coin on your smartphone, you can invest in the coin directly from the app. Tap the square symbol and select "Trade". From here, you can exchange your ETH for My Identity Coin.
To do this, press "choose coin" and choose My Identity Coin. From there, input the amount of ETH you want to trade and confirm the purchase by following the onscreen prompts.
Final Thoughts
At first, investing in an ID Coin might seem like a painstaking process. In all truth, until you know what you're doing it is. You can't simply head to an exchange and make a purchase.
Instead, you have to buy Ethereum first, transfer the coins to your wallet and then transfer them for ID Coins.
However, when you do know what to do, the whole process becomes much easier.
Luckily for you, in this post, we've shown you how to easily invest in ID Coin without any hassle.
Now you know what to do, all that's left for you to do is follow our instructions and purchase your ID Coins.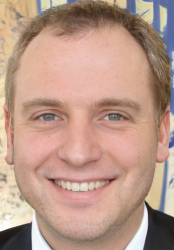 Latest posts by Luke Baldwin
(see all)