Selling and trading cryptocurrency may seem like a minefield to so many, but it doesn't need to be.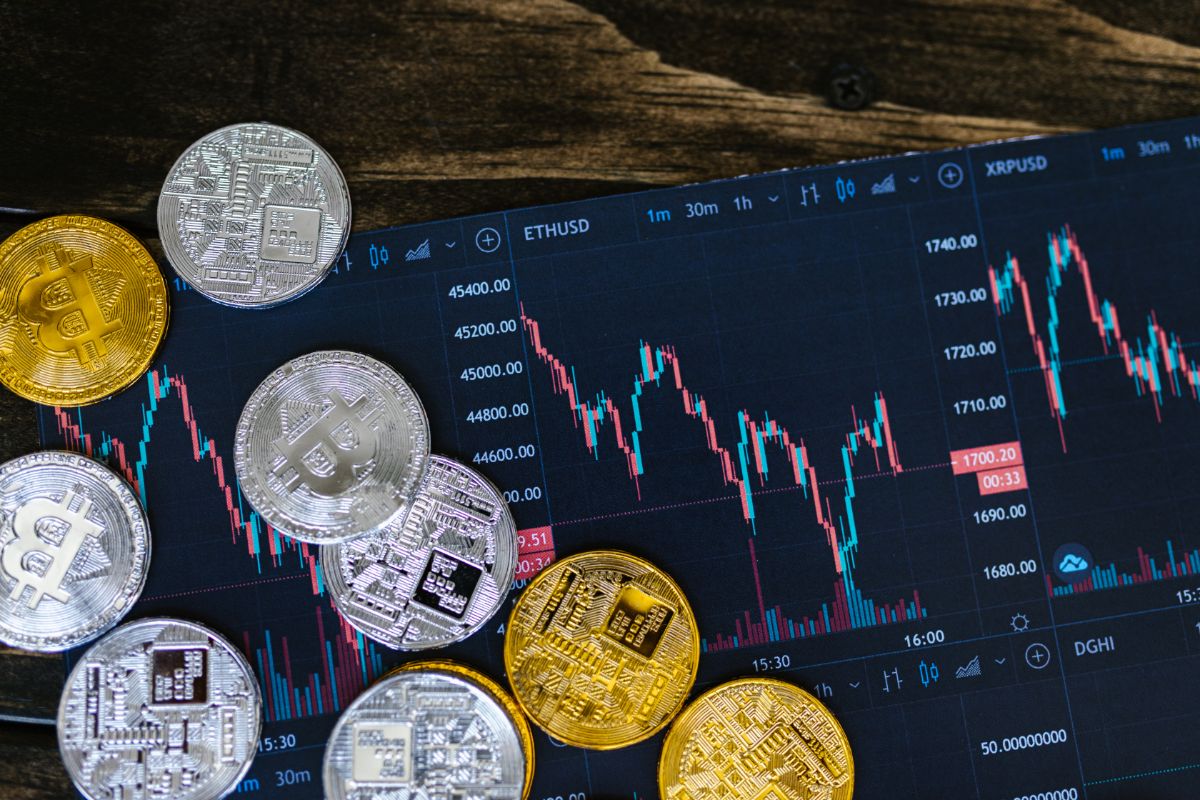 If you use the right platform, you will find that there are simple ways to sell crypto online. 
One such platform is crypto.com. This site allows users to keep track of the daily changes in market trends, whether they use desktops or the crypto.com app.
In order to sell cryptocurrency on crypto.com, you will need to set up a fiat wallet first.
This will then allow you to sell crypto for fiat money, so you can deposit your earnings into a fiat wallet.
Without a fiat wallet, you will only be able to convert crypto, rather than selling it, too. 
Today, we are going to guide you through the process of selling crypto tokens using crypto.com.
We will outline the method using a desktop and the iOS and Android apps.
We will also discuss the wallet options available with the app and how you can transfer your funds to your bank account or credit card. 
Let's get started.
Selling Crypto On Crypto.com Using Your PC
For many of us, using a PC is the best way to trade cryptocurrencies. If you prefer this method, you'll require a crypto.com exchange that is available on desktops.
You will need to use a Starter level or higher account to start trading crypto on the crypto.com platform.
If you use a Starter account, you will be required to input your personal details by the decentralized exchange. This is for added security for all of your transactions.
If you plan to go further with your cryptocurrency endeavors, it is recommended that you set up an Advanced account.
By using this level, you can take advantage of additional trading features that allow you to buy and sell with ease.
And, unlike a Start account, you will not need to re-enter your personal details before every single sale. 
If you decide to upgrade your account, you will be asked to verify it. After this, you can sell tokens and coins on the exchange network with relative ease.
Below is a guide on how to do just this:
Navigate to crypto.com/exchange and select "Log In" in the top right-hand corner of the page.
Enter your account log-in details to start using the platform for trading.
Head to the top left-hand corner of the desktop and click on the "Markets" tab.
Here, select the market where you wish your translation to take place.
Choose the transaction pair you prefer, and then select the crypto token or coin (see also 'How To Find New Crypto Coins') you want to sell. Then, choose the crypto you want to acquire.
Now, simply click on "Trade."
Navigate to the lower right-hand side of the window to select the order type you want to use. If the estimated value is satisfactory, click on "Sell" at the bottom of the page.
And, that's it! Once you have sold enough crypto, you can transfer your cryptocurrency that is stored in your crypto.com wallet.
Selling Crypto On Crypto.com Using An iPhone 
You can use the crypto.com iOS app to trade crypto easily and seamlessly.
This is quickly becoming the most popular method of buying and selling crypto, especially the fact that you can get a 30-day free trial with no transaction fees.
The app is user-friendly and arguably more streamlined than using a PC. let's see how easy the process is below:
Navigate to your account and choose "Balance."
Click on the "Trade" button.
Click on "Sell."
Choose the currency you wish to sell and click on "Crypto Wallet." This will begin your transaction.
Now, input the number of tokens you want to sell via the confirmation page.
Select "Confirm" at the bottom of the app's page.
Now, your fund will be stored in your crypto wallet, so you can continue trading online easily.
Transferring Funds To An External Source Using A PC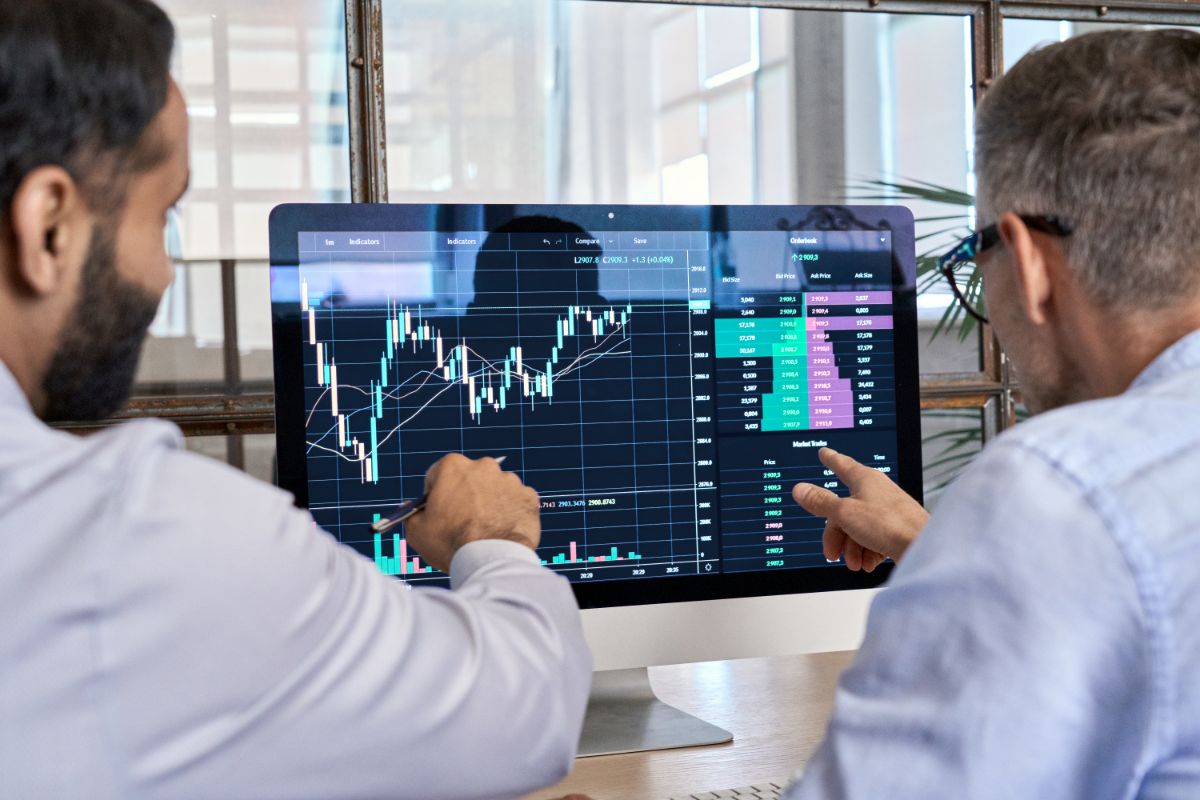 You can only move your currency from your online wallet to an external address with Starter or higher accounts.
Here's how:
After logging into your account, select "Wallet" in the top right-hand corner.
Choose what type of crypto you want to withdraw and then select "Withdraw."
Now, click on "As Withdrawal Address." Here, you will need to follow the instructions on the screen and enter the information required.
Once you have entered the information, click on "Save Address." From this moment, it will take up to a day for any changes to process. During this time, it will not be possible to make any withdrawals.
Next, select the withdrawal address from the drop-down menu. Select the withdrawal amount you wish to proceed with.
Click on "Review Withdrawal" to see your transaction information. Sometimes, withdrawal fees may be applicable.
Now, type in your Google and SMS verification codes.
Click on "Confirm Withdrawal."
Transferring Funds To A Credit Card Using An iPhone And Android
If you wish to transfer your funds to a credit card, you can do so using the iOS and Android app.
Here's how to do it:
Open your app and go to the "Balance" tab.
Select the "Trade" button.
Click on "Sell."
Now, type in the type of crypto tokens you wish to sell.
Select the option "Card Wallet."
Change the amount of tokens via the confirmation page.
Select "Confirm" to finalize the transaction.
By following this method, your credit card will be ready to sue at any time when you sell your crypto tokens.
In Summary
Buying and selling cryptocurrency on crypto.com is pretty straightforward. It's just a matter of preference when it comes to using a PC or the app.
Whatever device you use, crypto.com is a user-friendly platform, allowing you to easily sell crypto tokens to keep your wallet looking healthy for a long time yet.
Let us know what method you prefer best? We'd love to know!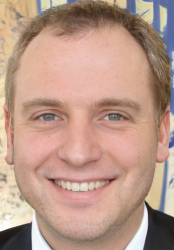 Latest posts by Luke Baldwin
(see all)