These days, there are many ways to buy and sell cryptocurrency. One method of selling crypto is to do so using Trust Wallet. This is basically a hot wallet.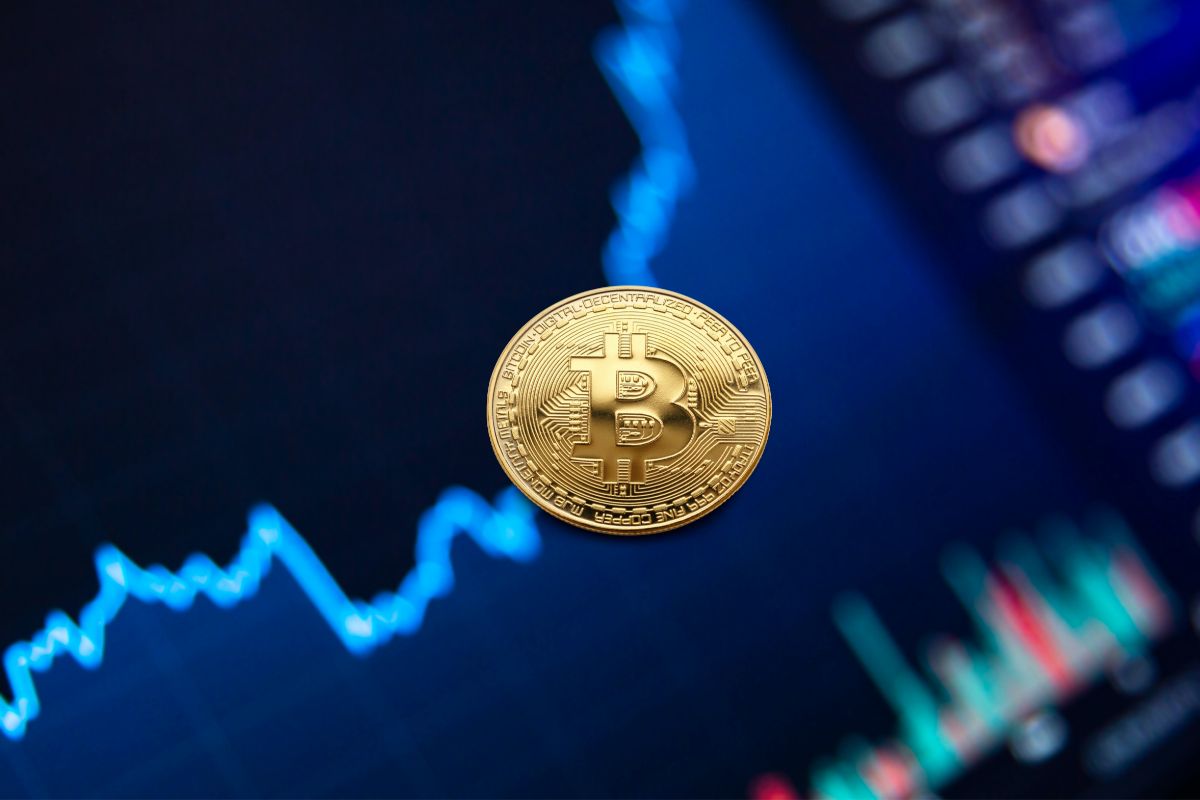 By this, we mean that it is always connected to the internet and allows you to store, send, and receive crypto tokens easily.
All hot wallets are linked with both public and private keys to help transactions go more smoothly and give users the best security possible. 
The main benefit of using digital wallets, such as Trust Wallet, is that you can offload any crypto you may have built up with immediate effect.
Being able to actively sell your cryptocurrency is very useful for traders who buy and sell tokens many times throughout any given day.
If you are looking to sell crypto, you can do so through Trust Wallet.
Today, we are going to guide you through the process of selling crypto tokens via Trust Wallet so you can do it as soon as possible. 
Let's make your crypto into a worthwhile investment.
What Is Trust Wallet?
Trust Wallet is an online wallet software, allowing users to store crypto coins and tokens stored in several blockchains.
Trust wallet integrates seamlessly with both centralized and decentralized exchange systems.
One example includes PancakeSwap. This enables users to convert their crypto coins and various tokens before selling them on. You can access PancakeSwap on both iOS devices and Androids via its app. 
When selling on these mobile apps, there are some distinctions, however. The principles, though, remain the same.
Selling Crypto On Trust Wallet – How To Guide
All in all, there are three fundamental methods of selling cryptocurrency on Trust Wallet. These methods are:
Perform a decentralized PancakeSwap exchange with another user.
Swap another user's cryptocurrency with a larger, more stable coin.
Use the centralized cryptocurrency exchange to put your coins up

Let's start by guiding you through the process of selling crypto coins via PancakeSwap.
PancakeSwap
Open up your Trust Wallet and input your 12 word recovery passcode.
Under your home screen, select the "Dapp" menu from the four available.
Once you have navigated to the popular or exchanges tab, you will be required to locate the PancakeSwap application.
Here, click on PancakeSwap.
Select "Connect Wallet" and wait for a pop-up to appear.
Choose the option "Trust Wallet application."
The Dapp menu will now open. Now, click on "Connect." Here, you will be sent to the home page that has your Trust Wallet.
Find the top token section and click on this. 
Select the token you wish to choose.
Enter the amount of crypto you want to swap. You can also click on "Max" to swap all of your remaining tokens.
Select the token of your choice.
Return the version to V2 and select "Swap."
A menu will now appear with the details of your swap. If you're happy with the estimates given, select "Confirm Swap."
Wait for the confirmation menu to appear on your screen. Once it is displayed, the network fees and further information will also show up.
Click on "Approve" and wait for the confirmation message to appear.
A pop-up message will be displayed showing a "transaction submitted" message.
Shut down your app and re-open your Trust Wallet app. Do this by entering your 12 word recovery passphrase.
Once your wallet is open, you should now see the tokens that have been updated.
If it is showing no change, simply wait for a few more minutes as the pending transaction completes. Then, pull down the menu to see any newly updated tokens.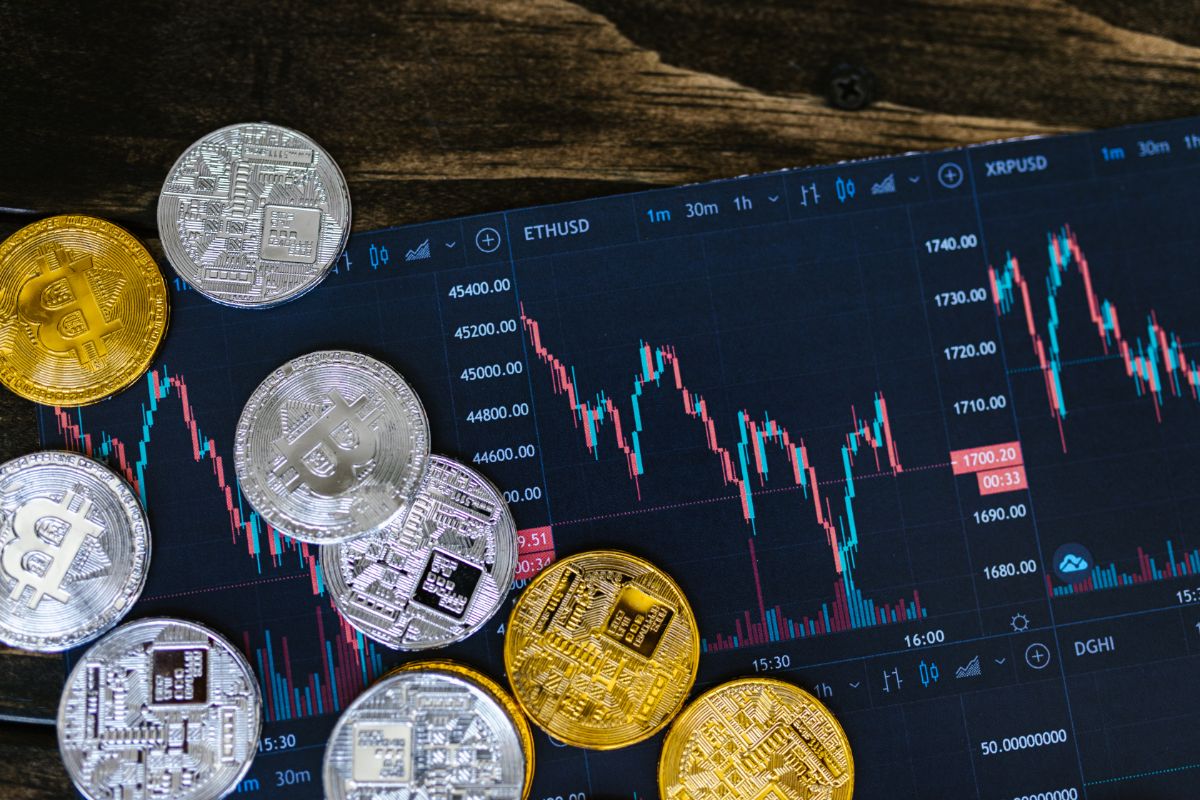 And, it's as simple as that! Currently, there are no direct ways of selling crypto on Trust Wallet, so you will have to sell through PancakeSwap or an exchange.
Why Use A Trust Wallet?
Trust Wallet has many benefits when it comes to trading cryptocurrency coins and tokens. Whether you're buying or selling, it is a great application to have at your disposal.
Here are the main advantages of using Trust Wallet:
You can purchase Bitcoin in less than five minutes.
It allows you to view your collectibles.
You can earn interest on the crypto you have in the wallet.
It is possible to exchange your cryptocurrency without going off the app.
You can store all of your NFTs and Art in one safe place.
It provides excellent security for your crypto against scammers and hackers.
You can easily track prices and charts in the crypto market (see also 'When Does Crypto Market Close?') via the app.
As you can see, Trust Wallet is an essential tool for any crypto trader.
Selling BNB On Trust Wallet
You may have noticed that you can not sell Binance on Trust wallet directly. However, there are ways to convert your BNB into fiat currency by selling it on.
Here's how to do that:
Navigate to the Dex feature in your Trust wallet. Here, click on BNB to convert the crypto into a BUSD stable coin.
Now, you can enter the desired number of BNB before clicking on "Swap."
Choose the slippage rate of your transaction you desire. Click on "Send."
Select the BUSD and withdraw this by clicking on "Send."
Now, a pop-up window will appear. Here, you will need to fill in the address of the recipient, or you can scan the QR code.
Choose the deposit option and select the BUSD within your BSB profile.
Make sure you are on the correct network to exchange. If so, copy the Binance receive and/or deposit address.
Paste this address into your Trust Wallet and then input the amount you wish to send.
Now, the BUSD amount will be sent to the BRB centralized exchange wallet.
Head to the desktop website of your personal Binance exchange wallet and select the withdrawal option.
In the top right-hand corner of your screen, the button "Withdraw Fiat" will be present. Here, type in the fiat currency you wish to withdraw and the BUSD amount.
Finally, click on "add new card" below the beneficiary section. This will allow you to withdraw money to send to your bank account.
In Summary  
You can sell crypto on Trust Wallet, but not directly. Follow our steps above and you will be able to transform your crypto into fiat currency today.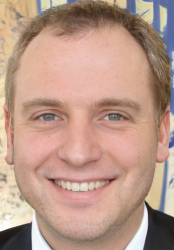 Latest posts by Luke Baldwin
(see all)