Have you ever heard someone discussing a gold IRA but you weren't sure how they worked? Then don't worry, because we have you covered.
This article will tell you everything you need to know about gold IRAs and how they work. By the end of this article, you'll have a great understanding of what a gold IRA is.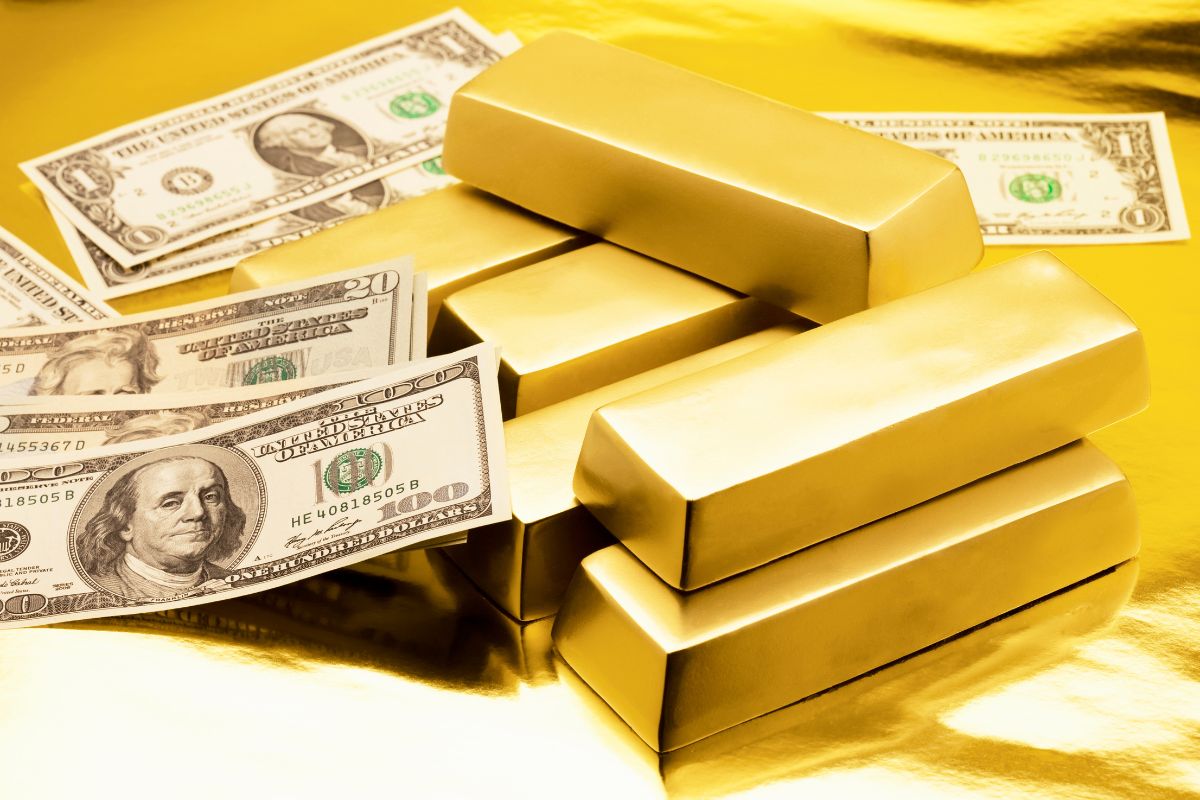 What Is A Gold IRA?
Before we go into too much detail, let's define the term gold IRA.
A gold IRA is an individual retirement account specialized so that investors can hold gold as a retirement investment.
With a gold IRA, investors can have bullions, coins, and other precious metals within their investment portfolio.
A gold IRA differs from your usual retirement account as a gold IRA can allow you to invest in gold.
You need to have your gold IRA separate from your average retirement account, but many rules and limits remain roughly the same for each.
While in a traditional IRA, you can invest in assets exposed to gold, only through gold IRAs can you invest in physical gold and other precious metals.
So with a traditional IRA, you can invest in gold mining companies, but not with the physical assets.
What Can You Own In A Gold IRA?
Although you can hold regular gold in your investment portfolios, there are strict rules regarding what gold and other precious metals you can store in your gold IRA (see also 'When Can And Can't You Own Gold In An IRA?').
If you purchase any gold bars, they need to have a percentage of 99.5% purity to be allowed as part of your gold IRA.
You can even include numerous gold coins, such as the American Gold Eagle, the American Buffalo, and other examples.
However, this doesn't mean that all gold coins are allowed.
If you find any Sovereign coins from the United Kingdom or South African Krugerrands, they cannot be stored in your gold IRA.
You cannot invest in gold collectibles to be invested with your gold IRA.
To better understand what you can own with your gold IRA, you should review a permitted list of objects with your custodian.
Your custodian will be able to help you understand what is allowed and what is not.
Is A Gold IRA The Only Way To Invest In Gold?
While a gold IRA will help you invest in physical gold, there are simpler ways to save for your retirement with gold-related assets.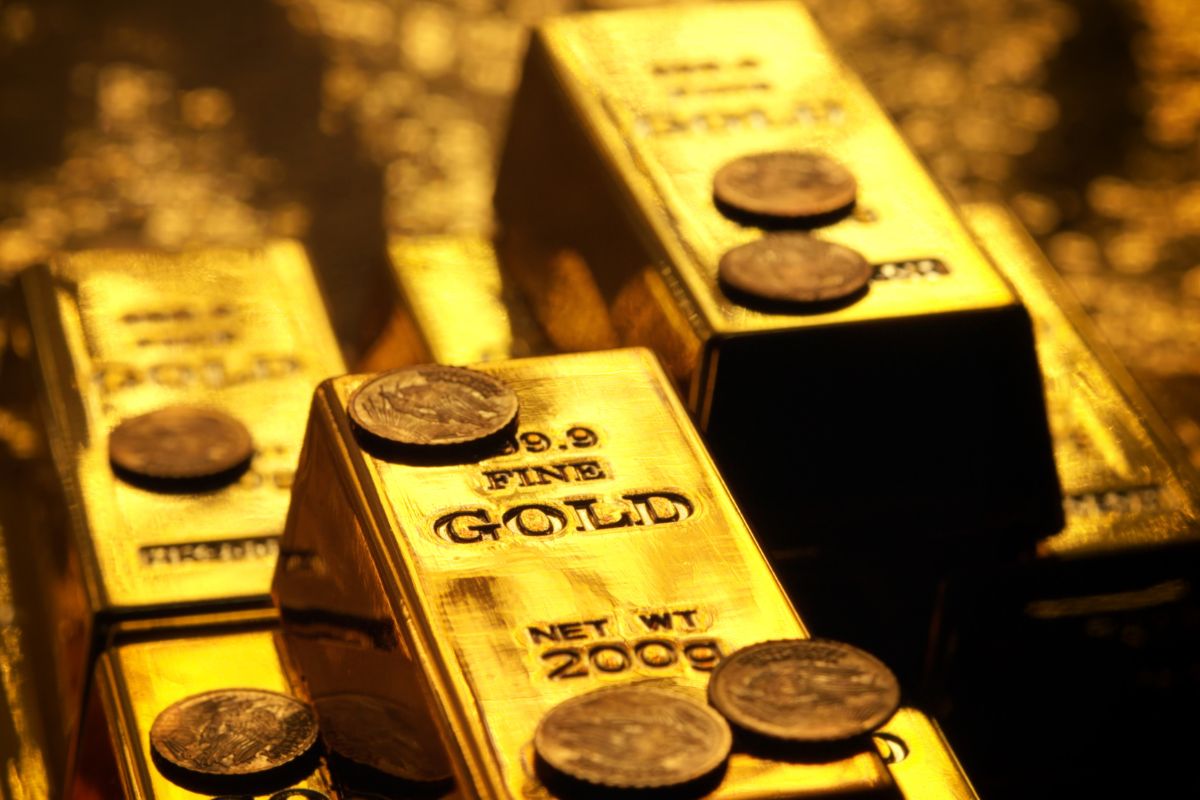 We briefly discussed these examples earlier, with stocks in gold mining companies and gold royalty companies. As the price of gold rises, then so do these firms, and their shares will become more profitable.
You can also buy gold ETFs, which are gold exchange-traded funds.
By using these funds, you can buy a basket of gold-related investments, including stocks in different gold mining companies.
In some cases, funds can even track the spot price of gold with their own trading strategies.
You may want to consider these options if you don't want to go through the trouble of setting up a separate gold IRA.
While you won't own the physical metal, you will still be able to invest in the stocks themselves, which will still help your retirement fund grow.
Different Types Of Gold IRAs
As with all investment accounts, you can find the gold IRA in different forms.
These include traditional gold IRAs, which are contributed to through any earnings grown on a tax-deferred basis.
The withdrawals from these accounts are typically taxed at retirement.
Then there are Roth Gold IRAs which have no immediate tax advantages.
This type of gold IRA is funded with money after-tax, so you will need to pay taxes once the money is distributed upon retirement age.
There are SEP gold IRAs which are much like their traditional counterparts in that they are available to both employees of small businesses and those who are self-employed.
In these circumstances, you will only be taxed on your withdrawals upon retirement instead of being taxed on any of your contributions.
Regarding SEP gold IRAs, contributions are limited by the IRS.
Are There Any Risks Involved With Gold IRAs?
As a general rule, gold has to be stored away and doesn't have any earnings.
Despite its industrial uses and how it's used to make jewelry, it is mostly regarded as a safe holder when times are tough in the economy.
Gold does increase in value during periods of financial strife, as the stock market experiences times of extended volatility. Despite this, it's not a viable investment opportunity.
Generally, investing in a traditional IRA in the stock market is a better idea than in gold itself. The value of gold doesn't move much during periods of financial stability.
It appears gold doesn't have as much value as it's traditionally perceived, so it should only really be invested if you understand how it works.
How Do They Work?
While we have briefly discussed the type of gold IRAs (see also 'The 5 Best Gold IRA Companies For Smart Investing') and what you can store, you should also know how they work.
We have mentioned custodians before, and because of that, I should explain more about who the custodian is.
Typically, the custodian is either a bank or a brokerage firm that will manage your account.
Due to the need for a custodian, gold IRAs tend to charge extra costs that you wouldn't find in an average IRA.
These include account setup, custodian maintenance, seller, storage, insurance, wire transfer, or cash-out fees.
Overall, many of these funds depend on your type of account and on the type of custodian you have. However, you should consider a gold IRA's (see also 'How Much Can You Put In A Gold IRA? [An Investor's Guide]') expenses before investing.
Final Thoughts
Overall, gold IRAs are a unique type of individual retirement account.
A gold IRA could be of interest to you if you have access to gold or if you are interested in purchasing gold or precious metals in the future.
If you're interested, consider doing some more research and see if a gold IRA is the right one for you.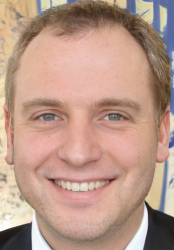 Latest posts by Luke Baldwin
(see all)