The cryptocurrency industry is growing every year at an exponential rate. From Bitcoin to Ethereum, there are many types of crypto to add to your wallets.
Cryptocurrency is, essentially, encrypted data that is regarded as a unit of currency.
Monitored by peer-to-peer networks known as blockchains, crypto tends to be very safe to use, whether that be buying, selling, or the transferring of funds.
One of the fastest growing and most popular choices in the crypto world is Litecoin.
Litecoin is typically in the top five of cryptocurrencies and it is the only alt-coin that has had more than a 2000% spike regarding its value.
The fact that Litecoin is also a decentralized currency means that payments are instant across the globe.
Litecoin offers very good security as well as control to investors with its own blockchain. It also works on crypto frameworks that are incredibly innovative.
With certain flaws in Bitcoin's blockchain technology, Litecoin has been developed to not suffer the same issues. After Bitcoin, Litecoin is the only crypto that has continuously increased in value.
As with any crypto, storing Litecoin safely and securely is essential. As the crypto industry becomes more and more innovative, the wallets that contain cryptocurrency need to be wholly secure.
Therefore, you will require the best Liteocoin wallet.
With many Litecoin wallets available, we want to make the process of choosing one easier for you.
Below, we have chosen and reviewed the best Litecoin wallets so you can continue to invest in Litecoin with security and confidence.
Best Litecoin Wallets - Reviews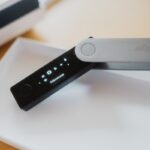 We start with this multi-currency custody-free Litecoin wallet from Atomic.
Supporting over 300 other types of coins and tokens, Atomic is a great option if you invest in a number of alt-coins.
This wallet allows you to manage, exchange, secure, and buy XRP via its super user-friendly interface. All of this is protected by a mnemonic seed, so you can have complete control over your funds.
Atomic wallet is certainly multi-platform. It is available for the majority of operating systems such as Windows, macOS, Android, and Linux.
When it comes to security, Atomic only allows you to have full security and access to your funds.
It implements on-device intelligence, and all private keys are stored on your computer and/or your smartphone.
You can also set your own password for full privacy protection.
There are zero fees associated with using the Atomic wallet, as it is a freeware that also generated a wallet address unique to you.
You can easily exchange Litecoin for over 60 cryptocurrencies and its in-app buy option (see also 'How To Buy Option On Webull'), powered by Simplex, allows you to purchase Litecoin as well as Bitcoin, Ethereum, and with a credit card.
The charges for using a crest card, however, come in the form of a 2% fee.
Pros
Multi-platform - Atomic supports over 300 coins and token without needing to navigate to other platforms
24-7 support - there is always help on hand if needed, with an average reply time of about 1 hour
Very secure - all of your funds and information is stored safely and securely
Cons
2% fee charged for using credit cards - there are zero fees apart from buying currency with a credit card
Next, we have a wallet that allows you to trade, store, and spend Litecoin with ease. You won't have to use separate platforms with this all-in-one package.
CryptoWallet allows you to order a debit card so you can connect your LTC funds and then use them in store and/or online.
This also means you can pay your bills with digital currency or even make bank transfers using a unique IBAN generated by the wallet.
CryptoWallet allows users to securely trade Litecoin, Bitcoin, Ethereum, Ripple, and Tether with all of these currencies stored in connected wallets via the simple-to-use app.
Moreover, the funds in this wallet are insured thanks to being protected by BitGo.
Users can enjoy 24/7 customer support if any issues arise. And, a two-factor authentication (2FA) and multi-sig result in a highly secure crypto wallet.
It is possible to buy fiat cash in the CryptoWallet app, and it also supports EUR and GBP fiat currencies. If you sign up more users, you could even earn additional money.
In fact, it is possible to get an amount (usually a small percentage) of their card translation fees whenever they use them in the future.
Pros
All-in-one wallet - can store, trade, and spend Litecoin easily
Protected by BitGo - Funds are completely insured for safe use
24/7 customer support - always help on hand if you need assistance with any issues
Cons
It is a custodial crypto wallet - users do not have solo control over their keys or passwords associated with their Crypto accounts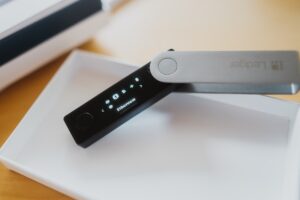 Ledger Nano S is one of the most popular Litecoin wallets out there. It can be used offline and is the preferred choice for those looking to store their crypto for relatively long periods of time.
Thanks to its smaller size, Ledger Nano S is easily portable and perfect for those on the go. Another reason it is so popular is its affordability.
It is much cheaper than most other wallets, and it can store many types of cryptocurrencies.
So, if you intend to store Litecoins for the sole purpose of an investment, Ledger Nano S may be the best choice for you.
One of the best features of this wallet is an attractive built-in display.
The display is pretty small because of the wallet's smaller design but it is easy to use and clearly details all transactions taking place.
Therefore, users can first confirm transactions in order to process them.
Ledger Nano S supports different currencies, with support for around 30 currently available.
Because of this, users can exchange and buy new cryptocurrencies with ease.
When it comes to security features, this Litecoin wallet is top-quality. Because it's a hardware and offline wallet, it is extremely secure.
It uses Universal Second Factor (U2F) authentication for additional security, so your funds are kept safe at all times. Furthermore, your personal data is always stored in an isolated space thanks to private keys.
Pros
Multi-currency support - can exchange and buy new cryptocurrencies easily
Very secure - many security features to keep your crypto safe at all times
Attractive built-in display - small but very easy to understand with an OLED HD display
Cons
This wallet is not free - hardware wallets like this are generally the most pricey options
Installation process is a little complicated - other wallets tend to be easier to set up and are better for faster trading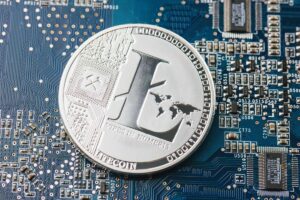 Litecoin Core is one of the very best crypto wallets for investing in Litecoin. Why? Simply because it is the official wallet developed by Litecoin.
This impressive crypto wallet boasts an array of security features and its ease of use is one of the best. For added security, Litecoin Core gets synchronized with the whole blockchain.
This desktop wallet has become very popular across the world, with one of the biggest reasons being that it is completely free to use.
With zero fees, it is one of the best options for those looking to keep their Litecoin in a safe place.
As we touched upon, the interface of this wallet is easy to use. When using this wallet, the entire desktop will transform into the wallet for easy-to-see use.
Moreover, the private keys are also stored on the same page.
Pros
Free to use - no hidden fees or costs, making it a great choice for those not looking to spend anything extra
Official Litecoin wallet - developed by Litecoin to store the cryptocurrency securely
Easy to use interface - simple layout and easy to navigate, even for beginners
Cons
Only available on desktops - not currently supported on other devices
Somewhat slower - synchronizes with the entire blockchain, making it slower to use
Last but not least is the very popular Trezor crypto wallet. Trezor is actually one of the earlier crypto wallets on the market today.
It began when Bitcoin first became prominent and users started to worry more about their crypto's security.
The answer to many people's crypto security prayers was Trezor, the world's first hardware wallet.
Originating in the Czech Republic, Trezor was made by a company known as SatoshiLabs. Today, Trezor supports more than 6 cryptocurrencies, with LTC being one.
The currencies it currently supports are BTC (Bitcoin), NMC (Namecoin), DOGE (Dogecoin), ETH/ETC (Ethereum/Ethereum Classic, ZEC (Zcash), DASH, and LTC (Litecoin).
The display of Trezor is pleasingly simple to navigate with a small OLED screen.
On this scream are nine-digit pin codes that are randomly generated, as well as a 24-word recovery seed.
Together, these keep your crypto funds safe in an offline space.
As you can guess from its small OLED screen, the whole wallet is lightweight and portable. In fact, many users compare it to the Ledger Nano S.
With three colors available (gray, white, and black), there is a design to suit most people. But, most importantly, your funds will remain secure at all times.
Pros
Proven track record - the world's first hardware wallet so it has a reliable history of security
Multi-support - supports a number of cryptocurrencies so you can keep them all in one place for convenience
Compact - lightweight and very portable
Cons
Expensive - as a hardware wallet, you will have to fork out about $100 to use this crypto wallet
Buyer's Guide
When you are considering Litecoin wallets, there are a number of factors you need to keep in mind.
From its ease of use to its level of security, you need to consider these aspects to ensure you choose the best Litecoin wallet for your needs.
Read through our list of features and factors to look out for in crypto wallets below so you can make an informed decision.
Litecoin Wallet Types
There are different types of Litecoin wallets available. These are:
Hardware wallets
Mobile app wallets
Desktop wallets
Web wallets
Hardware Wallets
These resemble a USB or flash drive and tend to be pricier than other types. A hardware wallet gives you the option of a physical space to store your private keys.
Therefore, you can access your cryptocurrencies that are kept on the blockchain easily.
To access your private key, you just need to plug it into a compatible device, such as a laptop or PC. This is regarded as one of the safest ways to store Litecoin.
Mobile App Wallets
You are almost spoiled for choice when it comes to mobile app wallets and storing Litecoin. Some mobile wallets only provide storage, whereas others offer the option to buy, sell, trade, store, and do more.
You need to study the safety of the wallet. Some only offer the basic option of 2FA, but others allow for whitelisting (see also 'What Is An NFT Whitelist?') and more.
When looking for the best Litecoin wallets, you need to find one that is multifunctional. In other words, it should allow you access to your portfolio in numerous ways.
Look for a mobile app that is licensed or at least approved by a regulatory organization.
Desktop Wallets
Desktop wallets are not the best option for many as you need to download software onto certain devices such as PCs or laptops.
Moreover, you will need to secure your own assets with a desktop Litecoin wallet.
You can only sell or buy LTC tokens on the device with the downloaded software installed.
Because cryptocurrency prices fluctuate alarmingly at i#times, you could miss out on caching out for a profit if you are not near your device at the right time.
Web Wallets
Web wallets may not be the most secure and safest way of storing Litecoin but they are certainly convenient. The level of security behind these web wallets, however, tends to rely on the provider.
All of these wallets have their pros and cons. It is up to you to determine what is best for your needs.
Security
It goes without saying, but the security of your cryptocurrency is of paramount importance when stored in a wallet.
This is why you need to study the security features of different wallets to ensure your funds are kept safe at all times.
Some wallets offer two-factor authentication. These are the most secure, as your wallet will require authentication from a second device. This reduces the risk of any remote hackers accessing your crypto funds.
Compatibility
If you are investing in different types of cryptocurrencies, it's best to find a wallet that is compatible with these different currencies.
While you can have separate wallets for separate types of crypto, it is far more convenient to use just one and keep them all secure in one place.
Interface
A user-friendly interface is always a welcome bonus when using a crypto wallet.
Whether the display is big or small may not matter as much but with a clear interface, you are more likely to understand the wallet with ease, even when beginning in the world of crypto.
Portability (size)
If you're regularly on the go but wanting to keep track of your crypto, you will want a wallet that is easy to transport.
Therefore, look for something that is easy to carry and not too bulky. These will also have smaller displays that are typically easy to navigate.
Back And Restore Features
Cryptocurrencies are not like physical currencies. Therefore, storing wallets need to have a backup and restore feature for added security.
Such a feature allows for lost transactions to be restored in the future if any issues may arise.
24/7 Support
Most people prefer to use wallets with 24/7 help these days. This helps increase the satisfaction of users as they can be sure of any help that is needed. Less inconvenience means happier customers.
Frequently Asked Questions
How Do I Add Coins To My Litecoin Wallet?
It is possible to fund your Litecoin wallet by simply sending LTC token to the wallet. You can also use a crypto wallet exchange to purchase Litecoin.
The fund can be exchanged via a bank transfer or using a debit card. You can also simply buy Litecoin using a debit card if it's easier for you.
What Mobile Apps Support Litecoin?
There are many apps that currently support Litecoin such as the CryptoWallet app, the Ledger Live Android app, and Jazz.
By simply downloading these apps, you can safely store your Litecoin easily. The best apps offer high protection and are very secure.
Some, like the CryptoWallet app allow you to spend your crypto in stores as well as online, too.
There is also the Litewallet app that has an easy-to-use interface and it is ideal for beginners. However, you can only keep small quantities of LTC on there.
There are a number of mobile apps that support Litecoin, but some are better than others. Do your research first before deciding on what is best for you.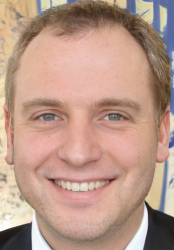 Latest posts by Luke Baldwin
(see all)