eTrade is among the biggest and most famous investing websites in the world. Since its inception in 1982, the firm has assisted consumers in making investments in a wide range of items.
Even though its prominence has not waned, many are nowadays wondering whether it allows investors to buy, sell, and trade cryptocurrency.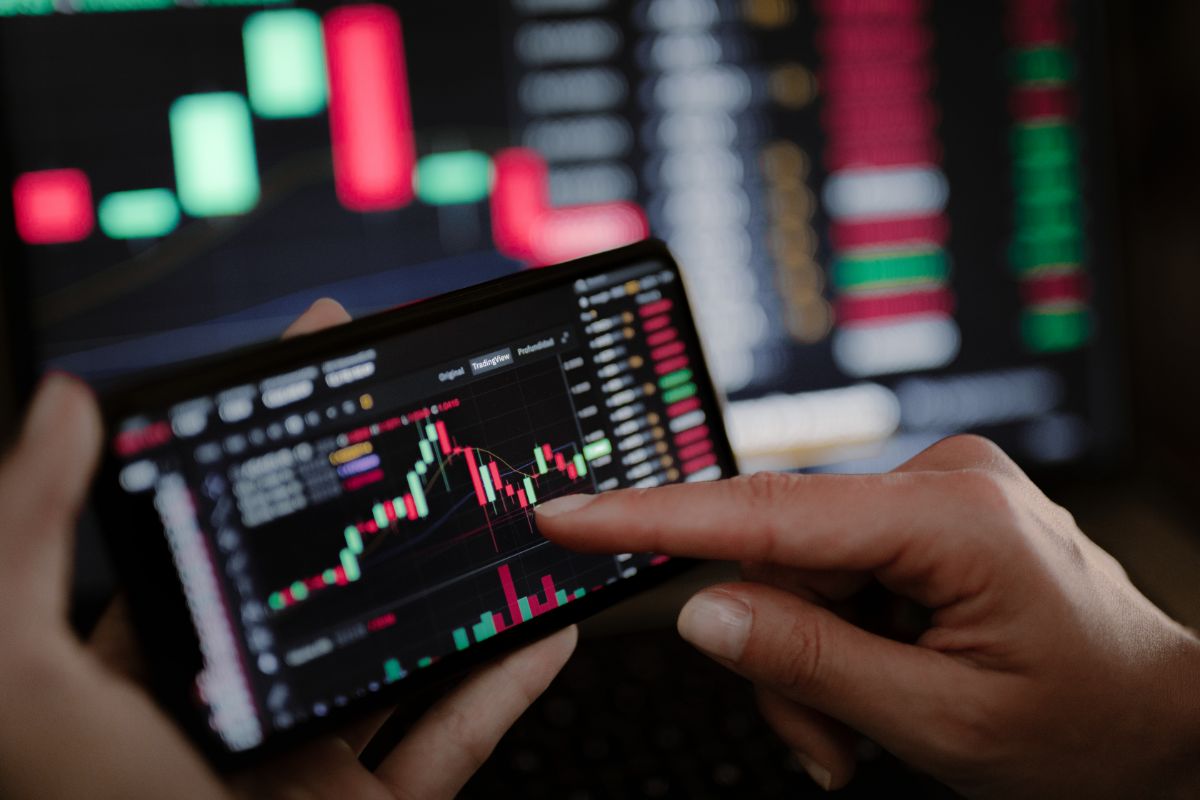 To give you a quick answer: no, eTrade does not have the option to generally invest in crypto in a straightforward way like other crypto marketplaces.
However, even though you can't buy, sell or trade big coins like Bitcoin or other popular altcoins on eTrade, you can still become involved in the cryptocurrency market through it in a less direct way.
So, let's have a look first at what eTrade can offer and then move on to suggesting some alternative websites where you can buy cryptocurrency directly.
Crypto Options On eTrade
On eTrade, the best way you can access cryptocurrencies is through cryptocurrency-focused assets like mining corporations, and ETFs, which are accessible both for BTC and ETH. Here are some crypto investing opportunities accessible through eTrade:
Coinbase Global, Inc. (COIN)
ProShares Trust – ProShares Bitcoin Strategy ETF (BITO)
Grayscale Ethereum Classic Trust (ETCG) and Grayscale Ethereum Trust (ETHE)
Grayscale Bitcoin Trust (GBTC)
Overstock.com, Inc. (OSTK)
MicroStrategy Incorporated (MSTR)
Osprey Bitcoin Trust (OBTC)
Paypal Holdings, Inc. (PYPL)
Grayscale Horizen Trust (HZEN)
Marathon Digital Holdings, Inc. (MARA)
ETF: What Does It Stand For?
ETF is an abbreviation for exchange-traded fund, a form of "safety net" for investors who do not want to directly invest in specific segments of the market such as an index, an industry, a product, or other types of assets like crypto.
ETFs can be bought and traded just like you would traditionally trade stocks.
Furthermore, ETFs can be used by any individual who wants to, for example, invest in a stock they are not in a position to invest in the traditional way, and cryptocurrency exchange-traded funds were launched in late 2021 to accommodate the respective needs of the average crypto investors.
This way, people who do not want to directly invest in crypto can enter the cryptocurrency market without directly buying tokens, but by owning ETFs.
Whenever someone invests in an exchange-traded fund, they are not purchasing the asset directly, but rather a share in a corporation that maintains holdings in that asset.
So, with cryptocurrency ETFs for example, one is not purchasing Bitcoin or Ethereum tokens, but rather shares of a business that incorporates the success of the cryptocurrency of your interest.
Therefore, when one buys BITO on eTrade, that does not mean that they then own Bitcoin. Yet, because BITO is an ETF that actually reflects Bitcoin's performance, any upward or negative shift (see also 'What Happens If Your Stocks Go Negative?') of Bitcoin's value would be reflected in the investor's account balance.
ETF: Advantages And Disadvantages
The advantages of investing in an exchange-traded fund instead of directly buying crypto are primarily two. The key advantage is the simplicity with which you can exchange your ETFs for money because ETFs are only exchanged with fiat currency.
This indicates that whenever the profits are enticing, investors may quickly sell their ETFs for money and also avoid paying tax by using a Tax-Free Savings Account (TFSA).
Another advantage is that ETF investors don't have to learn how to perform crypto transactions or own a hardware or software crypto wallet, which results in ETFs being much more accessible to people who want to enter the crypto market but aren't doing well with the tech aspect of it.
However, there are two major disadvantages to ETFs. The biggest disadvantage is that investors are not purchasing the underlying stock directly, but rather a share in the entity that has bought it.
As a result, if the price of BTC or ETH skyrockets, the exchange-traded fund's value will certainly rise as well, but the individual's profit will be smaller than what it would have been were they to buy the BTC token directly.
Another disadvantage is that with ETFs one does not acquire the value of the cryptocurrency tokens, which means that they can't use them as digital coins for transactions.
So, in a case where someone has $1,000 in a Bitcoin ETF, they will be unable to purchase something that costs $1,000 in Bitcoin unless they first sell your ETF to buy Bitcoin with that money.
The drawback in both transactions is that you will have to pay extra fees that will negatively impact your total revenue.
Is eTrade Going To Start Offering Crypto?
Back in 2019, it was reported that eTrade was planning to join the crypto market (see also 'When Does Crypto Market Close?'), with intentions to enable its clients to trade major cryptocurrencies like Bitcoin on its platform.
According to anonymous sources knowledgeable of the company's ambitions, this move would turn eTrade into one of the largest securities brokerage firms to offer crypto exchanges.
Therefore, while no formal comments have been made, it looks like it is highly possible for eTrade to soon start its crypto journey.
Of course, such a decision would make sense since the world of cryptocurrency is gaining more and more recognition and traction, and users could easily turn to other platforms and leave eTrade to invest in cryptocurrencies.
But, for now, ETFs are the closest thing to owning crypto that you can find on eTrade.
Platforms To Buy And Sell Crypto
Thankfully there are several alternative platforms where you can gain exposure to the cryptocurrency market today.
Some of the most prominent sites that provide cryptocurrency and stocks are WeBull, Coinbase, and Crypto.com, all three of which are great places to start if you want to directly invest in crypto.
The Bottom Line
While you can't invest in cryptocurrency on eTrade, you have the option to invest in crypto ETFs and own shares of the conglomerate that owns tokens of the crypto of your choice.
However, it is up to you to decide which way you want to go, based on your budget, goals, expectations, and experience in the investing and crypto world.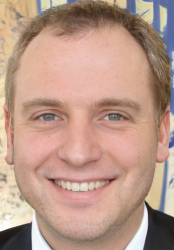 Latest posts by Luke Baldwin
(see all)