In today's world, we are truly spoiled when it comes to financial platforms.
If you are looking to invest money and withdraw it with ease, you can choose from a variety of reputable sites. One of these is Robinhood.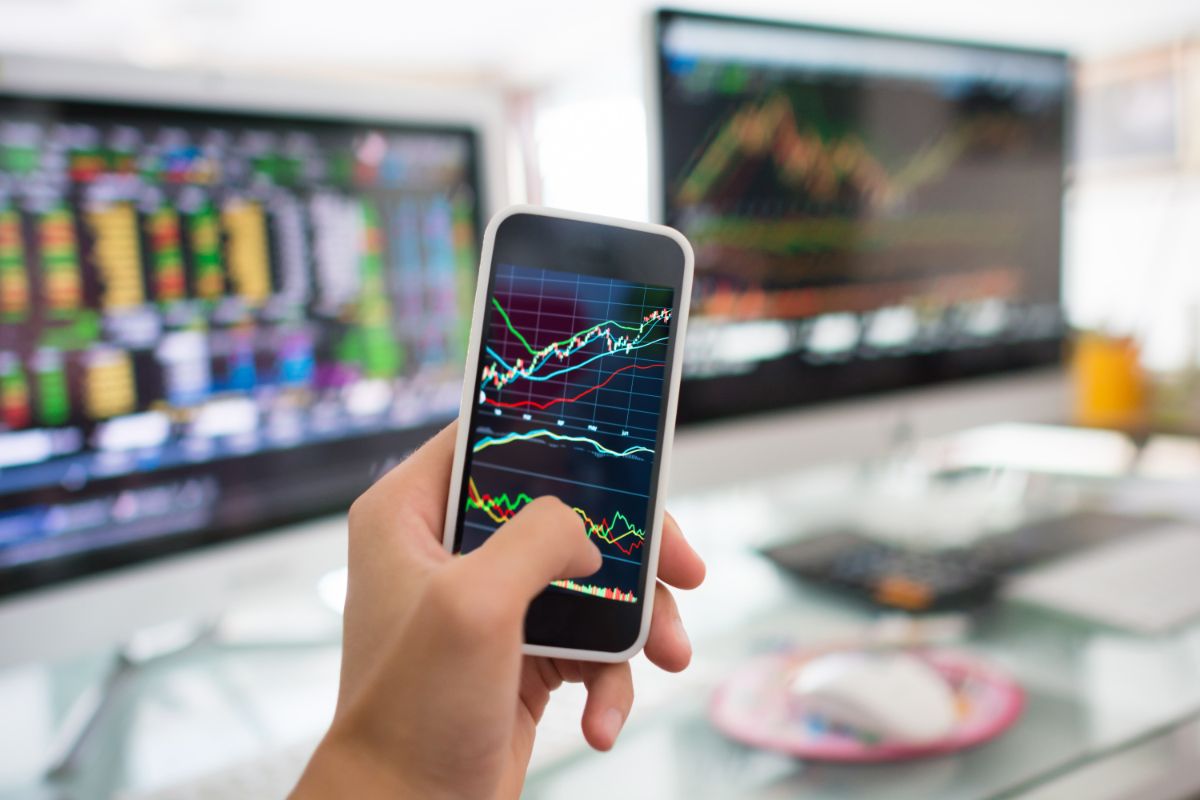 As one of the largest financial platforms around, Robinhood can be accessed easily through the internet as well as on iOS and Android apps.
Therefore, users have many options when it comes to how and where they want to use the platform.
Robinhood is relatively new to the financial platform game. But, more and more people are becoming interested in what it offers, meaning its user base is growing day by day.
One reason Robinhood has become so popular is down to its convenience and ease of use.
It has also been widely publicized in the media, whether that be in social media adverts or videos for investing newbies online.
It has also been helped by the fact that there has been a surge in interest regarding the trading of stocks and owning cryptocurrencies.
If you're new to Robinhood, you may have a very common query – Is it possible to withdraw money from Robinhood? And, if so, how do you withdraw money from the platform?
The majority of financial platforms can be confusing places for everyone. However, it doesn't have to be this way.
Below, we have compiled a complete guide to help you withdraw money from Robinhood.
We will show you how to do this from either your computer, iOS device, or Android smartphone and help you understand how Robinhood operates.
What Is Robinhood?
Robinhood Markets Inc. is a financial platform. It is a fintech (financial technology) company that is accessible online.
The platform operates an online discount brokerage and offers trading on a commission-free basis.
As well as being available on computers, Robinhood offers mobile-based financial services. Therefore, users can invest in stocks as well as trade in them.
They can also invest in other options such as ETFs (Exchange-Traded Funds), and ADRs (American Depositary Receipts).
How Does Robinhood Make Money?
A common question many investors have is 'how does Robinhood Markets Inc. make money?'
The company makes a profit through payment for order flow, stock loans, membership fees for premium users, interest generated on cash that has gone uninvested, interchange fees in relation to its debit card, and through other revenue streams that are smaller.
The six main ways Robinhood makes money are:
Subscription fees from Gold members
Revenue streams from user transactions
Stock loans (this is income from margin trading)
Income that comes from cash
Cash management fees
Fees applied on various services and transfers
Overall, Robinhood makes its most money from transaction-based revenue. This is according to the HOOD Q4 2021 earnings report.
Robinhood implements market makers who they use to pay them rebates. This is instead of using a major exchange to carry out any trading.
Although these rebates work out as just fractions of a penny for every transaction completed, the fact that Robinhood has millions of accounts means the fees soon start to build into a large revenue stream.
You may know this process better as PFOF, or Payment From Order Flow.
So, now we have covered what Robinhood is and how it operates, let's find out if it is possible to withdraw money from the platform.
Withdrawing Money From Robinhood: Is It Possible?
If you own a Robinhood account, it is possible to withdraw money from it. However, there are certain processes implemented and a few limitations to know about.
For a start, you can only make five withdrawals from your account for every business day.
While this may seem like a lot, especially if you're only intending to cash out once, it can become an issue if you decide to make multiple investment choices throughout a given day.
The second limitation to be aware of is that you can withdraw a maximum amount of $50,000 on a business day.
Therefore, if you have grown your portfolio and account over a number of months, you should bear in mind that a certain amount can only be withdrawn every day.
If this sounds like it could become an obstacle for you, make sure you plan around it if you have a large sum of money to cash out.
Withdrawing Money From Robinhood: How To
You'll be pleased to know that withdrawing money from your Robinhood account is relatively straightforward.
That being said, the device you're using determines the way you do so. The process differs slightly depending on whether you're using a desktop or a mobile device.
Withdrawing Money From Robinhood Using A Smartphone
If you're wanting to withdraw money using a smartphone, the process is pretty easy. You just need your phone, the Robinhood app, and be able to access your account.
Here's how to withdraw money on your smartphone:
Download and open the Robinhood app.
Access your account by selecting the icon in the bottom-right corner of your screen.
Located the 'Transfers' menu, and selected 'Transfer to Your Bank.'
Locate the bank account you want to transfer money to and select this.
Now, enter the sum of money you wish to withdraw from your account.
Check over all your details and ensure they are all correct. Once they are, select 'Confirm.'
Once you click 'Confirm,' your money will be on its way to your chosen bank account. It's as simple as that!
Withdrawing Money From Robinhood Using A Desktop Computer
Not everyone is a smartphone user. Believe it or not, some people use smartphones for just contacting others rather than using various apps for different purposes!
If you are not accustomed to using smartphones and apps, you may prefer to use a computer.
The good news is that withdrawing money from your Robinhood account is just as simple on a computer as on a smartphone.
Here's how to withdraw money from your Robinhood account on a computer:
Go to the Robinhood website and log in to your personal account.
Once you have logged in, search for 'Account.' This is found in the top-right corner of the page.
Here, you will see the option 'Banking.' Click on this and locate the withdrawals section.
Now, enter the sum of money you want to withdraw.
Once you have typed in your chosen amount, select 'Confirm.'
Now, you just have to wait for the money to appear in your bank account.
And, that's it! As simple as a few steps. Although the menus on both mobile devices and computers are similar, it can be a little perplexing the first time you try to withdraw money.
I Can't Withdraw Money From My Robinhood Account – Why?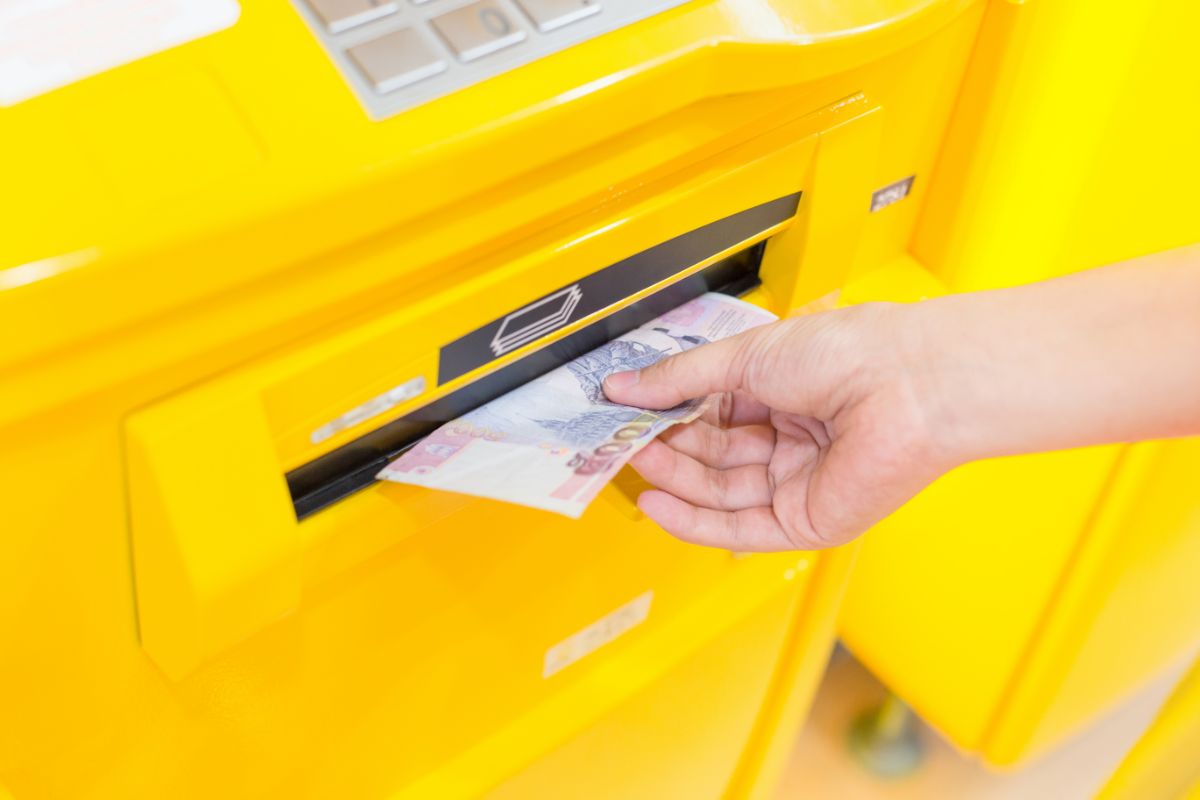 After you have followed the steps above, you may find that you can not withdraw any money from your account. If this happens, there are a few possible reasons behind it.
Here are some of the most common reasons you cannot withdraw money on Robinhood:
Not enough time has passed for the money to settle in your account
You have already reached the withdrawal limit
Your account may have been restricted
As we stated, the withdrawal limit on Robinhood is limited to $50,000 for every business day. And, you can only make five withdrawals each day.
So, if you attempt to make more withdrawals than Robinhood allows, you will probably experience an error on the screen when trying to withdraw more funds.
You also need to have money settled in your Robinhood account before it can be withdrawn.
When you make a sale, it typically takes approximately two to three days for any funds to settle in your account.
Once the money has settled into your account, you can then withdraw it into a chosen bank account.
So, you need to understand that you cannot cash out a successful trade immediately afterward.
When it comes to restrictions on Robinhood accounts, this may be the least common reason behind issues withdrawing funds.
However, restrictions can and do occur. The most common reasons behind an account restriction is a change in your linked bank account, odd trading patterns, and/or security breaches on the platform.
If you have looked into all of these factors and are still unable to withdraw money from your Robinhood account, we suggest contacting Robinhood's customer support.
How Long For Funds To Withdraw From Your Robinhood Account
When you click 'Confirm' to withdraw money from your Robinhood account and transfer it into your bank account, you may be expecting it to show up immediately.
However, you will be disappointed as this does not happen instantly.
But, don't go blaming Robinhood for this wait. This is usually down to the fact that bank transfers can simply take a long time to complete.
The reason behind delays are varied, but most common are the steps transfers need to go through. Whilst this may be frustrating, it is for your own good as this process is in place to reduce and prevent fraud.
In other words, these steps are a security feature to help protect your money and your bank account.
It shouldn't take very long for your money to transfer from Robinhood into your bank account. In general, you should expect to wait around two to three business days, on average.
On some occasions, you may get lucky and see the money appear in your bank account much quicker.
On the other hand, some circumstances may mean you have to wait longer than three days, so you need to be prepared for this.
Is It Possible To Select What Account I Can Transfer Money Into?
When sending money from your Robinhood account into another, your depositing account will be used by the platform.
This makes things go more smoothly and simpler. But, it is possible to choose another account to send the money to if needed.
If you want to cash out your Robinhood money into another account other than your depositing account, you may be asked to go through a security check.
This is to make sure the account is actually yours and it's safe to do so. This is where you may have to be patient as this process can take a little time.
But, as with bank transfers and the waiting game, this process is in place for your fund's and account's protection.
Does It Cost Anything To Withdraw Money From A Robinhood Account?
When dealing with Robinhood, there are not usually any transfer fees applied. Nevertheless, there may be some exceptions, but this entirely depends on certain circumstances.
Some examples of transfer fees include small regulatory trading fees or trading activity fees. If you want to transfer your Robinhood funds to another brokerage firm, you will need to pay a fee.
How much depends on the sum of money you wish to transfer.
The good news is that, even if you have to pay any fees, they will almost always be very low.
Can I Use Robinhood If I Don't Have A Bank Account?
If you do not have a bank account, you cannot currently use the Robinhood platform.
This is because you need a bank account to deposit money into your Robinhood account in order to open the account properly. And, you will need an account to withdraw funds from Robinhood and deposit into.
In Summary
Withdrawing money from your Robinhood account is pleasingly simple and fast. You can currently withdraw funds from Robinhood using Android and iOS devices, and computers.
The process behind the withdrawal is similar on each platform, with the amount of time for funds to appear in your bank account not being affected by whatever device you use.
You can expect to see your deposited funds in your bank account within two to three working days, but certain circumstances can either delay or speed up this time period.
With no transfer fees associated with Robinhood, it has become a go-to financial service platform for millions around the world to invest and transfer funds quickly and easily.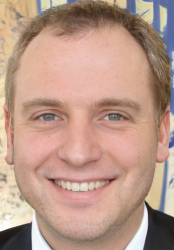 Latest posts by Luke Baldwin
(see all)