Check out the biggest breaking crypto market updates for today:
Bitcoin Up 82% Since January Making It The Top-Performing Asset Class Of 2023
Bitcoin has rallied from $24,000 to as high as $30,400 – a 23% gain in just over seven days.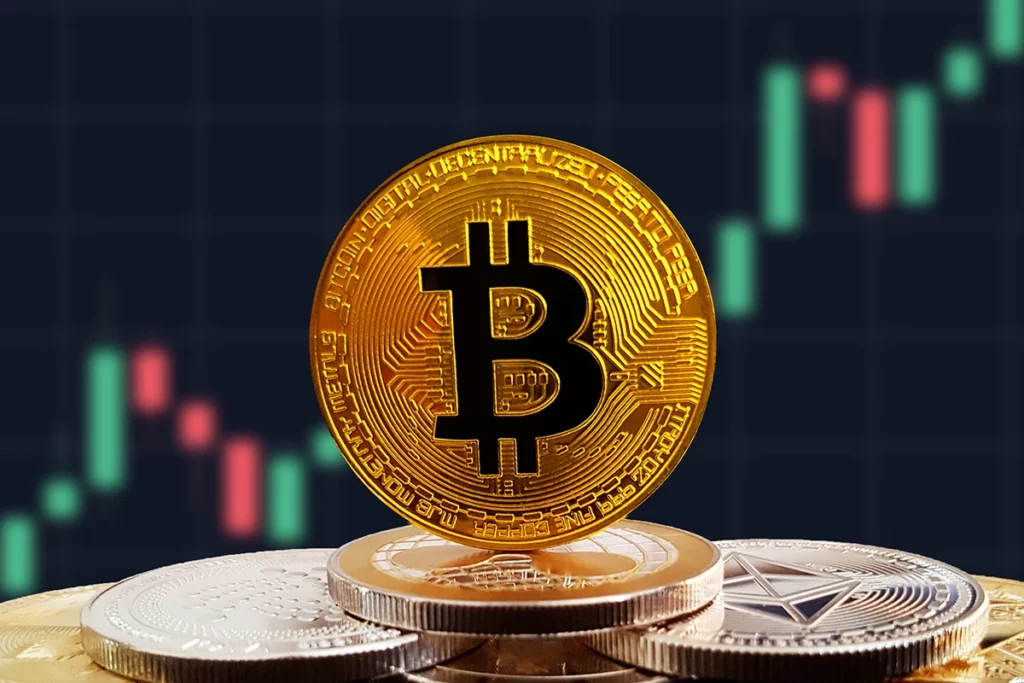 Since January, it's up 82% – making it the best performing asset of 2023 in the world.

With the stress in the banking sector that started with Silicon Valley Bank… which went on to ignite a cascade of bank failures and culminated in a loss that has, since last February, already exceeded the loss in bank failures from all of 2008 combined (adjusting for inflation)…
…bitcoin is looking very attractive to investors.
Just a month ago, SEC chairman Gary Gensler said during a CNBC interview that bitcoin and all crypto is bad. He said,
"We don't need more digital currency. We already have digital currency it's called the US dollar, the Euro, the Yen. They're all digital right now."
The SEC just 30 days ago tried to convince any retail investor who was even touching the crypto space that they were a villain.
Now, Deutsche Bank, Fidelity, BlackRock, Citadel, Charles Schwab and an enormous swath of institutional investors are jumping into Bitcoin.
Mark Yusko, the founder of Morgan Creek Capital Management, said,
"It's the oldest trick in the book. If you want to buy a lot of something, what do you do? You sh*t on it. When George Soros wanted to corner the market in copper, he didn't go out and buy a bunch of copper. He sold a bunch of copper, then spread rumors that copper was going to zero. That's what I think went on last year."
Abigail Johnson, CEO of Fidelity Investments, has personally been mining Bitcoin since 2014.
And as we know, BlackRock filed a Bitcoin ETF application.
When you and I miss the boat, we miss the opportunity. That's it.
But when traditional finance misses the boat, they pull the boat right back.
Also, at the congressional meeting on finance two days ago, Jerome Powell admitted for the first time ever, "crypto appears to have staying power as an asset class."
He also said "We do see payment stablecoins as a form of money."
Belgian Financial Regulator Orders Binance To Cease All Virtual Currency Services
The Belgian Financial Services and Markets Authority (FSMA) has ordered crypto exchange Binance to stop offering virtual currency servies in the country immediately. The FSMA stated that Binance violated Belgian laws on Anti-Money Laundering and Combating the Financing of Terrorism by offering crypto-related services "from countries that are not members of the European Economic Area."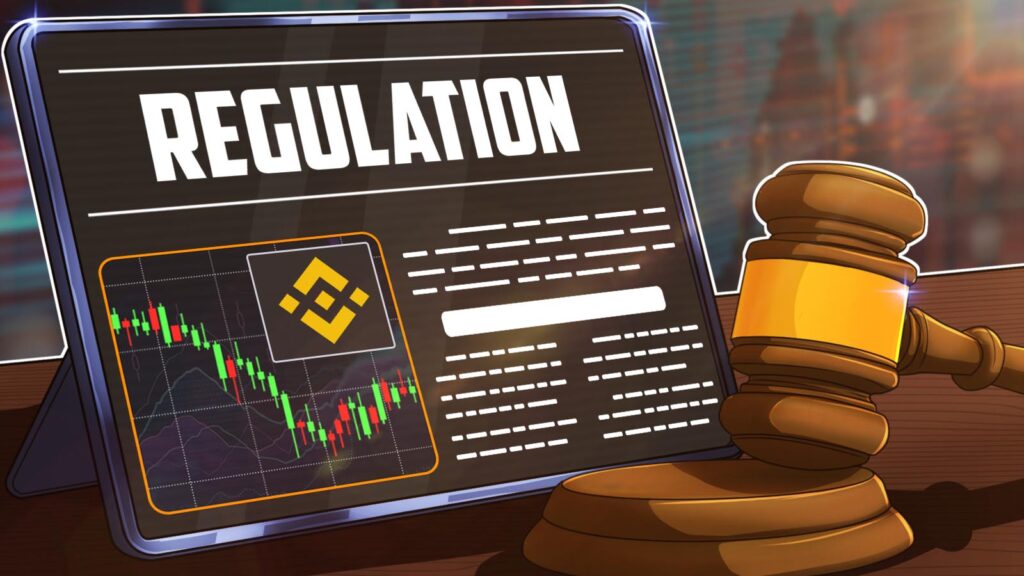 The regulator stated,
"The FSMA has noted that Binance is offering and providing exchange services in Belgium between virtual currencies and legal currencies, as well as custody wallet services, from countries that are not members of the European Economic Area. The FSMA has therefore ordered Binance to cease, with immediate effect, offering or providing any and all such services in Belgium."
As part of the order, Binance will be required to contact all its Belgium-based clients and return all crypto and private keys in the exchange held. A Binance spokesperson said the company was "disappointed" with the FSMA's decision and it planned to review the regulator's notice.
The FSMA is just one of several national regulators taking action against Binance, as the United States Securities and Exchange Commission is currently pursuing a lawsuit against the exchange and its US entity for alleged violations of securities laws.
Cristophe De Beukelaer, a member of the Belgian parliament, announced in January 2022 that he planned to receive his government salary in Bitcoin for a year.
JPMorgan Starts Euro Blockchain Payments For Corporates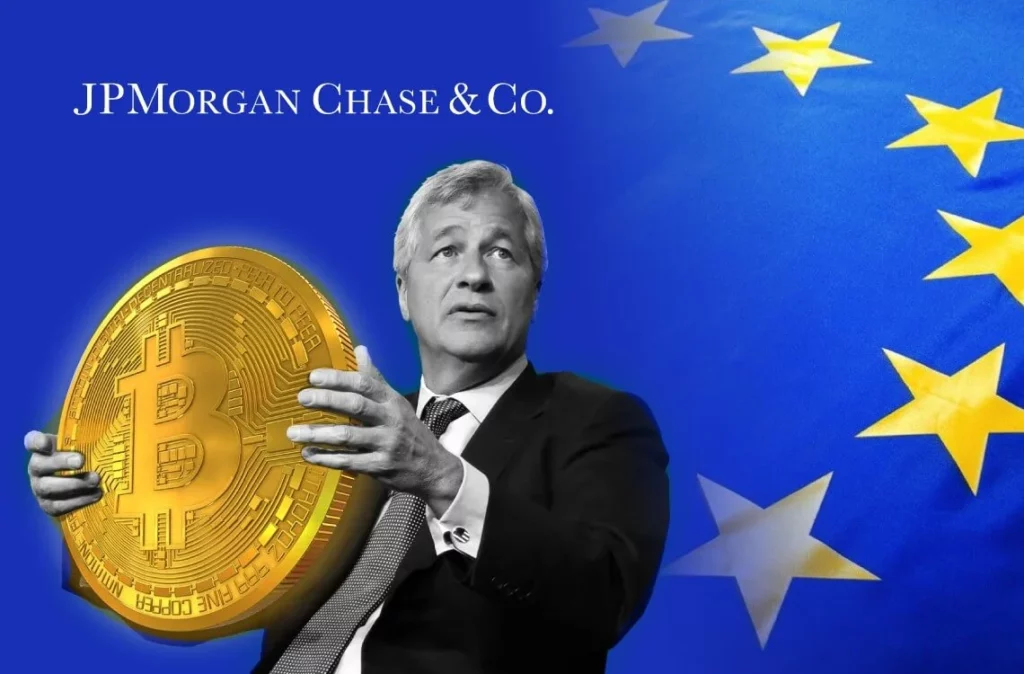 Banking giant JPMorgan (JPM) has expanded its blockchain-based settlement token, JPM Coin, to euro-denominated payments for corporate clients.
According to Basak Toprak, JPM's head of Coin Systems for Europe, German tech firm Siemens was the first to conduct euro payment on the platform when the service went live on Wednesday.
While large banks have spent almost a decade exploring ways to use blockchain for making the myriad processes they execute more efficient, few applications have been put to commercial use and large-scale benefits until now.
Corporate treasurers can use JPM's blockchain system to better manage liquidity, for example by initiating payments just before they are due, according to Toprak.
Several of JPMorgan's biggest rivals are also pushing ahead with blockchain and digital-asset projects. Goldman Sachs Group Inc. unveiled its digital-asset platform in November, saying clients can use it to issue financial securities in the form of digital assets in areas such as real estate.
The Wall Street firm, along with Banco Santander SA and Societe Generale SA, helped the European Investment Bank issue a digital bond last year using blockchain technology.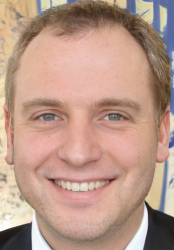 Latest posts by Luke Baldwin
(see all)